Mental health and body mod | Ritual | Forum
A
A
A

Topic RSS

Mental health and body mod

February 7, 2011
3:13 pm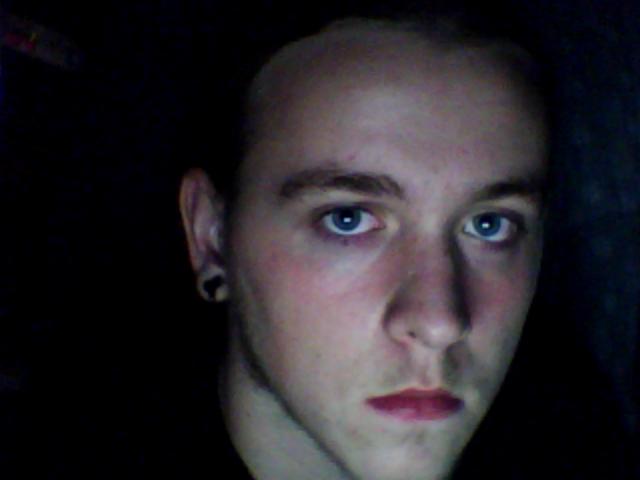 Necro
New Orleans, Louisiana
Forum Posts: 13
Member Since:
February 7, 2011

Offline

I honestly feel that body mod helps my mental state which hasnt been doing so great lately. i was wondering if anyone else felt the same
The woes and sorrow that this world causes isn't worth the pain of living, of suffering through. The torture, oh the torture, this hell lives within me. The voices of the demons are the forces that torture me.
February 7, 2011
4:34 pm

My Little Moloch
New England
Forum Posts: 13
Member Since:
January 13, 2011

Offline
Not to get too personal, but I see a therapist weekly for anxiety disorder.  She asked me once how having mods affects my mental state and my answer surprised her but she definitely understood, so i'll relay:
I have really terrible social anxiety and constant paranoia that people are looking atme.  It was quantifiably much worse before I had facial piercings, because I still felt as though everyone was looking at me all the time, but I had no concept of WHY, so I was even more afraid that they wanted to hurt me, rob me, rape me or otherwise take advantage of me because I'm a very physically small person.  I wanted my piercings to begin with, and I couldn't really articulate why beyond the idea that I felt that for myself it was necessaryty to wear my personality on the outside.  I'm an artist, this is what I do.
After I got my facial piercings I felt instantly better, though, and the only explaination I have is that now not only do I feel immensely more confident in myself because I look the way I feel I should look, but also because I have a kind of armor.  I still feel scared that people are looking at me but at least now I have an inkling as to why.  It's still paranoia, it's still possibly delusional, but it defiitely puts me at ease.
February 27, 2011
6:04 pm

jennifer
March 2, 2011
5:16 pm

amber visions
reno, nv
Forum Posts: 51
Member Since:
March 2, 2011

Offline

March 2, 2011
5:45 pm

Jamesryan
Utica, USA
Forum Posts: 227
Member Since:
March 2, 2011

Offline
March 3, 2011
4:29 pm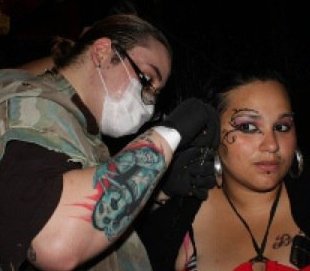 Vamp
nyc
Forum Posts: 17
Member Since:
January 7, 2011

Offline
@ My Little Moloch yea i have something similar.I dont have anxiety problems but I always feel like people are randomly looking at me.I even started thinking maybe I was liek one of those people on the subway who rant all the time and just didnt know it.
"the mind is a place of its own and in itself can make a heaven of hell and so forth…"
March 12, 2011
12:14 pm

Dizzy_Essie
Clearlake, CA
Forum Posts: 15
Member Since:
February 24, 2011

Offline
I have a slight social anxiety/claustrophobia, crowded places like waiting room, elevator, bus etc. I feel like if I can swing my arms and hit someone they are to close to me unless I know them. I find that doing deep breathing and by touching my piercings, tattoos, scars, bruises etc. that it has a calming effect. It gives me something to focus on which helps alot.
April 28, 2011
7:19 pm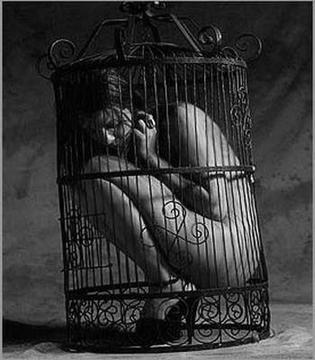 -Quil
Michigan
Forum Posts: 3
Member Since:
April 19, 2011

Offline
I agree with all of you…
Growing up, I couldn't control anything that went around me… From my parent's divorcing, being bounced around foster care, deaths, etc. I started to understand that these things all happen for a purpose, a preporation for everything else that was to come in the future.
When my body started changing and going out of control, my mentality started to slip farther into a horrible state of madness and depression. I couldn't exactly tell the difference between my thoughts and reality… All I knew was a growing pain from confusion, frustration and so many unanswered questions to what was wrong with me and how to stop it. The pain helped me wake up from the trap my mind built from all the unknown activities.
Piercings gave me a sense of control back; this is my body and I can decorate and change it as I please. I'm handlling my depression better and trying to figure out what is wrong with me after almost 5-6 of this. So far, I might have pre-cushings disease so i hope thats it.
If you don't love me, then pretend </3
May 30, 2011
8:56 pm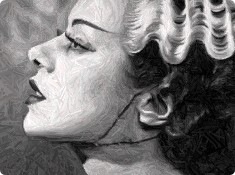 gaugingbeauty
somewhere in middle america
Forum Posts: 29
Member Since:
May 30, 2011

Offline

July 11, 2011
10:58 pm

Kruppe
Oregon City, Oregon
Forum Posts: 16
Member Since:
June 24, 2011

Offline

I for one have many
mental ailments.  The modification just came naturally with the mental
state. I find myself more at peace with my life when I am modified.  I am
creating my inner self, on the outside.  This is how I have explained my
passion for modification in many situations, though I have many other
reasons behind it.
Kruppe said:
I for one have many

mental ailments.  The modification just came naturally with the mental

state. I find myself more at peace with my life when I am modified.  I am

creating my inner self, on the outside.  This is how I have explained my

passion for modification in many situations, though I have many other

reasons behind it.
---
I love how you've put that, creating your inner self on the outside.  That's much how I've always described my own desire to modify myself to other people.  I am allowing my inner self to be reflected upon my outer body.
As for the topic of the question, without a doubt I would say my mods help my mental health.  I feel more at home within my own body than I ever have before I began my journey of modifying myself.  Its an incredibly empowering and confidence building experience to be able to take my body into my own hands, so to speak, and change it in the ways in which I desire. 
In an indirect way, it has also helped with my social skills.  As I have begun to do more "extreme" (and I use the term loosely because it doesn't really feel that way to me) things to myself, I find myself sometimes getting questions from complete strangers while on the bus, ect.  I have yet to have any really negative experiences with strangers, but definately stopping to answer questions forces me to excercise social skills that I would not otherwise have the opportunity to exercise. 
November 10, 2011
8:56 pm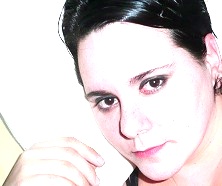 Lillianna
Portsmouth, NH
Forum Posts: 6
Member Since:
November 10, 2011

Offline

I know this is an old thread but thought I'd comment.
I just recently asked my therapist how he views body modifications, especially those that are extreme (by extreme, I'm working on getting either an open Glasgow Smile or scarification to create a Glasgow Smile). I have a very laid back and open minded therapist (he swears in our seesions which rocks!) and he said as a therapist he'd openly discuss the possibilities of the mods having an emotional connection in regards to mental illness (especially if a client was a cutter in the past, which I was) BUT he said, with most people he's known or met with body mods, they are usually separate. Usually there is no connection between body mods and mental illness even with people who have mental illnesses…this is not to say it doesn't happen, some people get the same satisfaction from body mods as from cutting and so on but the cases are very few.
While I agree, there are times when I'm getting a tattoo that feeling/rush comes over me like when I used to cut (haven't for many years, Yay me!) but the over all experience and reason behind the tattoo is totally separate. I don't get a mod done because I'm angry or upset at the time…I'm never impulsive with my mods and think about them for months or even years for getting them done.
Forum Timezone:
America/New_York
Most Users Ever Online: 116
Currently Online:
21 Guest(s)
Currently Browsing this Page:
1 Guest(s)
Top Posters:
gbalychik: 8195
vampyremage: 462
Sommersett: 296
SasQuatch9585: 271
Jamesryan: 227
Member Stats:
Guest Posters: 60
Members: 2537
Moderators: 2
Admins: 1
Forum Stats:
Groups: 2
Forums: 6
Topics: 8772
Posts: 12853
Newest Members: HanukG, JESSE, 1heyman, Michaeldeme, REUNatasha, o_dogg
Moderators: Oakbear (886), Richard Ivey (6)
Administrators: Chris Carter (195)