Meditation. | Ritual | Forum
A
A
A

Topic RSS

Meditation.

November 27, 2011
4:59 am
Joe
Kannapolis, NC
Forum Posts: 11
Member Since:
November 11, 2011

Offline

November 27, 2011
5:19 pm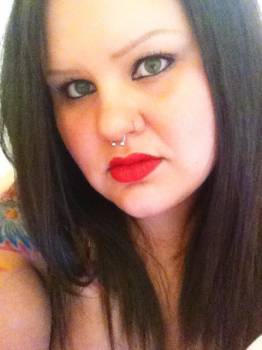 DutchessOfNill
Wenatchee, WA
Forum Posts: 85
Member Since:
August 10, 2011

Offline
I meditate 30 min to an hour a day, depending on how I feel spiritually and emotionally. 
I wake up at 5am to meditate before my two children wake up and  if I'm feeling a little 'off' that day or am stressed out for any reason I try to do it again before I go to sleep for another 30 min-hour or so.  I find that I prefer to be in complete silence in a dark or low lit room and I normally just sit on the floor (in lotus position), focus on my tummy and nothing else and I just zone out all other things as best as I possibly can. 
If I'm feeling like my chakras are unbalanced I place myself comfortably in an appropriate murda position and focus my attention to whichever particular chakra that I am wanting to further open at the time (for me it's usually a constant battle with my navel, and throat as I am a very passive person) for about 15-20 min or so.
Of course, I'm not in any way as educated in such practices as others, but I find that this works for me
November 27, 2011
8:54 pm
Joe
Kannapolis, NC
Forum Posts: 11
Member Since:
November 11, 2011

Offline

That's really interesting. I'm glad someone actually shared.
Most of the time when I meditate I like to also have a dimmed room but I play ambient music through my headphones & just lie on my back & let go. I usually get the sensation of floating down a river just lying on my back (kind of like my body is serpentining). If I'm able to keep this going for 30 minutes to an hour I usually stay pretty calm & I can think very well for the rest of the day.
I don't care for practicing what I guess is "normal" or "mainstream". I feel like meditation (like faith/religion) is/should be very personally based.
May 5, 2012
6:50 am

jamidownard
Forum Posts: 21
Member Since:
August 1, 2011

Offline
Nowadays meditation is really very good for our health and i always do one hour and i feel really good.  The hectic pace and demands of modern life, many people feel stressed and over-worked.  It often feels like there is just not enough time in the day to get everything done. Our stress and tiredness make us unhappy, impatient and frustrated. It can even affect our health.
May 7, 2012
9:14 pm

Starshine
Miami, FL
Forum Posts: 12
Member Since:
August 26, 2011

Offline

I try to stay in a state of constant meditation, taking at least 15 minutes every few hours to ground and center myself and quite my mind. This starts in the morning when I get up, I light my altar candles and incense and listen to music quietly while getting ready for work (intent is key)…the drive in is the same (I even have sage inside my car that I burn during the drive). Once I get to work (I work at a shop as the piercer there) I use the time to clean and sterilize my tools as a form of meditation and spirit working, clean, positive intention is the key, I do the same when sterilizing and packaging jewelry, focusing and charging the jewelry with loving healing energy…this goes down to even smoke breaks (el Sagrado Tabaco) I send prayers and love up to my ancestors and for guidance in my work as well as life.
I'm a bit of a fanatic when it comes to meditation as I feel it can be done anywhere at anytime doing anything with anyone xD
May 9, 2012
3:09 am
UnholyResonance
Seattle, Washington
Forum Posts: 114
Member Since:
April 19, 2012

Offline
I meditate everyday while I moisturize my tattoos and sanitize my piercings.
It calms me down a little bit and reminds me the steps I have and had to take to get them.
A good way to remember and to become more intune with my body.
Definitely my favorite way to start a day when I have the time in the morning.
"Welcome Friends, Romans, and Circus Freaks to the generation in circuitry."
May 16, 2012
1:14 pm

indi
Eden, NC.
Forum Posts: 80
Member Since:
January 24, 2012

Offline

October 18, 2012
2:04 am
rumpusparable
Forum Posts: 14
Member Since:
October 13, 2012

Offline
It's a habit I've gotten out of. It comes and goes for me. For weeks or a couple years or so I'll spend time regularly meditating… Other weeks or years, like currently, I only do it on rare occasions.
I've been feeling a call to start again lately, we'll see what develops. I like to just follow my natural rhythms on when it is right for me or not, as with most things.
Relationships come and go, but plastination is forever.
October 20, 2012
3:06 am

coolstorysam
Forum Posts: 5
Member Since:
October 20, 2012

Offline
October 20, 2012
6:11 am

KendrahLi
Los Angeles, CA -818
Forum Posts: 86
Member Since:
September 9, 2012

Offline
I don't define meditation as the deliberate sitting down for zen style meditation. I lump all trance-working under meditation so in a sense I do it all of the time. Almost any time I get into my car for a drive, hear music, move or even just relaxing I'll zone out of my head and have some kind of trance effect.
-= www.khaotyk-artwerx.com =- Ex Ignorantia Ad Sapientiam; E Luce Ad Tenebras
November 21, 2012
10:01 am
parasiva007
Evansville, IN
Forum Posts: 56
Member Since:
January 7, 2011

Offline

November 28, 2012
8:30 pm
London Hernandez
Forum Posts: 19
Member Since:
January 7, 2011

Offline
Mediation is a part of my day or week. I start with music and I start breathing deep, out with the negative and in with the positive. I close my eyes and imagine it leave me (the negative energy) along with the pain or anything else that is bugging me and as i keep going my spirit leaves my body and I go some where else. I think of the energy around and how great it is ,and how I can use and how it use's me.
Forum Timezone:
America/New_York
Most Users Ever Online: 116
Currently Online:
28 Guest(s)
Currently Browsing this Page:
1 Guest(s)
Top Posters:
gbalychik: 8195
vampyremage: 462
Sommersett: 296
SasQuatch9585: 271
Jamesryan: 227
Member Stats:
Guest Posters: 60
Members: 2536
Moderators: 2
Admins: 1
Forum Stats:
Groups: 2
Forums: 6
Topics: 8772
Posts: 12853
Newest Members: JESSE, 1heyman, Michaeldeme, REUNatasha, o_dogg, Dr.Squid
Moderators: Oakbear (886), Richard Ivey (6)
Administrators: Chris Carter (195)