Who has influenced you the most? | General Discussion | Forum
A
A
A


Topic RSS

Related Topics

Who has influenced you the most?

January 8, 2011
2:14 pm

Chris Carter
Pennsylvania
Forum Posts: 195
Member Since:
February 3, 2008

Offline
January 8, 2011
8:31 pm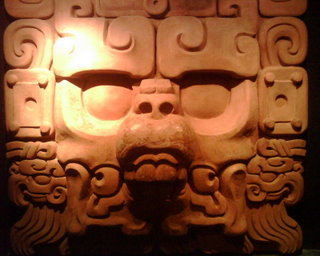 modernprim1980
Ayden , NC
Forum Posts: 15
Member Since:
January 7, 2011

Offline

January 9, 2011
11:01 pm
Tiffany Hahn
San Diego, CA
Forum Posts: 40
Member Since:
January 8, 2011

Offline
I started off writing a post about how each of the aforementioned people changed how I view body modification, but I don't think that would answer the question. My greatest influence is myself and the people I see on the street. For instance, I saw someone with snakebites set closer to the center, and fell in love with the piercing. I talked to them about healing and such, and I think this will be my next piercing. Most of the people mentioned in the original post are performing more extreme modifications, which I'm am entertained by, but don't openly seek myself.
January 13, 2011
9:54 pm
The Pagan Buddhist
Highland, IL
Forum Posts: 13
Member Since:
January 13, 2011

Offline
That is a nice list of people and I would say they have all influenced me in one way or another.  However the largest influences on me have been myself and my family.  With my family it is their support that they give me with my choice to live "outside the box".  They support me even when it my cause issues from those outsiders that do not understand way I choose to represent myself like this.
Second is the combination of how I was raised and my personal studies.  I was raised in a family that taught me to study and search and find my own faith.  In these studies I became strongly attached to the research of religion and anthropology.  Throughout my studies I have encounter so many tribal cultures that I have slowly intertwined their practices into my own.  This has lead to the path of modern primitives and paganism which I find strongly complement each other.
January 13, 2011
11:00 pm

My Little Moloch
New England
Forum Posts: 13
Member Since:
January 13, 2011

Offline
I can say without a doubt the biggest influence on my outlook on modification in general has been my brother.  We're not close any more – his life took him in a vastly different direction than mine – but he got me my first tattoo.  I was attending art school at the time, and he asked me to design his back piece.  I sat with him during his first session, and I was so happy to see my art going on to someone else's skin, I knew then that that would be my goal – to be trusted so completely for my abilities that someone would want my art on their body forever.  As if that feeling of elation wasn't enough, he repaid me for my work by getting me my first tattoo – nothing particularly special, but it was my first.
But definitely not my last. 
January 14, 2011
3:43 am
TaylorDashae
Hammond, LA
Forum Posts: 5
Member Since:
January 14, 2011

Offline

Oddly enough, besides myself, my mother has greatly influenced me to pursue my love of body modification. I hear so many horror stories of parents and families who are not accepting of modification. I suppose I am lucky, considering my mother had to co-sign for all of my piercings before I turned 18 and that is when I got most of them. Although she isn't fond of the extent I've taken it, she always assures me that she supports whatever makes me happy.
January 16, 2011
9:50 pm
Gillian
Rochester, NY and Savannah, GA
Forum Posts: 9
Member Since:
January 8, 2011

Offline

I'm not sure I would say I'm necessarily influenced by anyone in particular, but not much happens to my body in this sense without a conversation with Jason before hand. He is far more knowledgable than I, and there have been plenty of times I've thought I wanted to do something but after discussing it with Jason I've found out aspects I never even thought of but completely changed my mind. Likewise, I've had discussions with him about some things that I thought I'd never do, but after our conversation I found out aspects of it that made me reconsider. He is such a fountain of information and I feel really lucky to have someone as intelligent as he so near.
March 5, 2011
7:16 am
noskill8484
Cornwall, England
Forum Posts: 2
Member Since:
March 5, 2011

Offline
When I was about 12 I saw a street trader with large, wooden tunnels and I was amazed! I live in a very small community in a very backwards town in Cornwall so I'd never seen this sort of thing before, after asking him how he'd done it he explained the basics and I was hell bent on getting tunnels.
I didn't act on stretching my ears until I was 15 but I remember starting badly and trying to jump big gaps and damaging the tissue, resulting in some thin skin now. But now I'm 20 and have 30mms and have had a variety of piercings since then, sadly with the trend of discrimination that comes with piercings and tunnels I have had to take out most of my piercings to comply with getting jobs in my local town. I would say I am done with getting pierced now as I managed to get and get rid of everything I wanted when I was a little younger so now I'm getting tattooed. It's a slow process because my tattooist has a six month waiting list but that's got to be a good sign.
I don't know what inspired me to get tattooed, I just remember seeing (this will sound bad) bad tattoos in the street, you know the ones I'm talking about where they've gone to that back ally jobby where the guy doesn't change the needles every time and has a nack for not shading tribal fully. I remember seeing these and thinking about how they can be done so much better, to look more beautiful etc So I waited till I was 18 and went to get my first one, which unfortunatly isn't how I would have liked it so it will be redone and changed later by my new tattooist. I'm currently working on a full sleeve and chest piece and I've never looked down at them and thought "Should I really have done this?"

March 8, 2011
11:32 pm

Jamesryan
Utica, USA
Forum Posts: 227
Member Since:
March 2, 2011

Offline
I must say, there are some interesting replies here. Now, for my own:
When I was young I disliked piercings and tattoos, though that was my family's take on things, except for my mother's tattoo for the three of us children that she birthed.
The funny thing is, even though my family disliked modifications, they now all have some (minus my deceased sister). My father and brother both got their first tattoos simultaneously in the shop I was working at as a piercer at the time.
Growing up, I had to earn piercings with high grades in highschool. I accomplished that and by the time I was eighteen, I got a tattoo instead of a class ring.
But where did everything change from me hating modifications to wanting them?
When I was eight years old I left my faith (baptist christian) of that time to search for other answers. My mentor helped me with this a lot. My bisexuality was something that pushed me away from that religion initially. Through that path I found paganism, magick, and all that fun stuff. Eventually I came across those cultures that mixed my love of religion and anthropology that were tribal cultures and with their modifications. My biggest influences are those men and women that remain in their tribal cultures and to those things important to them deep within their hearts and souls.
Those names mentioned above have helped me improve upon myself and all have been great influences simply because they are who they say they are and they show it. One name not mentioned here is another church member, Loran Shumway, who is a modification artist. His successes have influenced me to keep pushing forward to my greatest dreams and goals. There is also my friend Nick D'Angelo, who opened his own shop, Pirate Alley Tattoos, in Lockport, NY before the age of 21. This is inspirational stuff here and I hold that close my heart.
James R. Somers ModernPrimitivism.com
Forum Timezone:
America/New_York
Most Users Ever Online: 116
Currently Online:
36 Guest(s)
Currently Browsing this Page:
1 Guest(s)
Top Posters:
gbalychik: 8195
vampyremage: 462
Sommersett: 296
SasQuatch9585: 271
Jamesryan: 227
Member Stats:
Guest Posters: 60
Members: 2539
Moderators: 2
Admins: 1
Forum Stats:
Groups: 2
Forums: 6
Topics: 8772
Posts: 12853
Newest Members: justbetter, SanartU, HanukG, JESSE, 1heyman, Michaeldeme
Moderators: Oakbear (886), Richard Ivey (6)
Administrators: Chris Carter (195)