unhappy with ears, want them pointed but... | General Discussion | Forum
A
A
A


Topic RSS

Related Topics

unhappy with ears, want them pointed but...

December 16, 2013
8:26 am

Icebear
Forum Posts: 1
Member Since:
December 16, 2013

Offline
Hi everyone,
So this is kind of a heavy topic for me to talk about, but I haven't told many people at all about this and I'm looking for some advise or support or anything really.
When I was little, not sure exact age but between 6 and 8 most likely, my mom decided she wanted me to have cosmetic surgery.


She had my ears surgically reconstructed, not just pinned back, reconstructed. There was nothing wrong with them and looking back at pictures I liked them a lot. She has issues with her own ears and unfortunately pushed them onto me in a permanent and potentially dangerous way.
The result is bad. I have permanent sensitivity, numbness, and pain upon pressure. The surgeon did not do a good job. I have hated them since I was old enough to understand what went on and really analyze them. It wouldn't be so bad if they at least did a decent job.
I want to get my ears pointed but because of the way they look I think I would be even more unhappy as the part I don't like isn't the top but it's the sides of them…where the fold is. And I'm afraid they would look even more fake. I wanted to go consult with a surgeon to see if there is anything that can be done to fix them before I get them pointed, but I'm scared.


I'm scared to go through surgery and I'm scared they are going to turn out even worse. I don't know what to do.
Anyone here with (or without) pointed ears than can offer some advise?
December 20, 2013
7:31 am

kaytemew
Buffalo, NY
Forum Posts: 62
Member Since:
November 27, 2013

Offline
December 26, 2013
10:04 pm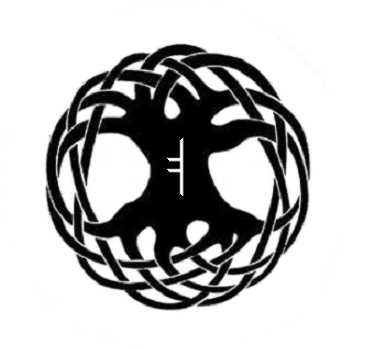 Oakbear
UK
Forum Posts: 886
Member Since:
January 7, 2011

Offline

Hi Icebear, welcome to the forum!
I can understand your fear, as your previous expereince has clearly been traumatic.
However i would advise that the best person to speak to about your ears would be a surgeon. Not necessarily about pointing (although a good surgeon would be open minded enough to do so imho), but the surgery you had as a child and the problems you have as a result now, which seems the more pressing issue. They will have the specialist knowledge to advice and discuss the issues, including risks. You would be under no obligation to continue with a procedure, for whatever reason.
If you decide that ear pointing is the thing for you after discussing your problems and how you feel about your ears with a doctor, then is the time to speak with a reputable artist about options.
Any reputable artist will want to hear what your doctor said, and would point you in that direction anyway if you had not seen one, given the problems you describe.
I do wonder if ear pointing is really what you want though tbh?
Whilst changing your body can be a powerful way of asserting control, pointed ears do not look 'normal'. Different effects are possible, but the nature of the modification is it makes it different to natural human ears.
"The individual has always had to struggle to keep from being overwhelmed by the tribe. If you try it, you will be lonely often, and sometimes frightened. But no price is too high to pay for the privilege of owning yourself." - Nietzsche
Forum Timezone:
America/New_York
Most Users Ever Online: 116
Currently Online:
24 Guest(s)
Currently Browsing this Page:
1 Guest(s)
Top Posters:
gbalychik: 8195
vampyremage: 462
Sommersett: 296
SasQuatch9585: 271
Jamesryan: 227
Member Stats:
Guest Posters: 60
Members: 2538
Moderators: 2
Admins: 1
Forum Stats:
Groups: 2
Forums: 6
Topics: 8772
Posts: 12853
Newest Members: SanartU, HanukG, JESSE, 1heyman, Michaeldeme, REUNatasha
Moderators: Oakbear (886), Richard Ivey (6)
Administrators: Chris Carter (195)