Sorry guys. | General Discussion | Forum
A
A
A


Topic RSS

Sorry guys.

September 8, 2013
2:45 am

Derita (:
North Carolina
Forum Posts: 22
Member Since:
March 4, 2013

Offline

Sorry I haven't been able to be active for a while, a lot of family issues have been happening, & when I first moved in with my mom again, the wifi didnt wanna load this page for some reason. This is the first time I have gotten it to work.
During this time i have turned 18 & have started saving up money for my first tattoo.
Congratulations to any new members that have joined the Church.
& thank all of you for your understanding.

September 9, 2013
10:59 am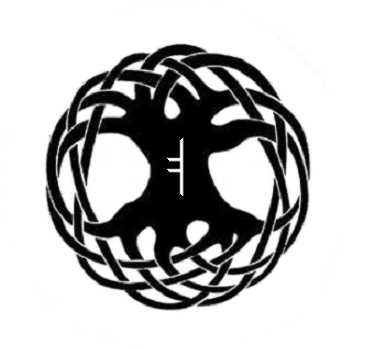 Oakbear
UK
Forum Posts: 886
Member Since:
January 7, 2011

Offline

September 9, 2013
2:06 pm

SasQuatch9585
USA
Forum Posts: 271
Member Since:
July 12, 2011

Offline

Funny thing Derita, I never noticed you'd been inactive.
Of course, that's because I've been inactive for at least as long as you have. But hey, welcome back to you Derita! It's good to know I picked the perfect time to post again.
And since this is the thread for public apologies for absenteeism, I'll take my own turn.
I've said before that this community has been something steady in my otherwise turbulent and unpredictable life, and that I appreciate the chance to communicate with others in this community. Despite my absence, I'm grateful for the role this community plays in my life. You're all awesome!
Sometimes I wonder if I can say anything in less than a hundred words.
September 9, 2013
4:11 pm

Derita (:
North Carolina
Forum Posts: 22
Member Since:
March 4, 2013

Offline

September 10, 2013
5:18 pm
gotpiercingsnc
Hickory, NC
Forum Posts: 2
Member Since:
March 6, 2012

Offline

I too have been absent for quite some time. I constantly talk about CoBM on the job, but I never find the time to sit down and view or discuss posts. I will gladly do my best to try and step back into frame and set aside some time each week to be a more active member. I haven't neglected you guys on purpose, and I've got plenty of excuses I could use – but mainly I just suck at time management. (5 kids – work 7 days a week 10 – 12 hours a day – etc etc etc.)
I'd like to spend some time getting to know many of you – so please feel free to add me on Facebook (www.facebook.com/foleyispierced) or shoot me an email – ncbodymod@gmail.com
I will do my best to keep up with the forums as well – and add my input where I feel necessary!
Hoping you guys have a wonderful week!
Foley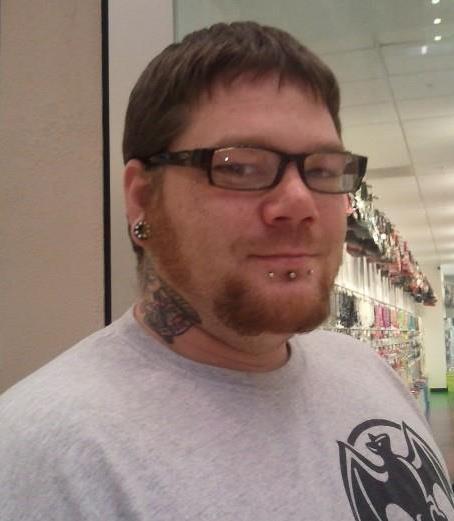 September 13, 2013
7:41 pm

Sommersett
Forum Posts: 296
Member Since:
May 24, 2012

Offline
September 26, 2013
6:51 am

Tiffany
Phoenix, AZ
Forum Posts: 33
Member Since:
January 7, 2011

Offline
heh, funny thing, I also have been absent for some time. Almost a year. My health has not been so good, it's really been up and down, I have MS, and with that comes vision problems so while I can usually see the TV okay, I'm not always able to focus on my little phone screen (the only computer I use anymore). I'm doing a little bit better the last couple of weeks and felt sorely guilty when I logged in and saw how long it had been. I will try to log in as often as my health allows. Feel free to PM me if anyone wants to talk. I could use the company. I'm pretty much home by myself all day during the day, and now that I'm feeling a bit better I'm awake most of that time, too! :p
When I'm good, I'm good. When I'm bad, I'm even better. :D
December 6, 2013
10:44 am

Chris Carter
Pennsylvania
Forum Posts: 195
Member Since:
February 3, 2008

Offline
Forum Timezone:
America/New_York
Most Users Ever Online: 116
Currently Online:
24 Guest(s)
Currently Browsing this Page:
1 Guest(s)
Top Posters:
gbalychik: 8195
vampyremage: 462
Sommersett: 296
SasQuatch9585: 271
Jamesryan: 227
Member Stats:
Guest Posters: 60
Members: 2538
Moderators: 2
Admins: 1
Forum Stats:
Groups: 2
Forums: 6
Topics: 8772
Posts: 12853
Newest Members: SanartU, HanukG, JESSE, 1heyman, Michaeldeme, REUNatasha
Moderators: Oakbear (886), Richard Ivey (6)
Administrators: Chris Carter (195)