Public reactions and my recent experiences. | General Discussion | Forum
A
A
A


Topic RSS

Public reactions and my recent experiences.

September 25, 2014
2:26 pm

nemissary
Forum Posts: 27
Member Since:
August 28, 2014

Offline
I have had one child ask about my facial piercings, while several adults stood around staring but afraid to even talk to me.  It is a good thing to see children asking the questions that pop into their heads.  They are open to ideas and are already indoctrinated into a "Cultural Norm" I guess.  These same adults have known me as an acquaintance for years at school functions, soccer games, my name in the local paper when I broke big cases etc. I have had piercings and tattoos for 25+ years (33years if you count my ear) and they never saw them because they weren't visible in normal clothing.  Now, they see a facial piercing and suddenly I'm treated like an "untouchable" bizarre!  I get kids staring at me, but out of curiosity and because they have questions. I get adults staring at me because they are making judgments and have a fear of just asking me about them.  
The in the neighborhood still run up to me and talk and bring their dogs over for me to pet etc.  I wanted to start a journal about my experiences with others now that I have even minor , visible mods. vs. when I only had hidden ones. Even though I have huge amounts of Ink and a handful of piercings that are not visible, it seems that even the most minor visible ones seem to shakes people up.  It is just odd to me that someone that has known me for 2 decades and I've babysat for them, worked cases for their family, been to their wedding etc and so on and the entire time I've been modded up and there was zero issue because it wasn't seen while wearing pants and a short sleeve shirt.  However, as soon as I got a tiny little eyebrow piercing (yeah… this simple mainstream piercing) and suddenly I'm obviously avoided by them. 
I have a 4 yr. old that talks to me and my wife (her mom) about tattoos and piercings all the time.  She practices drawing everyday and plays "Tattoo Artist" and piercing studio at home lol.  She loves it all and considers it normal for people to be different, but also states she doesn't want any piercings, but wants one tattoo when she grows up. Thankfully, my youngest hasn't had any kids bullying her about her "Weird Dad" as that is a very real possibility. I'm at the bust stop everyday to pick her up when she gets done with school and I'm at her soccer practices and so on.  In a smaller, deep South (USA) community, there are many closed minds to even the smallest bit of differences between people.  Racism is alive and strong here too unfortunately.  It isn't as open as before, but behind closed doors it is horrible so you can imagine that it extends to any and all differences and many churches here preach that tattoos and piercings and homosexuality are Satanic… yes even in 2014 this still goes on in public. Not all the churches but many of them.  But that is another topic I guess.
Our oldest daughter is in High School and has been harassed about her piercings from the School Administrators but not from any other students.  Seems that the youth in her school (even in a rural area) are light years ahead of many of the teachers and staff when it comes to acceptance of other peoples' choices.  She has been harassed for being bi-racial all they way from Elementary through Middle School but that seems to have gone away in High School (thankfully).  I think her identity as an "outcast" and her initial desires for piercings may have stemmed from these early years of being treated poorly and pointed out as "different".  She is very well adjusted now, but there was some depression along the way.  Her piercings and desire for many more and more extreme modifications have had a very positive and spiritual strengthening effect on her.  I think she took her identity back and embraced her differences when she started with facial piercings.  I think that was a big turning point for her.  She went from the girl that was being harassed because she was born different than "them" to the girl that was different than "them" because she made a conscious decision to be herself and be different.  I am over simplifying some but you get the idea.
Anyway, just some thoughts and experiences about my family and situations that have happened due to peoples' reactions to piercings and tattoos and our alternate view on these subjects compared to the mass majority around us.
September 28, 2014
6:24 am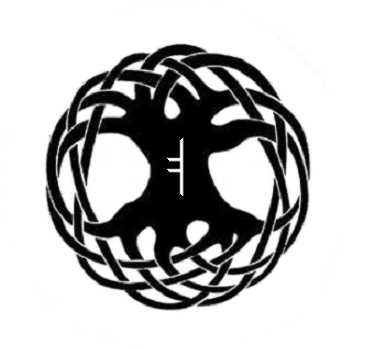 Oakbear
UK
Forum Posts: 886
Member Since:
January 7, 2011

Offline

The big difference between the US and UK seems to be the interpretation and influence of Christian churches. Over here our are largely liberal and have little cultural influence any more.
The idea that Christianity should promote ostracising or abusing people because they look different would be laughable if it wasn't so worrying. I'm often glad i don't live over there, especially the South. I know that there's good and bad everywhere of course, but it makes me grateful for where chance has happened to place me.
I think we can demonstrate how wrong they are by being tolerant, respectful and considerate ourselves.
Your post reminded me of an amusing experience just this morning. A lady was walking down the street with 2 young children. She looked a little concerned about me approaching, her body language was steering her children away. As we passed the little girl, around 4 years old, looked right at me, smiled and gave me a bright and cheery "good morning". Or course i smiled back and replied. Little things can mean a lot.

"The individual has always had to struggle to keep from being overwhelmed by the tribe. If you try it, you will be lonely often, and sometimes frightened. But no price is too high to pay for the privilege of owning yourself." - Nietzsche
October 2, 2014
7:40 am

Sommersett
Forum Posts: 296
Member Since:
May 24, 2012

Offline
One of the major positives I have experienced in living in an area less accepting of modification is the POTENTIAL for influence.  I'm not telling anyone how to influence (insert duality philosophy here) but the opportunities to be a role model are pretty constant.  That pressure to make decisions under a watchful eye can get pretty intense.  I see people with judgement of their own actions when they compare themselves to me.  Maybe that happens to everyone, modified or not, but I don't think so.  Pure potential is a beautiful source of inspiration and gives me the confidence to create a different reality in my home and life which people "stuck in the box" don't seem to do.  
Everyone has something to say about the Mona Lisa until you're standing in front of it speechless.
Forum Timezone:
America/New_York
Most Users Ever Online: 116
Currently Online:
24 Guest(s)
Currently Browsing this Page:
1 Guest(s)
Top Posters:
gbalychik: 8195
vampyremage: 462
Sommersett: 296
SasQuatch9585: 271
Jamesryan: 227
Member Stats:
Guest Posters: 60
Members: 2538
Moderators: 2
Admins: 1
Forum Stats:
Groups: 2
Forums: 6
Topics: 8772
Posts: 12853
Newest Members: SanartU, HanukG, JESSE, 1heyman, Michaeldeme, REUNatasha
Moderators: Oakbear (886), Richard Ivey (6)
Administrators: Chris Carter (195)