New regulations in Fort Wayne | General Discussion | Forum
A
A
A


Topic RSS

Related Topics

New regulations in Fort Wayne

August 12, 2011
11:09 am

Chris Carter
Pennsylvania
Forum Posts: 195
Member Since:
February 3, 2008

Offline
http://www.journalgazette.net/…../308069961
New regulation bans branding, cutting, dermal punches, implants, nullification, scarification, suspension, and tongue bifurcation to ensure safety.
Simply banning something is NOT the best way to ensure safety. In fact, it forces these activities underground to be performed by amateurs in their homes. If you want to regulate something, truly manage it and provide inspection and monitoring; banning it is just ignoring the problem.
Church of Body Modification, President
I doubt that's going to have the intended effect anything.  If anything its just going to force such activities further underground.  It'll make it more difficult to engage in such activities and people will be more likely to get work done by unreputable artists because of the illigal nature of such activities.  Its most certainly not going to prevent people from doing such things.
August 15, 2011
6:33 pm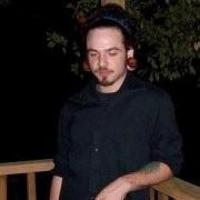 Juise37
Camden County, Georgia
Forum Posts: 15
Member Since:
May 12, 2011

Offline
i honestly don't believe they are worried about health and safety, but more over are just trying to control, deter, and prevent something that theydon't understand or agree with. we had to deal with this problem at my high school. they tried to put a ban on tattoos and piercings because it was intrusive to the learning environment. the ban didn't last very long, but that was just a high school. in local governments its easy to claim that they are going it for the greater good and protection of citizens. if they wanted to protect people, instead of banning it, they should research and inform. i just believe they are afraid of what is different and trying to run the new world in old world ideals. sorry about the rant. lol
Juise Ma Fukka
Rise and Rise Again, Until Lambs Become Lions
I agree that prohibiton tends to be in response to a moral judgement or lack of understanding rather than any actual risk assessment. It also rarely works!
"The individual has always had to struggle to keep from being overwhelmed by the tribe. If you try it, you will be lonely often, and sometimes frightened. But no price is too high to pay for the privilege of owning yourself." - Nietzsche
Forum Timezone:
America/New_York
Most Users Ever Online: 116
Currently Online:
33 Guest(s)
Currently Browsing this Page:
1 Guest(s)
Top Posters:
gbalychik: 8195
vampyremage: 462
Sommersett: 296
SasQuatch9585: 271
Jamesryan: 227
Member Stats:
Guest Posters: 60
Members: 2538
Moderators: 2
Admins: 1
Forum Stats:
Groups: 2
Forums: 6
Topics: 8772
Posts: 12853
Newest Members: SanartU, HanukG, JESSE, 1heyman, Michaeldeme, REUNatasha
Moderators: Oakbear (886), Richard Ivey (6)
Administrators: Chris Carter (195)