Mourning, a spiritual process. | General Discussion | Forum
A
A
A


Topic RSS

Related Topics

Mourning, a spiritual process.

September 15, 2011
3:34 pm

BringOutYerDead
Belgium
Forum Posts: 13
Member Since:
September 3, 2011

Offline
I didn't find a topic about this, so I decided to add one myself. I've recently lost the best person I knew. Now when such events happen, people start thinking. I have been looking around and trying to understand the way others look at death (and afterlife). Neither of these were really satisfying to me. So I wondered what vision/opinion the CoBM and its members had on this subject. In fact i'm really new in this community, this religion. So I don't know if there is a common/general statement about this and how to grow spiritually throughout a proces of mourning. With or without a link on bodymodification, I just hope I'll get to learn more from you.
Help me out. 
Thank you.

September 16, 2011
2:48 pm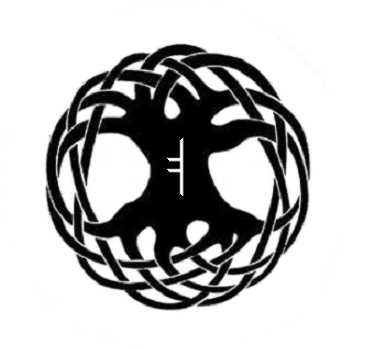 Oakbear
UK
Forum Posts: 886
Member Since:
January 7, 2011

Offline

I'm very sorry for your loss, it's never easy.
As with so many things, this Church has no dogma about the afterlife, but can give you a space to help find your own beliefs.
I'll share my own personal belief if you don't mind.
The honest answer is i'm not sure.
However i have experienced enough to know there is something. We are all a part of the same life energy, what some may call God/ess, unique as a part of it and yet inseperable. Energy never disappears, it simply moves or shifts to a new form. Our unique energy (some might call a soul or what Hindus may refer to as Atman) seems to leave it's trace, in the hearts and minds of others, those who knew us, our decendants. We also rejoin the great pool of life, add to it, new life forming from it, again becoming a new unique part(s) of the inseperable whole.
The specifics? I can make guesses, but that's it. I hope this incarnation of me will get to know, even briefly, and it'll be a wonderful adventure.
"The individual has always had to struggle to keep from being overwhelmed by the tribe. If you try it, you will be lonely often, and sometimes frightened. But no price is too high to pay for the privilege of owning yourself." - Nietzsche
September 17, 2011
5:34 pm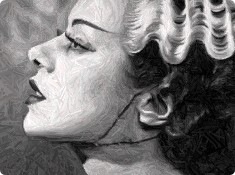 gaugingbeauty
somewhere in middle america
Forum Posts: 29
Member Since:
May 30, 2011

Offline

Hi BOYD,
All condolences toward your loss. In relation to myself, I am a pagan; in conjunction with C o BM, it is with the ideal of the neo pagan/primitive. In my eyes, I see it as a spin on old views. When it comes to views on death, birth, and the like, I would like to think of it as a union of like minded understanding and yielding support to a member that is going through a difficult time, not necessarily from a traditional religious standpoint.
I empathize with you, because it is a life shattering experience, one that doesnt get easier as the years pass. I stand with you, as we are both joined in our beliefs regarding this church, and I wish to extend my ear and my heart to you, if you need a friend or just someone around. I sincerely hope you find what you seek, if not here, than at least one of us lights your way.
Hugs.
gb.
September 18, 2011
8:46 am

BringOutYerDead
Belgium
Forum Posts: 13
Member Since:
September 3, 2011

Offline
Thank you for your kind words and your opinion, it's really helpful.
It's been a week and some days now, and after the funeral on thursday I felt relieved… She's a Christian and she got a Christian funeral. And because she's such a good person, everybody in the church knew she was going to heaven. I don't believe in such a heaven, but it's her religion and I respect that.
I really wished a heaven for her. But for me, she is still around.
And I now have the feeling she will never leave me.
September 18, 2011
7:12 pm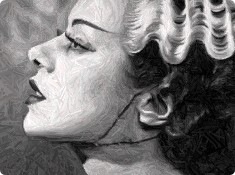 gaugingbeauty
somewhere in middle america
Forum Posts: 29
Member Since:
May 30, 2011

Offline

Dear BoYD,
I know how you feel, and look at it as her presence watching over you. It is a positive thought in a heavy fog. I had someone who I cared a great deal for die; I could sense his presence with me for years; just as suddenly he was gone. I have memories, but the notion that he was still with me seemed strong. I guess I'm just saying that none of us know what the afterlife is. Keep it positive…
Forum Timezone:
America/New_York
Most Users Ever Online: 116
Currently Online:
23 Guest(s)
Currently Browsing this Page:
1 Guest(s)
Top Posters:
gbalychik: 8195
vampyremage: 462
Sommersett: 296
SasQuatch9585: 271
Jamesryan: 227
Member Stats:
Guest Posters: 60
Members: 2538
Moderators: 2
Admins: 1
Forum Stats:
Groups: 2
Forums: 6
Topics: 8772
Posts: 12853
Newest Members: SanartU, HanukG, JESSE, 1heyman, Michaeldeme, REUNatasha
Moderators: Oakbear (886), Richard Ivey (6)
Administrators: Chris Carter (195)