Modified with Kids | General Discussion | Forum
A
A
A


Topic RSS

Related Topics

Modified with Kids

January 19, 2011
11:33 am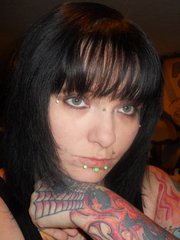 adrenalinekitten
Cincinnati Ohio
Forum Posts: 3
Member Since:
January 15, 2011

Offline

I have 4 children, ages 6, 8, 10, and 12. I experience mass discrimination in our school district because of how highly modified I am. My kids were actually forbidden to wear earrings at one point (tho other kids have them and more). I had to fight for my kids rights simply because they said my kids were being influenced by me. Over the last year things have gotten better. I moved to an upscale neighborhood were I swear noone even has a single tattoo! Or at least it seems that way.
Does anyone else have kids and experience some form of discrimination because of how you look? I have sleeves on both arms, hands, face, neck and almost full sleeves on both legs, as well as 22 piercings and dermals. They just dont know how to take me I guess.
January 19, 2011
9:10 pm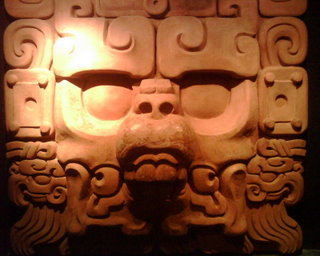 modernprim1980
Ayden , NC
Forum Posts: 15
Member Since:
January 7, 2011

Offline

i have 3 kids , 7 yr old daughter , 4 yr old step son, and a 5 mth old daughter. I get looks alot. It doesnt help im 6'2 220 mohawk and facially modified many tatts on arms neck etc. I have onlly been asked what will you do when your kids wanna follow suit. My response is "LOOK AT ME WHAT THE F WOULD I HAVE TO SAY REALLY" at the sametime I will talk to them about what mod they want and give advice and let the final move be up to them. They will all know that with mods comes alot of missed job opp. discrimination on all levels. yet a good life is still in graps if done properly.
February 1, 2011
2:51 pm
Lauren M.
Vero Beach, Florida
Forum Posts: 12
Member Since:
February 1, 2011

Offline

I have a 4 year old son and I am ALWAYS given dirty looks when I'm out with him. It didn't used to be so bad until I dyed my hair pink (probably because, unless it's Summer, most of my tattoos and piercings are covered), that's when people stopped caring if I saw them looking at me. Nobody has said anything yet, however, I know it will eventually happen – and my response will be "I'm raising him to have an open mind to the world and everything in it."
February 6, 2011
7:58 pm

pyroimp9
Lincoln, NE
Forum Posts: 4
Member Since:
January 7, 2011

Offline

oddly enough, the only place i don't get odd looks is at the local library. when i'm at the mall or at the zoo with my 2 year old, i get the WEIRDEST looks. i even heard a woman working at 'wet seal' say that i shouldn't be a mum because i'm "still going through a teenage phase". at the library, there was a nice mormon woman who sat and talked to me for a while. we compared religious beliefs and now we meet there every weekend and let our kids play.
February 7, 2011
3:03 pm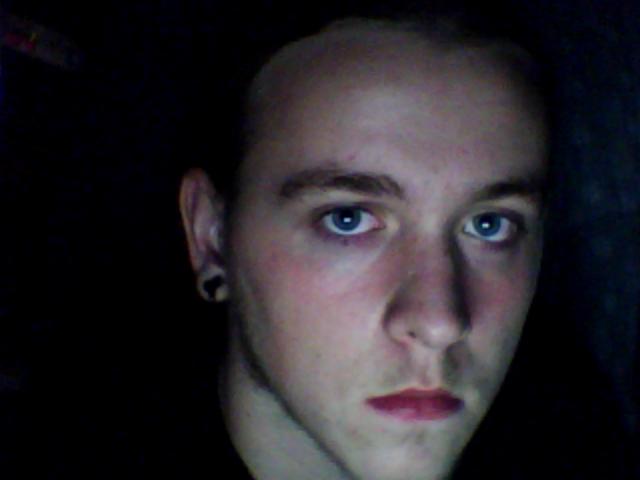 Necro
New Orleans, Louisiana
Forum Posts: 13
Member Since:
February 7, 2011

Offline

i think the reason most modified parents get looked at is because other parents cant accept the fact that modifed parents are just as good if not better parents.
The woes and sorrow that this world causes isn't worth the pain of living, of suffering through. The torture, oh the torture, this hell lives within me. The voices of the demons are the forces that torture me.
February 7, 2011
4:12 pm

My Little Moloch
New England
Forum Posts: 13
Member Since:
January 13, 2011

Offline
I haven't personally run in to any issues with being judged (at least not to my face) for being a modified parent, but if I ever do, all I have to say is "ask my kid how he feels about piercings and tattoos."  His general response is "I don't want any ever because they hurt." Obviously he has his own priorities lined up already and I'm clearly not a bad influence on him.  So we're cool.
  He likes my tattoos and piercings though and he knows full well why I have them. He has just already decided he's not interested. He's 8, btw.
February 7, 2011
8:58 pm
Sywen
Forum Posts: 3
Member Since:
January 28, 2011

Offline
It's interesting, I don't get very manypeople being overtly uncomfortable with me as a parent.  I still get odd looks and stares from people on the street, there are people who like to pretend to assume I'm the babysitter (my son looks too much like me for them to be for real), but for the most part people just leave me alone.  There are definitely people, mostly other parents, who choose not to talk to me because of my appearance or who make some less than flattering assumptions but I rarely get anything overt.  I do get a lot of "what will you do when…" questions, which can be a bit annoying, as though my response will naturally be something ill concieved or outlandish.
"what will you do when he's 12 and wants a tattoo?"  … ugh…
February 17, 2011
1:36 pm

Dark Matter
London, UK
Forum Posts: 8
Member Since:
February 16, 2011

Offline
Hi everyone, I've got two kids aged 8 and 11.  I've brought them up to be open minded about everything and everyone.  We used to live in a very rural part of another English speaking country in Europe (I don't want to give everyone a bad name there!) and no-one wanted anything to do with me at all.  I really didn't give a damn, but then when it starts to affect my kids, like they stop getting invited to birthday parties I got mad.  We've since moved back to London and live very centrally in the middle of London.  There are so many modified people/parents in this part of London and so many cultures and types of dressing that it is very difficult for people to be openly disapproving.  My kids friends think I'm "cool".  Most of the mums get on with me fine and those that don't I'm happy not to know anyway.
When someone asks me what I will do when my kids want mods in their teens, I explain that we have already had this discussion and I'm happy for them to do whatever they feel comfortable with, however, I have told them the age limits are 16 for piercings and 18 for tattoos as no one who is decent and licenced would do these things on anyone under those ages in London.  I have deliberately shown my daughter (who's 11 and understands a bit more) what can go wrong, so she is going into these things with an open mind.  I've also said that I'll take them when they are old enough and pay!
There is no coming to consciousness without pain.  - Carl Jung
August 11, 2011
1:23 am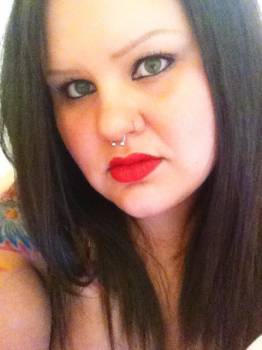 DutchessOfNill
Wenatchee, WA
Forum Posts: 85
Member Since:
August 10, 2011

Offline
Adenilinekitten, I'm so thankful that you asked this question!
My 4 year old is starting kindergarten this year and I live in a very uppity area of town.  We tried a preschool about 20 miles away for her last year in hopes that a more broadened area would provide a more diverse group of children and parents and unfortunately the results were not what I had hoped for. Not only was I the only parent who was visibly modified (multiple facial piercings + sleeves), my daughter was also the only ethnic child in the school and I was in a same sex relationship. Essentially I was shunned on all fronts. Now I have prepared myself to enroll her in the district we live in knowing very well that it will be a repeat of the preschool situation all over again and I have been secretly dreading the parent/teacher meet and greet coming up in a couple of weeks. It's so nice to hear the other parents share their feelings/opinions and know I'm not alone and I can handle it just as well.
Thanks again for asking!!
I don't have kids, but regularly look after my niece and nephew who are 5 and 3.
I notice more funny looks when i'm with them (i get them anyway, but don't notice much of the time normally), but actually enjoy the opportunity to challenge any negative preconceptions by showing what a responsible and loving uncle i am. I've seen people visibly change in the way the are viewing me when they see me play with the kids, and often be more approachable or approach me and start a conversation.
I know it must be much harder when it's your children, but demonstrating how you are a good role model to them publically can help break down some of those barriers. The people worth knowing will come around soon enough!
"The individual has always had to struggle to keep from being overwhelmed by the tribe. If you try it, you will be lonely often, and sometimes frightened. But no price is too high to pay for the privilege of owning yourself." - Nietzsche
Forum Timezone:
America/New_York
Most Users Ever Online: 116
Currently Online:
25 Guest(s)
Currently Browsing this Page:
1 Guest(s)
Top Posters:
gbalychik: 8195
vampyremage: 462
Sommersett: 296
SasQuatch9585: 271
Jamesryan: 227
Member Stats:
Guest Posters: 60
Members: 2538
Moderators: 2
Admins: 1
Forum Stats:
Groups: 2
Forums: 6
Topics: 8772
Posts: 12853
Newest Members: SanartU, HanukG, JESSE, 1heyman, Michaeldeme, REUNatasha
Moderators: Oakbear (886), Richard Ivey (6)
Administrators: Chris Carter (195)