Mod-free hubby | General Discussion | Forum
A
A
A


Topic RSS

Mod-free hubby

March 28, 2011
7:10 pm
bettyrage
Forum Posts: 21
Member Since:
January 10, 2011

Offline
I'm just curious if anyone else is in the same situation…
I'm pretty covered in tattoos and have several piercings, but my husband is as blank as a fresh canvas. I don't mind that he doesn't have any mods, and he likes mine so there isn't an issue between us at all. We compliment eachother very well. When we go out, people who see my tattoos and piercings automatically assume that he must also have them and ask to see them. It's kind of awkward for him, but he says he doesn't really mind. Anyone else in the same boat?
Also, it seems that since my hubby isn't modified, he doesn't really understand how much mine mean to me. When I have extra money and want to get some more work done on my tattoos, he's supportive, but always asks if there's anything more important that I want to spend my money on. It just seems like there is a disconnect in our understanding. Does anyone else have this problem and how did you overcome it? Any advice on how I can communicate to my husband my feelings about my mods outside of just explaining the meaning behind them?
Thanks!

March 29, 2011
9:04 am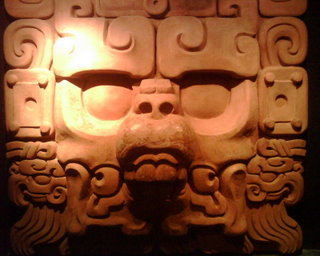 modernprim1980
Ayden , NC
Forum Posts: 15
Member Since:
January 7, 2011

Offline

I am in a simular situation. My wife has 5 tattoos. All hidden. I have 29 or so and piericings to include 6  g septum 3/4 ears etc..  Well even with her being slightly inked. I still deal with the same ppl see me and asume she has alot of ink. Aswell as when I want work done I have to plead my case almost to get said work. So asfar as helping Im in the same boat as you. I do hope to one day help her understand my spritual connection to body art and how deeply I enjoy it. There really is noway to explain in words for her. Heres to getting our partners to understand fully .
March 29, 2011
1:18 pm

Jamesryan
Utica, USA
Forum Posts: 227
Member Since:
March 2, 2011

Offline
I, too, know how you feel. My girlfriend is a nursing student and will be an RN officially in a couple of months. She's got five piercings – her nose, her lobes, bellybutton, and the recent one that I did on her – her monroe. I'm sure she did the monroe just for me, but she denies it because she knows what I'm into and would be upset if I knew she did it for me rather than herself. Nonetheless, she has no ink. I'm a body modification artist and she's this cute little white girl – and when I say white, I mean she has no markings on her body aside from her piercings. People look at her and then at me with my arm around her and just give us both an odd look. I can't deny that I don't love the looks, especially those I got from her family at her father's wedding.
James R. Somers ModernPrimitivism.com
April 3, 2011
6:38 pm

JMcCauley
Vassar, Michigan
Forum Posts: 48
Member Since:
February 8, 2011

Offline
My wife and I both have tattoos and piercings. My modifications are more open and visible but hers are hidden. People do look at me differently than they do her but when we are together, they have that look. You know the one…. A nice clean cut proper girl with a pierced up, tattooed, punk, dead beat looking guy. Although my mods have spiritual and ritualistic meanings for me, hers are purely for aesthetic purposes.  
My husband has 1 tattoo not piercings and doesn't really care to get anymore. I however do not think I will ever really be "done". I have gauges, piercings, and 10+ tattoos. He has started to get a little bit upset with the amount and that it keeps growing ever since my son turned 2. He knew I had wanted a lot of tattoos and piercings and this is who I am…
May 4, 2011
11:32 pm

kreniac1968
danville,alabama
Forum Posts: 14
Member Since:
May 2, 2011

Offline
oh the joys of being single!! not to gloat tho. when i was married my husband always told me no the ink.he said i could pierce whatever i wanted  since the holes could grow back up.now that im single i only have to get my own approval.i have teenage daughters who are very supportive of what i have and get.they have one tattoo each and the oldest has her lip pierced and the younger has her ears slightly gauged.they are nowhere near what i have .i realize this post is about the spouse/significant other but i get the same looks when out with my kids because u dont automatically see what they have.
July 10, 2011
8:25 pm
faithlessfate
NYC
Forum Posts: 23
Member Since:
January 8, 2011

Offline
My fiancee(female, for those who don't know, I'm a lesbian), has no tattoos and no piercings. She's played with ideas for both for some time, but never really had the drive to get them done. She is fully supportive of my mods, and understands the spiritual aspect of my mods and what I do for a living.
She plans to pierce her helix, as well as her nipple, and it will be a ritual piercing on both counts, performed by me, and it symbolizes our partnership. (Part of the idea behind them is that one people can see, one people can not, like our partnership. Part of our love people can see, part is for only us.)
She's still toying with the idea of a tattoo, but we both realize it will likely never come to fruition. We haven't actually spent time in each other's company yet, having met and enjoyed a long-distance relationship thus far, but I have little doubt that she will continue to support my outward appearance in public.
Forum Timezone:
America/New_York
Most Users Ever Online: 116
Currently Online:
36 Guest(s)
Currently Browsing this Page:
1 Guest(s)
Top Posters:
gbalychik: 8195
vampyremage: 462
Sommersett: 296
SasQuatch9585: 271
Jamesryan: 227
Member Stats:
Guest Posters: 60
Members: 2539
Moderators: 2
Admins: 1
Forum Stats:
Groups: 2
Forums: 6
Topics: 8772
Posts: 12853
Newest Members: justbetter, SanartU, HanukG, JESSE, 1heyman, Michaeldeme
Moderators: Oakbear (886), Richard Ivey (6)
Administrators: Chris Carter (195)