Interesting Question | General Discussion | Forum
A
A
A


Topic RSS

Related Topics

Interesting Question

February 10, 2011
6:36 am

Viscera Trocar
CA
Forum Posts: 4
Member Since:
January 18, 2011

Offline
A friend posed an interesting question the other day. He asked if gender reassignment counts as body mod. My first thought was yes. In every physical, emotional and biological way, changing one's gender counts as genuine body mod.
But then I got to thinking about how the majority of mods practiced are derived from ancient tribal customs. Gender reassignment, at least as we know it today, is a very modern thing. It is also a necessary action, both physically and emotionally for the person. Not all tribal-type rituals we practice today are as direly important. Also, ritual mods rarely, if ever, require psychologist approval.
The similarities between ritual modification and gender reassignment are numerous. In bot cases, the person is trying to make the outside match the inside. Both often require lifestyle changes in some form. And both hold far more significance to the individual than the spectator.
I feel that the correct answer is yes. But I am curious as to what others think. This is a a very layered question.
February 14, 2011
1:15 pm

Chris Carter
Pennsylvania
Forum Posts: 195
Member Since:
February 3, 2008

Offline
February 14, 2011
11:18 pm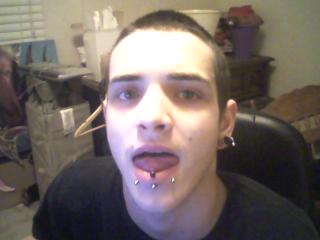 needeledhead
inman, SC
Forum Posts: 7
Member Since:
February 13, 2011

Offline

February 17, 2011
11:46 am
Lauren M.
Vero Beach, Florida
Forum Posts: 12
Member Since:
February 1, 2011

Offline

February 17, 2011
2:31 pm

Dark Matter
London, UK
Forum Posts: 8
Member Since:
February 16, 2011

Offline
Definitely it is body mod.  Just because the reasons behind it might be different to tribal modification is a moot point to me.  Who's to say that if people had had the ability to change their gender in years gone by that they wouldn't have done it if necessary?
There is no coming to consciousness without pain.  - Carl Jung
February 18, 2011
4:48 pm

Viscera Trocar
CA
Forum Posts: 4
Member Since:
January 18, 2011

Offline
I think the reasons do make a difference. For example, someone who gets a breast implant after a mastectomy is trying to regain a part they lost more than they are trying to alter their appearance.
It's good to know I'm not the only person who feels this way. My friend doesn't agree for some reason.
February 21, 2011
1:07 pm

Sophiavm
I am a transsexual woman and I definately think that SRS (sex reassignment surgery) is
Body Mod. As for it being necessary that is true but I would also think that some people
who get body modifications would consider that necessary as well. I have three facial
piercings and I think of them as a very important external expression of who I am. I
Wouldn't put it at the same level of importance as my transition but it still ranks rather
highly. I have several tattoos planned out (for when I eventually have the money)
and every single one of them has a very strong spiritual significance to me. The Native
Americans believe in people who are two spirit. If you read about it they were (and in
some cases still are are) considered an important part of the tribe. They were anything
from spiritual leaders to counselors etc. There was heavy spiritual significance
attributed to them. If things like hormone replacement therapy (hrt) and srs were
available back then I have no doubt in my mind they would have taken advantage of
those opportunities.
-Sophia-
March 12, 2011
1:00 pm

Dizzy_Essie
Clearlake, CA
Forum Posts: 15
Member Since:
February 24, 2011

Offline
Trans goes all the way back to Greek Mythology… Aphrodite and Hermes child was dual gendered, and indeed there are many examples of two spirit people in Native American records. I myself am Trans MTF and I believe every aspect of my transition from hormone replacement to name change and eventually, for me, SRS is modification of myself mentally, physically and spiritually.
March 14, 2011
4:33 pm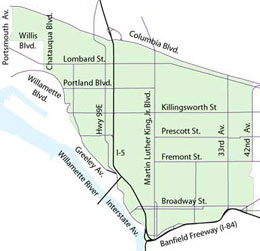 Feygon
Portland, OR
Forum Posts: 5
Member Since:
March 14, 2011

Offline

I notice that a few people have thought to speak about your assumption that Transgender is a recent thing. But no one has given you any specific resources yet. This is a theirstory that has been marginalized by patriarchal history, and can actually be quite difficult to pin down to reliable resources.
It took trans author Leslie Feinberg (Stone Butch Blues; Transgender Warriors) decades of research and some pretty large notoriety to uncover the research that they used in Transgender Warriors. This book has tons of extant illustrated and photographic evidence that transgender expression (and insofar as technology allowed, identification) has existed for thousands of years.
Their other book, Stone Butch Blues, explores the life of a transman in a small town, and shows how transgender transition can be a matter of survival, not just a desire to self-identify.
Transitioning is not a recent thing — only the hormonal and surgical procedures are. People have been expressing non-binary gender expression through body modification all down through history. But all patriarchal oppression is the same story of power and prejudice pushing non-compliant narratives into the margins, and the trans story is a heavily marginalized narrative. One of the most.
I'm new here, and I was really happy to see this topic had already come up in the forums. Kudos!

June 18, 2011
5:06 pm
devyne80
New York
Forum Posts: 6
Member Since:
January 7, 2011

Offline
Forum Timezone:
America/New_York
Most Users Ever Online: 116
Currently Online:
24 Guest(s)
Currently Browsing this Page:
1 Guest(s)
Top Posters:
gbalychik: 8195
vampyremage: 462
Sommersett: 296
SasQuatch9585: 271
Jamesryan: 227
Member Stats:
Guest Posters: 60
Members: 2538
Moderators: 2
Admins: 1
Forum Stats:
Groups: 2
Forums: 6
Topics: 8772
Posts: 12853
Newest Members: SanartU, HanukG, JESSE, 1heyman, Michaeldeme, REUNatasha
Moderators: Oakbear (886), Richard Ivey (6)
Administrators: Chris Carter (195)