im new... | General Discussion | Forum
A
A
A

Topic RSS

Related Topics

im new...

May 25, 2011
12:13 pm

PocketZombeh
Forum Posts: 1
Member Since:
May 25, 2011

Offline
hey, im pocket, im 16, and i was wondering what i have to do in order to be a sertified body mod artist, i know my friend danny, took seminars from steve haworth, and was sertified in, genital beeding, magnetic finger, toung splitting, scarification, and ear pointing.
but i dont know if i have to do anything before that.
May 25, 2011
1:54 pm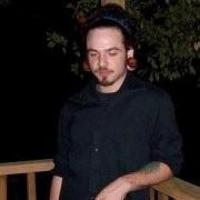 Juise37
Camden County, Georgia
Forum Posts: 15
Member Since:
May 12, 2011

Offline
your post got me wondering to, cause i've been trying to find out.  and one thing i've found that helped me was http://www.fakir.org, idk if this helps you out any, but i figured its something
Juise Ma Fukka
Rise and Rise Again, Until Lambs Become Lions
Most artists would have been body piercers first. The recognised route is via an apprenticeship with an established studio. Courses helpful prior to this would be first aid, infection control, blood borne athogens or anatomy/biology.
I'm not sure how i'd feel about an artist doing tongue splits say, without any background other than a course. The routine of daily piercing provides valuable experience in safe working that isn't really able to be learnt from a book.
There are number of courses available for specific new or more advanced techniques, although many experienced piercers may begin to explore themselves with or without specific training.
"The individual has always had to struggle to keep from being overwhelmed by the tribe. If you try it, you will be lonely often, and sometimes frightened. But no price is too high to pay for the privilege of owning yourself." - Nietzsche
June 2, 2011
11:47 pm

apathos
St. Louis, Mo
Forum Posts: 24
Member Since:
January 7, 2011

Offline
I'd say start with piercing and do that for a long time before you branch out, you don't want to jump in stuff you aren't ready for or that just dishonors yourself and body modification.  Get an apprenticeship and you'll be cleaning alot of shit which is simple but the most important training.  Observe alot before you do something, and never stop asking alot of questions, alot alot is my recommendation.  Depends where you live too as to what you can legally do too.  In missouri you can only be certified to pierce, brand or tattoo, but that doesn't mean surgical stuff doesn't get done.
Forum Timezone:
America/New_York
Most Users Ever Online: 116
Currently Online:
35 Guest(s)
Currently Browsing this Page:
1 Guest(s)
Top Posters:
gbalychik: 8195
vampyremage: 462
Sommersett: 296
SasQuatch9585: 271
Jamesryan: 227
Member Stats:
Guest Posters: 60
Members: 2538
Moderators: 2
Admins: 1
Forum Stats:
Groups: 2
Forums: 6
Topics: 8772
Posts: 12853
Newest Members: SanartU, HanukG, JESSE, 1heyman, Michaeldeme, REUNatasha
Moderators: Oakbear (886), Richard Ivey (6)
Administrators: Chris Carter (195)