Iceman | General Discussion | Forum
A
A
A

Topic RSS

Iceman

November 8, 2012
12:34 am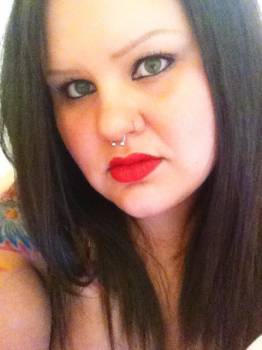 DutchessOfNill
Wenatchee, WA
Forum Posts: 85
Member Since:
August 10, 2011

Offline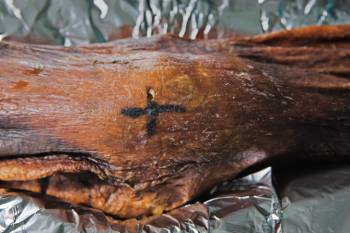 I saw this pic of a tattoo on the knee of the infamous Iceman discovered in the Otztal Alps in 1991.  It is absolutely amazing to me.  I don't know why but when I saw this photo I immediately wanted to cry at the thought that this may have been his own little testament to his own personal belief from thousands of years ago.
November 8, 2012
11:49 pm
KristenAtkinson0
South Korea
Forum Posts: 225
Member Since:
February 27, 2012

Offline

November 10, 2012
5:10 pm

SasQuatch9585
USA
Forum Posts: 271
Member Since:
July 12, 2011

Offline

Hard to say what it might mean.  It predates Christianity by about 3300 years, but there is a constellation in the sky that looks like a cross.  There could be any number of beliefs associated with this group of stars.
In some cultures tattoos are said to have protection power or healing properties.  Maybe he had a bad knee and this was a way of treating it.  I don't know much about the Iceman, but I know they've done just about everything they can to learn about this guy, including MRI, so someone probably knows whether this guy's knee was bad.
Just checked Wikipedia:
Ötzi had several carbon tattoos including groups of short, parallel, vertical lines to both sides of the lumbar spine, a cruciform mark behind the right knee, and various marks around both ankles. Radiological examination of his bones showed "age-conditioned or strain-induced degeneration" in these areas, including osteochondrosis and slight spondylosis in the lumbar spine and wear-and-tear degeneration in the knee and especially the ankle joints. It has been speculated that these tattoos may have been related to pain relief treatments similar to acupressure or acupuncture. If so, this is at least 2000 years before their previously known earliest use in China (c. 1000 BC).
Not completely conclusive, but if this was the full extent of his tattoos, and if he had nagging injuries in each of these areas, it seems likely that tattoos were used as some form of treatment in his culture, and nothing more.
Sometimes I wonder if I can say anything in less than a hundred words.
November 10, 2012
6:46 pm

Phoenix6435
San Antonio Texas
Forum Posts: 14
Member Since:
November 4, 2012

Offline
thats incredibly well preserved. It is equally incredible to me that despite thousands of years of practice western culture still sees tattooing as somewhat of a taboo. I raise a few eyebrows occasionally for my ink especially at work. There is always the fear that a change in management will suddenly create the situation of having to cover them all, although so far that hasn't happened. But thats another topic. Still seeing this picture does make me happy knowing that even before christianity came along man has been drawn to alter and beautify their skin.

November 14, 2012
5:36 pm
KristenAtkinson0
South Korea
Forum Posts: 225
Member Since:
February 27, 2012

Offline

I suppose the point is nobody knows for sure. While these marks appear to relate to acupuncture or physical treatment, i wonder what beliefs were held about that? What did he feel about the permanently marks, that stayed with him throughout life?
"The individual has always had to struggle to keep from being overwhelmed by the tribe. If you try it, you will be lonely often, and sometimes frightened. But no price is too high to pay for the privilege of owning yourself." - Nietzsche
November 19, 2012
10:09 am

SasQuatch9585
USA
Forum Posts: 271
Member Since:
July 12, 2011

Offline

December 3, 2012
9:51 pm
London Hernandez
Forum Posts: 19
Member Since:
January 7, 2011

Offline
December 7, 2012
9:56 am

SasQuatch9585
USA
Forum Posts: 271
Member Since:
July 12, 2011

Offline

Forum Timezone:
America/New_York
Most Users Ever Online: 116
Currently Online:
30 Guest(s)
Currently Browsing this Page:
1 Guest(s)
Top Posters:
gbalychik: 8195
vampyremage: 462
Sommersett: 296
SasQuatch9585: 271
Jamesryan: 227
Member Stats:
Guest Posters: 60
Members: 2539
Moderators: 2
Admins: 1
Forum Stats:
Groups: 2
Forums: 6
Topics: 8772
Posts: 12853
Newest Members: justbetter, SanartU, HanukG, JESSE, 1heyman, Michaeldeme
Moderators: Oakbear (886), Richard Ivey (6)
Administrators: Chris Carter (195)