I just want the same options as everyone else! | General Discussion | Forum
A
A
A


Topic RSS

I just want the same options as everyone else!

June 4, 2011
12:38 pm
bettyrage
Forum Posts: 21
Member Since:
January 10, 2011

Offline
Some of you know that I work for a large cell phone company. This company does not allow visable tattoos, which usually isn't a problem. I just wear long sleeves and that solves most of my problems. No big deal. Well, I'm almost 4 months pregnant and the joys of swollen feet have kicked in. I started wearing my ballet flats to work like I usually do in the summer. This has never been a problem before, even though I have a butterfly tattoo on the top of my right foot. I've been employed here for about 3.5 years and never once has my footwear been a problem. Yesterday, for whatever reason, it became a problem.
I was called into the office and informed by my boss that even though my shoes were dress code approved, since she could see my tattoo, I was not permitted to wear them.
Later, I pulled up several pictures of several different styles of shoes that would cover my tattoo, but she would not approve any of the shoes.
All I want is to be treated the same as everyone else. I want to wear the same comfortable shoes that any other employee can wear, ESPECIALLY because I'm pregnant and comfortable shoes are VERY important to me – especially when I'm forced to stand for a 10 hour shift (which happens several times a week).
Why is 1 little butterfly tattoo so wrong?
Any advice on what I should do? Anyone else dealing with the same thing?
My approach has always been to smile sweetly and compromise in these situations, although remind them of the policy should i not contravene it. People tend to avoid conflict and a compromise is often a good out for them. If there is a clear policy against it (even if it has been alright before, or the policy is ludicrous) i'd use the excuse to buy some nice comfy shoes!
If you don't want to, and have shoes which fit the policy and don't show the ink, but for some weird reason they object, i say bollocks to them, wear them. I wouldn't even get them cleared first.
I think i'd question the utility in taking things further, ie health or religion, unless it was very important to you or their request was very unreasonable (if others could show tattoos for example). Is it worth the stress, and frankly the chances are your manger will forget all ahbout it soon if it's left.
Oh and congratulations!

"The individual has always had to struggle to keep from being overwhelmed by the tribe. If you try it, you will be lonely often, and sometimes frightened. But no price is too high to pay for the privilege of owning yourself." - Nietzsche
June 8, 2011
2:35 pm
bettyrage
Forum Posts: 21
Member Since:
January 10, 2011

Offline
Thanks Oakbear. I'm not going into work with a team of lawyers and guns blazing or anything.  I'm just kind of tired of being treated so differently. I mean, I have tattoos. My skin has designs on it. So what?? I guess I just can't understand the logic.
I've compromised. I wear the dress shoes that I've always worn with pants and I have decided that it's just easier not to wear dresses to work, even though they are far more comfortable. Having a kid is all about sacrifice, and I guess I'm learning that early.
Thanks!
June 18, 2011
4:57 pm
devyne80
New York
Forum Posts: 6
Member Since:
January 7, 2011

Offline
I am with you 100%. A butterfly tattoo on your foot is simply minor. Also, since you are pregnant and your feet are swollen, from what I have been informed by my lawyer, allowances must be made for you. The only other thing I can think of if wear what you want, but when you get to work, put on socks to possibly cover it, or some make up. That way, you're following the dress code, but you can also be comfortable. BTW- Congrats on the pregnancy.
July 10, 2011
6:50 pm
faithlessfate
NYC
Forum Posts: 23
Member Since:
January 8, 2011

Offline
July 12, 2011
12:38 pm
bettyrage
Forum Posts: 21
Member Since:
January 10, 2011

Offline
I haven't sought any legal help or advice. Instead, I found a pair of shoes that are fashionable and comfortable and I can wear them with dresses. They make my ankles swell like crazy, but other than that, they do what I need them to do. It's still irritating to me that I had to spend $60 on shoes that I'm really not crazy about just so I can be comfortable at work, but it's more irritating to argue logic with a big company. Hell, I had to have my doctor fill out 5 pages of forms just to be allowed to sit down once in a while during my 10 hour shifts.
Maybe one day, tattoos and other modifications will be more accepted in the workplace. Until then, I'll be stuck wearing long sleeves in 90 degree weather and ugly shoes.
August 19, 2011
2:36 pm
bettyrage
Forum Posts: 21
Member Since:
January 10, 2011

Offline
Looks like my shoe purchase didn't matter. I got fired. I'm due to give birth on December 26th and would be taking the last 2 weeks of December off as well as the 4 months following the birth. Apparently it's easier to fire me and hire someone else who can work that time than go without a person in my position. They brought up a lot of things for why they fired me. They refused to give me my discharge papers listing WHY they fired me so it's been a little harder to make a case for the EEOC, but I'm still working on it. Some of the reasons that I remember are:
1. Saying to a coworker that my boobs hurt. (I'm pregnant and was asking
said coworker how long into her pregnancy her boobs hurt her so I can
know what to expect. Apparently it's wrong to confide in a friend while
on a lunch break. YES, I was on a lunch break when this happened.)
2. Saying that I got made fun of for having boobs as a kid. (This was
part of the conversation in reason number 1. Again, I was on a lunch
break and talking to a friend of mine.)
3. Disrespecting office supplies. (I put inanimate character stickers found here on my tape dispenser and stapler about a YEAR AGO! I guess it looks better to include that on my discharge paperwork.)
4. Telling my boss (you know, the one I can't trust and prefer not to
speak to at all) that a customer "has sand in her vagina." (Why would I
say this to my boss? Honestly. I asked for an investigation to be
conducted and since I was in the same room at the same time as my boss,
the investigation concluded that I MUST have done it!)
I believe that they just wanted to get rid of me for my pregnancy and so they don't have a girl with guages in her ears and a monroe working there anymore. (I still refuse to take out my monroe after being asked on several occasions. I got hired with it and have been allowed to wear it for years. Why should I take it out now?)
Oh well. I guess we'll see what the EEOC can do for me.
August 20, 2011
3:23 pm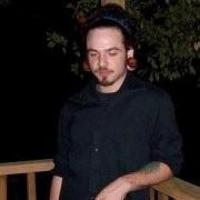 Juise37
Camden County, Georgia
Forum Posts: 15
Member Since:
May 12, 2011

Offline
after all that, i would definately seek legal advice. there are so many legal indiscrepancies that she has crossed. even if it doesn't have anything to do with the CoBM, i personally believe not hiring/ terminating employment over tattoos and piercings goes against our constitutional right of freedom of expression. and being that the company you worked for is not a private business, but publicly owned and operated (meaning that it has stocks traded on the market) your rights should be protected. on top of that being a member of the CoBM they are now also acting in a religiously intollerant way, which yet again is just my personal opinion and my interpretation of law, but i'm not expert.
but on top of that, being pregnant i'm pretty sure they HAVE to make certain accomidations for you to protect both your health and the health of yor baby. your boss didn't want to help with any accomidations when you came up to her and tried to find a medium between comfort and dress code. 
when you were on your lunch break, was it off the clock? because if you weren't on the clock and off company premises i'm pretty sure that can't be used against you either. maybe the laws are different where you are, but my parents are police in georgia, so i have a basic understanding of atleast some ga law
Juise Ma Fukka
Rise and Rise Again, Until Lambs Become Lions
I'm really sorry to hear about this bettyrage! 

I don't know the US legal system that well, but if it was the UK that's clearly illegal. I agree that you should definately seek legal advice. Are you a member of a union?
I really hope it works out for you. I'm a strong believer that things seem to happen for a reason though, so while you should certainly fight your corner, maybe this'll lead to something better…
"The individual has always had to struggle to keep from being overwhelmed by the tribe. If you try it, you will be lonely often, and sometimes frightened. But no price is too high to pay for the privilege of owning yourself." - Nietzsche
August 24, 2011
11:55 pm
bettyrage
Forum Posts: 21
Member Since:
January 10, 2011

Offline
There were many things that the company has done that can be taken to the EEOC or court. I am part of a union, but my union rep is 21 years old and soft spoken so he doesn't stand up for us at all. I was told in my discharge meeting that I cannot contest anything. My union rep was on the phone during the meeting and never said a word.
When I was on my lunch break, I was off the clock, but I was in the company break room. The only other person in the break room was the friend I was talking to. My boss was in her office, which is right off of the break room. I wasn't even talking loud. We were just having a conversation, so I assume that she was listening in without us realizing it.
I had 52 hours of vacation that I was saving to use closer to my delivery date. I was denied getting paid for those days because they filed my termination under COBC, and under those circumstances, I forfeight unused vacation pay. Before taxes, that's over $800 that I was cheated out of. So frustrating.
I've spoken with the EEOC and was informed that I definitely DO have a strong case against AT&T. I'm having a hard time getting the termination paperwork from the company though. I've contacted my union rep, but I haven't heard anything back. Again, frustrating.
I'll keep you updated.
Good luck.
I'm not sure who the EEOC are, but it sounds like you have someone on side at least.
If your union rep is no use, speak to the branch manager. Their job is to help you, and it's a shame if they are not doing a good job, but you still have a right to representatation. If you explain to someone who knows what they're doing, hopefully they'll help you put a case together.
"The individual has always had to struggle to keep from being overwhelmed by the tribe. If you try it, you will be lonely often, and sometimes frightened. But no price is too high to pay for the privilege of owning yourself." - Nietzsche
Forum Timezone:
America/New_York
Most Users Ever Online: 116
Currently Online:
21 Guest(s)
Currently Browsing this Page:
1 Guest(s)
Top Posters:
gbalychik: 8195
vampyremage: 462
Sommersett: 296
SasQuatch9585: 271
Jamesryan: 227
Member Stats:
Guest Posters: 60
Members: 2537
Moderators: 2
Admins: 1
Forum Stats:
Groups: 2
Forums: 6
Topics: 8772
Posts: 12853
Newest Members: HanukG, JESSE, 1heyman, Michaeldeme, REUNatasha, o_dogg
Moderators: Oakbear (886), Richard Ivey (6)
Administrators: Chris Carter (195)