Human rights petition? | General Discussion | Forum
A
A
A


Topic RSS

Related Topics

Human rights petition?

February 21, 2012
1:21 pm

Chris Carter
Pennsylvania
Forum Posts: 195
Member Since:
February 3, 2008

Offline
If you go to Twitter and search for 'body modification', you are going to find a slew of tweets asking you to sign a petition to include body modification in Equal Opportunity Employment. Currently, the EEOC prohibits discrimination based on a person's race, color, religion, sex (including pregnancy), national origin, age (40 or older), disability or genetic information. You can read more about the specifics on the EEOC's website. Obviously, body modification is not listed. Do you think it should be? Why or why not?
The petition in question reads, "..we believe that people who choose to express themselves in the way they best see fit will continue to receive discrimination when trying to get a respectable job. Body modification is as much a choice as religion, which is included in equal opportunity employment. Make Equal Opportunity equal!" As of this post, just shy of 40,000 people have added their name to the petition.
I'll hold my opinion until a few others have jumped in.
Here's a link to the petition in question: http://www.change.org/petition…..employment
Church of Body Modification, President
February 21, 2012
6:54 pm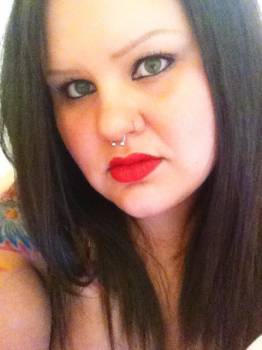 DutchessOfNill
Wenatchee, WA
Forum Posts: 85
Member Since:
August 10, 2011

Offline
I have signed the petition and have actually posted a link to my FB page this morning when I stumbled across it in hopes that it would to encourage others to sign it also before I read this thread.  How convenient 

I think it is important for discrimination to stop in the workforce (not just with body mod, but I'll stick to the topic 

), and the best way to do so, in my opinion is by encouraging the inclusion of discrimination of body modification (and physical appearance in general) to the current list of non-legal reasons not to hire a potential employee.  I think it's important not just for the individual but also for the greater benefit of the body mod community and the sometimes negative perception we get because of our mods. 
I think most of us have been on the receiving end of discrimination for our physical appearance at one time or another. I know that I have been 'warned' by some less-liberal thinking individuals at times in the past that I would never have a 'respectable' job or that I could never be taken seriously because of how I look, but the fact of the matter is that they think that way, not necessarily because of ignorance (in some cases), but because it is often true.  It's ok not to hire people because of their tattoos, piercings, ext. no matter how qualified the individual is, and pretty much everyone knows it. 
Personally, I know that if I walk into an interview without my arms and chest covered and my facial piercings in, I will not be hired.  Period.  It's not because of my credentials, or because I'm not qualified, it's because I work in a field where people are not typically open-minded about physical appearance.  I cater to a wide range of patients that sometimes includes people who associate modification with delinquency or lack of education.  Most clinical settings frown upon 'alternative' appearances.  I don't blame them, I was warned of it while I was still in college, and I understand.  I feel, however, that if people were allowed to see how many people really are modified and working 'respectable' jobs, and contributing to the goodness of humanity without being forced to hide it by more easily obtaining employment and (hopefully) not being forced to remove jewelry before work and cover themselves up beyond the standard work attire (I have to wear long sleeve shirts below my scrubs at all times.), that it would eventually chip away at the negative preconceptions that society has placed in the past.
I know I'm a bit of an optimist, and maybe even a little silly for thinking it could happen so easily, but I really feel that if this petition were taken seriously and entered into legislation, it could be the start of societal acceptance of modified individuals by allowing more people to see how un-delenquent-like we really are.
Sorry my post was so long, BTW

I would love to live in a place in which one's body modifications didn't impact one's ability to be hired at a particular job.  To an extent, I understand the reasoning when it comes to those jobs that have close face to face interaction with the public, especially the conservative public.  However, body modification discrimination is incredibly prevalent even when we're talking about jobs that require little to no direct interaction with the public.
I work in a call center which has no face to face interaction with customers at all.  I am fortunate in that my particular call center is incredibly open about my modifications, as they really do have no impact upon how I do my job.  As long as I can talk clearly and do my job well, there are no issues.  However, there are call centers around my city that have rather strict dress codes that include such things as no visible piercings or tattoos.  It doesn't make any sense at all to discriminate in such a fashion when said modifications have 0 impact upon one's ability to do one's job.
February 24, 2012
5:03 pm

Chris Carter
Pennsylvania
Forum Posts: 195
Member Since:
February 3, 2008

Offline
When I first noticed the petition, two days ago, it had just shy of 40,000 signatures; today is has over 52,000.
While I personally can understand and empathize with the people who signed this petition, I feel that they are wasting their time. Simply put, the petition itself is poorly worded, it doesn't say who the signatures will be sent to, and it doesn't make a strong argument as to why body modification should be included in the EEOC's guidelines.
One person left a comment, which over a dozen people "liked", and wrote, "I have my ear lobess stretched and tattoos all over. We're good people ever though were so called (freaks) on the outside.. I hope this petition will pass and I can actually be a free citizen and be able to look the way I want and have a normal job to get by in life. [sic]" I don't mean to pick on this person but it seems they don't know that this petition has nothing to do with actually influencing a change in law. And perhaps their reason for not securing a "normal job" has nothing to do with body modification at all. While I don't feel an employer should be able to not hire, or fire, someone solely based on visible body modification, I also feel it's up to the individual to create themselves as the best candidate for the job. I believe if an individual is the best applicant for the job (best education, best experience, best skills, etc), then visible body modification will not be an issue.
In short, if you have visible body modification and you are worried about being hired because of it, be less concerned about your mods and focus more on your attributes that will set you apart and win you the job.
If you want to include body modification in equal opportunity practices, would you also include it in affirmative action?
Church of Body Modification, President
February 24, 2012
7:07 pm

Cali Inked
Forum Posts: 3
Member Since:
February 10, 2012

Offline
This would be absolutely incredible if body modifications were no longer something to be judged negatively on—and would open up so many opportunities to people.
Prospective employers need not concern themselves with what people look like, and instead, focus on the education, experience and good things that a new employee can bring to the table.
For those of us that modify for spiritual/religious reasons—we are protected.
However, there is always a whole slew of reasons that the boss will give and there really is no way of proving otherwise. Unless you are prepared for such a confrontation and are able to record particular conversations. That has personally come in handy for me…..
Why should a small piece of metal in my nose be seen as having anything to do with wether or not I know how to run an office, fax papers or cook a meal?
Does having ink under layers of my skin mean that I am illiterate or incapable to making rational decisions?
Sorry to say it Mr or Miss Boss—I am probably more reliable, more honest, just as educated if not more so and a damn hard worker—-more so than some people who look "normal" without piercings, tattoos and other work.
My signature will be on that petition!
Silence so loud it hurts my soul...
February 27, 2012
6:39 pm

Princess_Squee
While I agree that it would be wonderful to walk into a building and not have twelve people notice the tattoos/piercings and instantly assume I'm there to steal something, kill someone, or abduct and molest their children, I don't think the way to avoid that way of thinking is through laws and guidelines.  We've learned throughout history that just because a law or a policy is passed, doesn't mean that people are going to agree with it, and where there is a policy that people disagree with, there is unrest and confrontation.
I agree that people should not be able to discriminate against us just because we have tattoos/piercings/modifications, and that it shouldn't effect whether or not we are perceived as qualified for a job. 
I agree with Chris, though, that the petition itself is somewhat poorly-written, and poorly-worded, not to mention it seems fairly dead ended.  I think the best way to get people to stop discriminating against those of us who are bodily-modified is to act otherwise like an intelligent, upstanding citizen and prove them wrong.  Be good people, be hard-working people, and show everyone that just because you have extra holes and added decorations doesn't mean that you are less.
Acceptance never happened because a law told people that they had to.  Acceptance happens with time and hard work.  A law or policy or guideline to force people to accept something that makes them uncomfortable is not the way to accomplish anything.
Forum Timezone:
America/New_York
Most Users Ever Online: 116
Currently Online:
31 Guest(s)
Currently Browsing this Page:
1 Guest(s)
Top Posters:
gbalychik: 8195
vampyremage: 462
Sommersett: 296
SasQuatch9585: 271
Jamesryan: 227
Member Stats:
Guest Posters: 60
Members: 2536
Moderators: 2
Admins: 1
Forum Stats:
Groups: 2
Forums: 6
Topics: 8772
Posts: 12853
Newest Members: JESSE, 1heyman, Michaeldeme, REUNatasha, o_dogg, Dr.Squid
Moderators: Oakbear (886), Richard Ivey (6)
Administrators: Chris Carter (195)