Hip- bars or dermals | General Discussion | Forum
A
A
A


Topic RSS

Hip- bars or dermals

December 19, 2012
3:49 pm

KendrahLi
Los Angeles, CA -818
Forum Posts: 86
Member Since:
September 9, 2012

Offline
The gf has a question about hip piercings. She's had them done before with bars but they rejected. https://www.dropbox.com/s/w1i10kojrhvtde5/IMG_9945.jpg
She wants to get them done again, but is debating on to get the bars again or dermals. She's curious which of the two would be better for care, pain and won't reject as quickly.
-= www.khaotyk-artwerx.com =- Ex Ignorantia Ad Sapientiam; E Luce Ad Tenebras
December 19, 2012
4:05 pm

strommer
Portland,OR
Forum Posts: 212
Member Since:
October 3, 2011

Offline

i had bars on mine and they rejected that doesn't mean that bars arent the way to go if she was having issues with the bars dermals might be a good alternative i know with my madison it rejected 3 times before i put a dermal in it and havent had an issue since but both dermals and surface bars both run the risk of rejection and should be taken care of very well to prevent any issues i think my hip rejected mostly cause my GF likes to put her legs over me when we sleep and it kept getting tugged on im gonna get it done again in the future but ill take precautions like bandages on it while i sleep to prevent the same issue
December 19, 2012
4:31 pm

emacfaline
Central PA
Forum Posts: 12
Member Since:
December 19, 2012

Offline

December 19, 2012
7:12 pm

strommer
Portland,OR
Forum Posts: 212
Member Since:
October 3, 2011

Offline

i have both dermals and surface bars i can go either way on them theres some spots on the body that each work well on and they both have a equal chance for rejection dermals you can get an odd number of them witch i like and sampa von cyborgs new design for the dermals looks like it might work a bit better
December 20, 2012
1:47 am
KristenAtkinson0
South Korea
Forum Posts: 225
Member Since:
February 27, 2012

Offline

December 20, 2012
10:59 am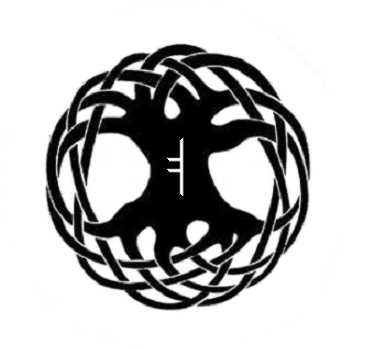 Oakbear
UK
Forum Posts: 886
Member Since:
January 7, 2011

Offline

Hip piercings aren't for everyone in terms of anatomy and lifestyle, certainly longer term.
Either surface or microdermals have their merits, but it really depends on placement. There is a quite a bit of variance in tissue in that area. A good piercer is really best to talk to, as they can assess the area and placement.
As a general rule though, i think microdermals are more likely to settle quickly, and cause less issue when they do reject.
"The individual has always had to struggle to keep from being overwhelmed by the tribe. If you try it, you will be lonely often, and sometimes frightened. But no price is too high to pay for the privilege of owning yourself." - Nietzsche
December 20, 2012
12:39 pm

Sommersett
Forum Posts: 296
Member Since:
May 24, 2012

Offline
Maybe a different mod would be more suited for that area. Some kind of combo scarification and tattoo would be unique and offer many options. Otherwise, maybe just some play piercings for temporary adornment would soothe the urge.
Everyone has something to say about the Mona Lisa until you're standing in front of it speechless.
December 20, 2012
3:00 pm

piercerguy
Canada
Forum Posts: 7
Member Since:
January 11, 2011

Offline

In my opinion, surface bars are a more viable option for that area. However, as was stated previously, clothing choices, lifestyle, aftercare and of course they quality of the surface bars has quite a bit to do with the success or failure rate of piercing in that area. I've personally done many many surface piercings in that area and the majority of my clients are still rocking them years later. With a great piercer and good jewelry, the success rate is far higher than an ok piercer with so so jewelry. The same goes for surface anchors. The advantage of surface bars over anchors is that the length of the bar under the skin provides a far more stable base if the area does happen to get traumatized, where as a surface anchor will more often than not start to reject or become problematic when traumatized.
In regards to different ends, with good jewelry, the ends for both a surface anchor and surface bar can be interchangable, the majority of manufacturers of quality body jewelry use the same threading, so finding ends for the jewelry shouldn't be much of an issue.
December 25, 2012
6:17 am

strommer
Portland,OR
Forum Posts: 212
Member Since:
October 3, 2011

Offline

December 26, 2012
5:41 am

link9454
Colorado
Forum Posts: 38
Member Since:
December 20, 2012

Offline
My money is on bars. Not for any particular reason other then they are more widely used, and jewelry is more widely available. Also, I recommend using a different metal. High quality gold (if you can find it) is usually a good choice for people who reject often.
While I don't have any surface anchors, I've heard from others they hurt more. I don't know much about their care except that it is mostly similar to that for a normal piercing, except you wear a bandage over it for quite some time so it doesn't get pulled out. In the hip area, I get the feeling pants may tug on them quite often, like when you sit in a car for example.
Forward though the dark uncertain, Or back though the thorns with your bare flesh, It is your choice how to live, between the truth and the lie.
Forum Timezone:
America/New_York
Most Users Ever Online: 116
Currently Online:
29 Guest(s)
Currently Browsing this Page:
1 Guest(s)
Top Posters:
gbalychik: 8195
vampyremage: 462
Sommersett: 296
SasQuatch9585: 271
Jamesryan: 227
Member Stats:
Guest Posters: 60
Members: 2539
Moderators: 2
Admins: 1
Forum Stats:
Groups: 2
Forums: 6
Topics: 8772
Posts: 12853
Newest Members: justbetter, SanartU, HanukG, JESSE, 1heyman, Michaeldeme
Moderators: Oakbear (886), Richard Ivey (6)
Administrators: Chris Carter (195)