Gorilla body suspension. Opinion? | General Discussion | Forum
A
A
A


Topic RSS

Related Topics

Gorilla body suspension. Opinion?

November 16, 2011
11:40 am

Chris Carter
Pennsylvania
Forum Posts: 195
Member Since:
February 3, 2008

Offline
What does everyone think about gorilla body suspensions? No, not suspending gorillas. A gorilla suspension would be a suspension done in public and unannounced, preferably in an area where a large audience would be. Gorilla suspensions would fall under the category of performance or artistic suspensions. Do you think this type of public suspension helps or hinders the body modification community? In what ways?
Church of Body Modification, President
November 16, 2011
12:54 pm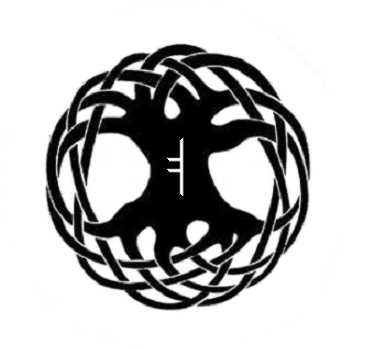 Oakbear
UK
Forum Posts: 886
Member Since:
January 7, 2011

Offline

Artistically i love some of the guerilla suspensions i've seen, but i am very wary of those who just intend to shock or break the law. I understand the thrill of this, but i can see it bringing some negative publicity at some point. Lets face it, the community doesn't need any more. Challenge and educate sure, but there's ways and means. Challenging homophobia by having gay sex in public is unlikely to help.
I have a few suspension in public places planned myself for next summer, but it's about access and doing something important without causing a stir for me, not involving those who have not consented to view this if you can help it. Otherwise we run the risk of attention seeking or picking a fight.
"The individual has always had to struggle to keep from being overwhelmed by the tribe. If you try it, you will be lonely often, and sometimes frightened. But no price is too high to pay for the privilege of owning yourself." - Nietzsche
November 22, 2011
7:13 pm

Ascetic Athlete
Forum Posts: 71
Member Since:
October 2, 2011

Offline

In my opinion this is more detrimental to the community than beneficial. Im all about public suspension but believe that unless there is information readily available to all on-lookers that it hurts the image of our community.
"Body modifications say a lot about ourselves, it says even more about those who surround us"
Forum Timezone:
America/New_York
Most Users Ever Online: 116
Currently Online:
25 Guest(s)
Currently Browsing this Page:
1 Guest(s)
Top Posters:
gbalychik: 8195
vampyremage: 462
Sommersett: 296
SasQuatch9585: 271
Jamesryan: 227
Member Stats:
Guest Posters: 60
Members: 2538
Moderators: 2
Admins: 1
Forum Stats:
Groups: 2
Forums: 6
Topics: 8772
Posts: 12853
Newest Members: SanartU, HanukG, JESSE, 1heyman, Michaeldeme, REUNatasha
Moderators: Oakbear (886), Richard Ivey (6)
Administrators: Chris Carter (195)