Discrimination at Work, A positive experience | General Discussion | Forum
A
A
A


Topic RSS

Discrimination at Work, A positive experience

February 1, 2011
2:28 am
The Pagan Buddhist
Highland, IL
Forum Posts: 13
Member Since:
January 13, 2011

Offline
Hello guys, I wanted to drop in and let
everyone know about a somewhat positive experience I am having after
facing discrimination at the work place.
To make the story short, After almost
two years at my work place the GM came to me and gave me the
ultimatum of keep my job or keep my modifications. The primary mod
they had an issues with was the bullring and large earrings. I
offered a fair compromise and was shot down.
When hired they were informed that the
modifications where part of my religious and spiritual beliefs and
life style and would not be removed. They never asked me to remove
them but I always inform my potential employers up front. They were
fine with it and hired me regardless.
After the encounter and my offering of
a compromise I chose my beliefs over my job. I filed for
unemployment as I was under the impression that I was fired and it
was directly related to the mods. They of course fought it and I won
as it was an unwilling termination.
They took it a step further and took it
to the level of a referee. At this point they attempted to offer my
Facebook page and a random online churches reference to prove my
piercings where not part of my beliefs if I truly am Wiccan as I
claimed on Facebook.
Once again the state sided with me
stating, I was not fired I voluntarily quit but had good reason too
as I was being forced to change something that is of a religious
nature and the company is at fault for discrimination.
I feel that this is a great win for
anyone who practices any alternative faith and proves you should
always stand up for your rights. No one has the right to put you
down and force you to conform to what they think is right and proper.
February 6, 2011
7:50 pm

pyroimp9
Lincoln, NE
Forum Posts: 4
Member Since:
January 7, 2011

Offline

February 7, 2011
2:52 pm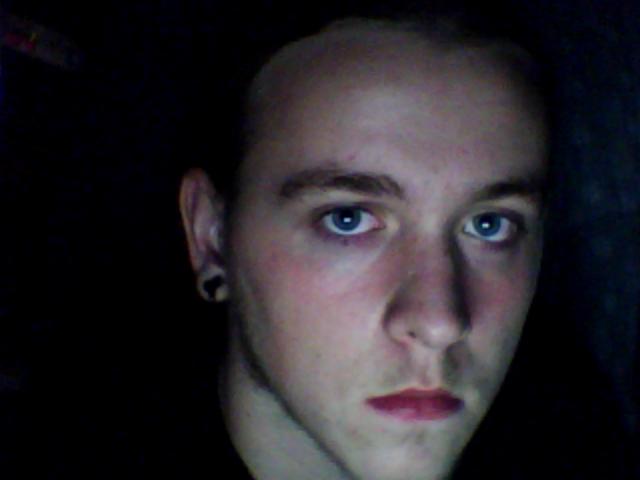 Necro
New Orleans, Louisiana
Forum Posts: 13
Member Since:
February 7, 2011

Offline

February 7, 2011
2:54 pm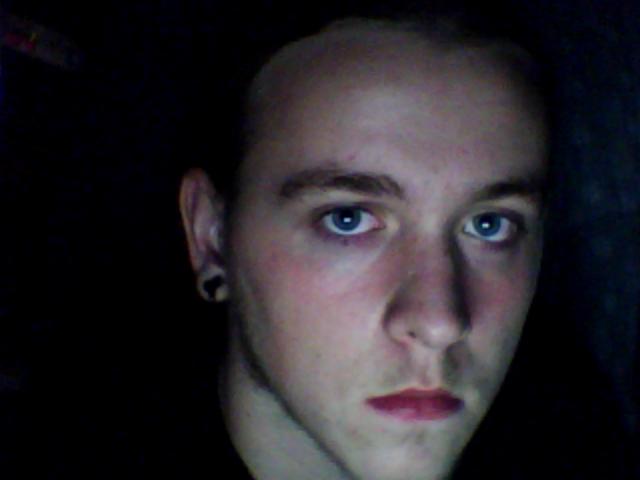 Necro
New Orleans, Louisiana
Forum Posts: 13
Member Since:
February 7, 2011

Offline

The GM, if he was christian, i can tell you why he didnt like it either. Most christians are so damn narrow minded that they can't accept the fact or idea that there just might be another god or form of spiritualization.
The woes and sorrow that this world causes isn't worth the pain of living, of suffering through. The torture, oh the torture, this hell lives within me. The voices of the demons are the forces that torture me.
July 27, 2011
6:25 pm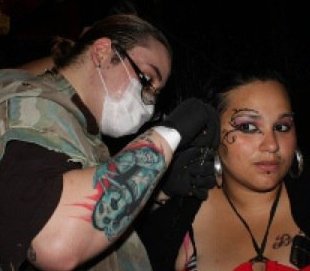 Vamp
nyc
Forum Posts: 17
Member Since:
January 7, 2011

Offline
This reminds me of that little girl who got in trouble at school for a nostril ring.I was watching this youtube clip and I forgot the name of this old man talking but he was complaining and acting like it was the end of the world that she was allowed to keep her piercing in.He went as far as calling the IRS and leaving them a message to find out if the CoBM pay taxes cause apparently its not a real religion unless the IRS doesnt make you pay taxes like they do with christian and catholic churches lmao.
"the mind is a place of its own and in itself can make a heaven of hell and so forth…"
Somehow i missed this post, but congrats sir! Great news.
May i suggest you pass case details/specifics on to the COBM board for future reference and possible precedent?
"The individual has always had to struggle to keep from being overwhelmed by the tribe. If you try it, you will be lonely often, and sometimes frightened. But no price is too high to pay for the privilege of owning yourself." - Nietzsche
September 9, 2011
12:59 am
Leanz55
los angles
Forum Posts: 5
Member Since:
August 27, 2011

Offline
Wow thats really great!!
I never knew that you could actully fight it! Im really new to this orginization but I a few very visibal mods and ive quit more than a few  jobs over it. Its really good to hear that it is something that can be fought! Hopefully in the future we can as a society get to the point were employers cant discriminate on the basis of body modification. 
Glad you won
Forum Timezone:
America/New_York
Most Users Ever Online: 116
Currently Online:
23 Guest(s)
Currently Browsing this Page:
1 Guest(s)
Top Posters:
gbalychik: 8195
vampyremage: 462
Sommersett: 296
SasQuatch9585: 271
Jamesryan: 227
Member Stats:
Guest Posters: 60
Members: 2538
Moderators: 2
Admins: 1
Forum Stats:
Groups: 2
Forums: 6
Topics: 8772
Posts: 12853
Newest Members: SanartU, HanukG, JESSE, 1heyman, Michaeldeme, REUNatasha
Moderators: Oakbear (886), Richard Ivey (6)
Administrators: Chris Carter (195)