Body mods and having kids | General Discussion | Forum
A
A
A


Topic RSS

Body mods and having kids

September 20, 2012
4:06 pm

erik1323
lowell,MA
Forum Posts: 2
Member Since:
March 22, 2011

Offline

September 20, 2012
9:32 pm

Sommersett
Forum Posts: 296
Member Since:
May 24, 2012

Offline
I am a Mom with 1 inch lobes, various other piercings, visible ink and brands, and I shave my head.  I have 2 kids (3 and 4 years old) I birthed non-medicated (in a hospital) and 1 12 year old girl who is a family foster.  People look at me everywhere I go, but I only really notice people groovin' on our vibe.  I guess they are having some kind of personal problem if they look at me with negativity.  I tend to be pretty silly, so it's hard to be real grumpy around me.  I am VERY SKILLED at the art of TICKLE-FU!!!!
Is your child well behaved? 
Is your child puking up green pea soup with a spinning head?
Where are you when it happens?
A few people in the Church who actively write on the forum have kids, but not very many. 
Everyone has something to say about the Mona Lisa until you're standing in front of it speechless.
September 20, 2012
9:34 pm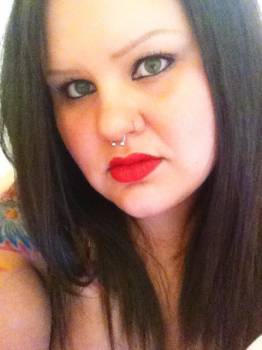 DutchessOfNill
Wenatchee, WA
Forum Posts: 85
Member Since:
August 10, 2011

Offline
I am a mommy with a couple of visible facial piercings and a few large visible tattoos (I try to keep them hidden though) and I get that a lot living in the area I currently reside in.  I live in a very conservative small town where body modification is still an anomaly to most people.  I walk my children to and from school every day, I participate in my local PTO, I do what most parents do, I just look more colorful doing it.  Other parents rarely speak to me, but it doesn't bother me.  The few who do usually ask questions that that are old and tired (Did that hurt?  Why would you do that?  How do you blow your nose with that many rings in there?) but I answer politely.  For the most part, I ignore it.  On the few occasions that it does get to me, I remind myself that ignorance can be altered so I have to remain kind to those people who judge my appearance, because it may be an opportunity to change their perspective for the better.
September 20, 2012
10:08 pm

Sommersett
Forum Posts: 296
Member Since:
May 24, 2012

Offline
My husband just informed me that people do look at me with disdain and negativity.  He tells me I am in the "Bible Belt" so it's all "god vs devil" plus I'm in a conservative state. 
I have never let it get to me.  I just keep on being what I think is pretty awesome, even if it is not popular belief.  I am not afraid to alter my reputation by showing the world what a loving parent looks like.
Everyone has something to say about the Mona Lisa until you're standing in front of it speechless.
September 21, 2012
5:17 pm

ChrisBigunDouglass
Corpus Christi TX
Forum Posts: 12
Member Since:
September 16, 2012

Offline
Having children is new to me so its all new experiences. I have a 9 year old step son named Anthony I love that little guy to death. Weve been hanging out for a couple of years now. Last school year I tried to participate in school activities with him. Unfortunatly my apperance caused alot of distraction and I saw the disapproving looks from teachers and other parents. Ive had to not be involved in school activities to hopefully keep my son from being picked on because of my tattoos. I know alot of the kids just thought it was the coolest thing, but the teachers and parents didnot. I love my step son and wish I could be a part of that part of his life. When its just how people see me I have no problem getting right back in their face, but when my child is being judged because of my tattoos its a whole new ball game. I would love to just tear them up, but I cant This is my fight for freedom and my right to look however I want. It is not his fight.
September 22, 2012
10:27 am

erik1323
lowell,MA
Forum Posts: 2
Member Since:
March 22, 2011

Offline

thanks for the input guys! but yeah its almost every where we go together, maybe im just too observant? she is very well behaved though its mostly looks like "why is that guy anywhere near a child?" then again it could be location, i live in a town with a ton of extremely conservative people, with very few exceptions, an then there me and my wife, me having 2 and 1/2 inch ears, a 5/8ths labret, and half inch septum, and my wife with 1 and 3/4 ears cheek piercings and a septum ring, we tend to stick out a bit in this community lol
September 22, 2012
12:58 pm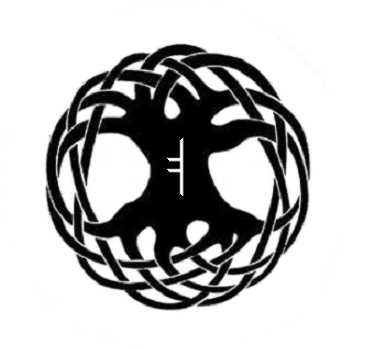 Oakbear
UK
Forum Posts: 886
Member Since:
January 7, 2011

Offline

I haven't got kids, but i spend a fair amount of time with my nephew and niece.
It must be really tough if you feel your kids get effected by your modifications. The nice thing is that they love you just as you are, and the mods don't come into it. To my mind if they're accepting of me, stuff anyone who doesn't. You know if you're a good parent, as do your children. It shouldn't matter if others make poor judgements.
I get some funny looks if i'm out with my niece and nephew, but i use it as a chance to show what a good parental figure i am. People can melt when they see nicely behaved children in public, and sometimes only see me second.
"The individual has always had to struggle to keep from being overwhelmed by the tribe. If you try it, you will be lonely often, and sometimes frightened. But no price is too high to pay for the privilege of owning yourself." - Nietzsche
September 24, 2012
2:43 am

amber visions
reno, nv
Forum Posts: 51
Member Since:
March 2, 2011

Offline

I think the worse reaction we get when were out and about, is when my husband (fully sleeved, chest piece, big beard) "eats" my daughters stomach to make her laugh… people look at us as if we were cannibals ahahahaah… oh well.. i like to think we're going to be raising a more open generation and that hopefully our kids wont have to face as much discrimination in their future as we have.
September 24, 2012
6:42 am

LucyFurr
Forum Posts: 4
Member Since:
August 17, 2012

Offline
Im a modded mommy and it can create new challenges all the time. Partly it depends on your community, and how they recieve you. Where im at its very unheard of to be modded. Theres some older guys here with a few tats but thats about it. So that being said, i have a 7 year old daughter and im 7 months prego expecting number two. People do look at us strangely but i guess im just so used to it that i really barely notice anymore. I really dont care either. But, where it gets tricky is my daughters social relationships. Ive found that other moms judgements of me prevents my girl from having play dates or developing friendships outside of school. She doesnt understand it yet but as a parent it makes you feel pretty shitty. Theres other little issues that come up from being a modded parent butth only one that bothers me is how it affects my daughter. Granted i dont want her hanging around with such judgemental people, its nots the kids fault that their parents are like that.
And i wont even get started on the comments i get in public hahaha. But my girl loves me no matter what all the rude strangers think.

Forum Timezone:
America/New_York
Most Users Ever Online: 116
Currently Online:
31 Guest(s)
Currently Browsing this Page:
1 Guest(s)
Top Posters:
gbalychik: 8195
vampyremage: 462
Sommersett: 296
SasQuatch9585: 271
Jamesryan: 227
Member Stats:
Guest Posters: 60
Members: 2539
Moderators: 2
Admins: 1
Forum Stats:
Groups: 2
Forums: 6
Topics: 8772
Posts: 12853
Newest Members: justbetter, SanartU, HanukG, JESSE, 1heyman, Michaeldeme
Moderators: Oakbear (886), Richard Ivey (6)
Administrators: Chris Carter (195)