When Not Modifing, What Are You Doing? | General Discussion | Forum
A
A
A


Topic RSS

Related Topics

When Not Modifing, What Are You Doing?

October 5, 2011
1:45 am

astral_phoenix
Bel Air, Maryland
Forum Posts: 63
Member Since:
October 3, 2011

Offline

So this is my ice breaker, (and not just because I can't sleep) what dose everyone do when they aren't busy modifing their beautiful bodies?
I am a painter and writer. I also meditate and work full time. Something that at the moment is throwin my sleep all out of wack.
"People living deeply have no fear of death." – Anais Nin
My hobbies include pen and paper and (soon to be again) live action roleplaying.  I am also a huge heavy metal fan and go to quite a lot of shows when I'm able to afford it.  When I'm not doing any of those things, my computer is pretty much where I live.  As far as jobs go, I work in a cal center, which is rather nice considering how accepting it is of my desire to modify my body.
October 5, 2011
3:59 am

astral_phoenix
Bel Air, Maryland
Forum Posts: 63
Member Since:
October 3, 2011

Offline

Work takes up a lot of time (i'm a mental health nurse), but other than that i'm a woodturner, keep bees, play bass and garden on my allotment. I also have plenty of animals and a wife at home keeping me busy!
"The individual has always had to struggle to keep from being overwhelmed by the tribe. If you try it, you will be lonely often, and sometimes frightened. But no price is too high to pay for the privilege of owning yourself." - Nietzsche
October 5, 2011
10:22 pm

kreniac1968
danville,alabama
Forum Posts: 14
Member Since:
May 2, 2011

Offline
i work full time in a thrift store which is pretty good about my mods. i do have 2 new ones…. a smiley and a lower freneleum(sp?) under the tongue.love em both.im  a single mom  with kids who are a riot, avid reader, love concerts when i can go , and im getting into modeling.also have a 5 mos old great pyrenees/lab-husky mix puppy who keeps all of us busy.
October 6, 2011
8:26 pm

Breanne Redin
Bath, Maine
Forum Posts: 37
Member Since:
March 3, 2011

Offline
I'm in retail, which means all my mods must be subtle or hidden
But I love it – I sell fashion sunglasses, so it's not like "normal" retail. We make comission, too. On the side I am a photographer – I do family/children portraits mostly, but have a couple weddings in 2012.
In my spare time I love to play with or give attention to my pets. I ADORE my animals – currently it's just the cats, but I've had all sorts of critters. I adore them all and only keep as many as I can thoroughly spoil at one time ;D
Beyond that, like hobbies, I love writing (Anyone else doing NaNoWriMo? Countdown begins..!) arts and crafts of all sorts, and even some video games.
I also have a fiance who I often like to sit around watching TV shows with. He's a "scy-fy" (sci-fi channel) junky, and though I'm not normally a TV person, when it's watching sci fi with him, it's good fun.
December 26, 2011
1:56 am

TattooedLavina
Long Beach
Forum Posts: 2
Member Since:
October 25, 2011

Offline

December 27, 2011
7:08 pm

thishme
Clarksville, Tn
Forum Posts: 14
Member Since:
June 17, 2011

Offline
July 11, 2012
8:56 pm

ColaChampagne
Forum Posts: 40
Member Since:
July 7, 2012

Offline
Most of my time is spent alone.
I'm either looking for a job, applying to a job, waiting for a call back from the job I applied to.
Recently I have gone to different dunkin donuts throughout my city to try out their iced coffee and their oreo donuts. Or I'm on facebook, twitter, and other sites I like to frequent.
I work out occasionally, like I should have worked out today, but I spent my time applying to jobs.
Cooking, sometimes cleaning, maybe watch tv.
It's a lonely life indeed.
We are all born a blank canvas, physically and mentally, It is up to us to decorate our mind and body.
July 12, 2012
3:10 am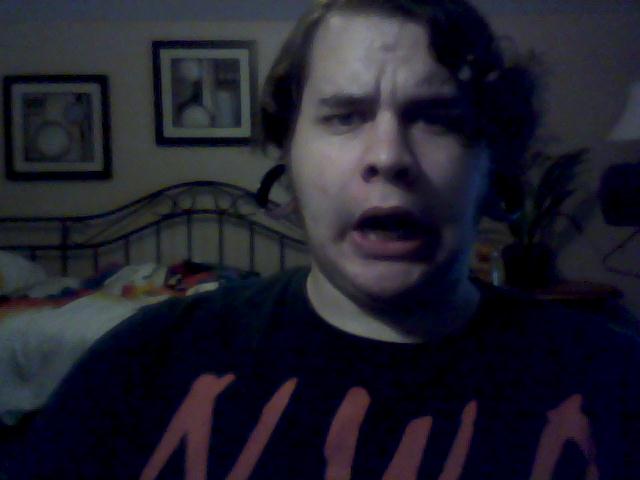 ZachGajda
Houston, TX and Wausau, WI
Forum Posts: 1
Member Since:
July 12, 2012

Offline
When I'm not modifying, I usually spend my time messing around with guitar and trying to learn new techniques. I also spend my time reading, mostly about Historical subjects, because when I graduate I intend to go to school for a history degree and a teaching degree because I love learning, and I love telling people stories. And I believe that if kids are taught right, they'll know how to lead their lives more efficiently and happy. Plus if I'm a teacher, being someone who has a modified body, I can hopefully teach them to be more open and accepting of people who might be different from them.
July 28, 2012
3:11 pm
KristenAtkinson0
South Korea
Forum Posts: 225
Member Since:
February 27, 2012

Offline

August 3, 2012
12:18 am

ColaChampagne
Forum Posts: 40
Member Since:
July 7, 2012

Offline
Update: Now when I'm not modding, I am working my ass off trying to get people to schedule appointments to see if they want to have solar panels added on their roofs. Much tougher than it sounds. Non-stop walking for 5 hours, trying to get people who obviously never learned how to listen, to understand what a great opportunity scheduling a free appointment would be for them. Pretty hard but i love it and I wouldn't want anything else as a job.
But I will be modding again in exactly 2 days: lip piercing here I come!!!! xD
I'm so excited, I just hope my boss doesn't hate it because one of my co-workers has to remove his eyebrow ring before we head out. Oh well, I'm still doing it, because honestly I don;t think anything can stop me atm.
Oh this is why I haven't been active on the forums lately. It takes me an hour to get to work, and I leave at 7, and depending on the buses and trains, I won't reach home till almost 9, where my parent await me, with more work to do… but I'm losing weight! xP
We are all born a blank canvas, physically and mentally, It is up to us to decorate our mind and body.
August 3, 2012
8:03 am

Sommersett
Forum Posts: 296
Member Since:
May 24, 2012

Offline
August 13, 2012
11:08 am

SasQuatch9585
USA
Forum Posts: 271
Member Since:
July 12, 2011

Offline

I'm a bit of a writer.  I've got a big story in my head, but I can't seem to get it down on paper. I either don't focus on it, or I'm stumped on how to proceed.  I think it'll be a good novel when I finally get it all out there.
I'm an artist of many kinds.  I draw on paper with pencil, I paint, I draw on my computer with a pen tablet, I turn and carve wood, I play guitar, hand drums, and sing.  I practice martial arts as well, though not as often as I should.
I meditate when I can, but things haven't been conducive to it just lately.
I play video games and watch a lot of TV with my girlfriend.
And, I'm happy to report that I've been offered a job at the mine here in town.  Assuming my physical goes well, I'll be driving those giant haul trucks you might have seen on TV.  They're about as large as a two story house.
It'll be 12 hour shifts, but I'll only be working about half the days in the month, so I'll have plenty of time to build my own business making custom jewelry from wood and other materials.  I'm thinking of expanding my material base to include stone, bone, and crystals.  I'm also thinking of making more than just jewelry.  Things like round boxes, chess sets…all kinds of stuff.  I don't want to limit myself, especially in lean times such as these.  The more stuff I make, the more people I have in my potential customer-base.
Sometimes I wonder if I can say anything in less than a hundred words.
August 24, 2012
12:12 am

strommer
Portland,OR
Forum Posts: 212
Member Since:
October 3, 2011

Offline

curently when im not moding im either working i work at spencers or im attending college im going to college to learn as much as i can to make my own jewelry and to get certified as a piercer or im taking care of my many pets i have fish,rats,chickens,and cats i also love video games i have the playstation logo tattooed on my right thumb (witch has upped my video gaming by 30% lol) and like vampyremage i love to L.A.R.P. and i love metal  
Forum Timezone:
America/New_York
Most Users Ever Online: 116
Currently Online:
29 Guest(s)
Currently Browsing this Page:
1 Guest(s)
Top Posters:
gbalychik: 8195
vampyremage: 462
Sommersett: 296
SasQuatch9585: 271
Jamesryan: 227
Member Stats:
Guest Posters: 60
Members: 2536
Moderators: 2
Admins: 1
Forum Stats:
Groups: 2
Forums: 6
Topics: 8772
Posts: 12853
Newest Members: JESSE, 1heyman, Michaeldeme, REUNatasha, o_dogg, Dr.Squid
Moderators: Oakbear (886), Richard Ivey (6)
Administrators: Chris Carter (195)