What is your understanding of a Higher Power? | General Discussion | Forum
A
A
A


Topic RSS

Related Topics

What is your understanding of a Higher Power?

January 17, 2011
3:01 pm

Chris Carter
Pennsylvania
Forum Posts: 195
Member Since:
February 3, 2008

Offline
As members of the CoBM, we modify our bodies for a multitude of reasons. Often times the modification is performed by means of a ritual and, for many of us, that ritual is done with the thought of some sort of higher power in mind. The question I ask now is, how do you define that higher power? Do you call it God or something more general such as The One? Is your understanding of a Higher Power along the lines of some sort of universal energy that we are all part of? Or maybe the Higher Power is something that is wholly within yourself?
So share with us, what is your understanding of a Higher Power?
Church of Body Modification, President
January 17, 2011
11:37 pm

My Little Moloch
New England
Forum Posts: 13
Member Since:
January 13, 2011

Offline
More than happy to put in my two cents on this one
  I could talk your ear off.
When asked my religious views, if I don't have a lot of time on my hands to go indepth, I refer to myself as Omnitheist.  If I have plenty of time to sit down and explain it, it gets a little more exciting.
I believe in all Deities and forms of practice.  I believe that everyone who feels drawn to one has a spiritual practice that's right for them, and that not a one of them is wrong if it's a discipline you devote yourself to in a thoughtful and sincere way for the sake of your own betterm, or the betterment of those around you, or that of the universee, depending on your views of course.  The reason why I can wholeheartedly say this is because my idea of a "higher power" is a very universal one.  I believe that all expressions of divinity, all the faces of God, all the different representations and manifestations of every spiritual guide everywhere come from one faceless, omipotent ruling force.  You can call this whatever you want – the Pleroma, the Universe, the Tao, the Force – It's the origin of everything and the sentient mind of the universe.
The problem we meatbound folks have is that, while I believe we all have a spiritual body of light/energy/spirit, being made of solid matter puts it own spin on how we're able to perceive things.  That is why, while I believe in this sentient mind of the Universe, I have an altar with somewhere around six to twelve different Deities represented on it at any given time.  I know that they're all little pieces of the Universe, but I need them to be individually represented for the sake of being easier to work with.
As for the ultimate question of how mods fit in with my spirituality, that's delightfully simple – everyone does something to keep them focused upon their ruling force.  Almost all of my mods are a combination prayer, offering, sacrifice, and symbol.
Told you I could talk your ear off.
January 25, 2011
5:48 pm

oroborus
Tampa, FL
Forum Posts: 5
Member Since:
January 7, 2011

Offline
Note: Asterisks are used to defend vocabulary or spare the reader from "snarkiness."
My understanding of a Higher Power is this. I believe the Universe is alive with an intelligence that is beyond human perception. Man takes bits of that "life" and molds it into forms (gods/goddesses, angels, spirits, boogey men, orisha). Those symbols are comprised of the belief of its creator, are generally in cultural context (but not lacking or culture bound), and emotional need. People then relate to those symbols, which are alive as representations of the actual universe.
Perception is the most important aspect, as well as the wildest card, in defining "deity" or "higher power." I don't believe any two people have the same deity in that no two people can perceive the same thing exactly the same way. Looking at the deity, Jesus, we can plainly see two separate reactions to his and his father's lessons. There are those who believe that Christ was a spiritual altruist who loved all people and those who think he is a justification for nationalist and personal righteousness, posing the question is Christianity about love or elitism? Depending on an individual's experiences, beliefs, and need, Christ could be either, both, or non-existent. This sort of duality and negation is an common to all spiritual constructs.
Personally, in working with a deity, I seek to understand the energies contained within the symbol/s represented by that deity with an understanding that I am working with only a "piece of the divine."* This in no way undermines the power of that deity nor puts it on a lower level of importance, because in ritual or meditation, the goal is to completely lose yourself to the energy/meaning of that symbol in order to attain understanding. If the energy/symbol/deity becomes the whole of your consciousness, even for a moment, it becomes your universe and no other universe can you exist in.
To me, there is no devil but the unwanted parts of GOD. If GOD is everything and everywhere, he is in the things religion or society bans. Morality becomes a matter of what one considers "good." I don't think any behavior is necessarily evil. A snake will steal eggs from a bird's nest. We kill animals in order to survive if we choose to consume meat. We kill vegetables in order to live so that we may survive, if we chose to be vegetarian or omnivorous***. Bacteria eat dead people or kill them in order to survive. To me, the only sin is the path of ignorance and the act of selfish victimization. ****
I do not worship Satan. I do not believe he exists, and the things he represents are below the standards of what I consider human. Although I do understand that everyone possesses a "dark side" or "shadow-self" which is the source of a lot of power, I will not worship the force nor perform the rituals related to this construct.
I am Pagan because these are the symbols that fit my view. I have a loving and healthy relationship with my Gods and Goddesses, and there is not enough time for me to put enough work towards them. I believe in Crowley's epitaph:
Do what thou wilt shall be the whole of the law
Love is the Law
Love under Will.
So we may do what we Will as long as our understanding is Love.
The discovery of Love and the growth of that concept is, to me, the spiritual journey.
Blessed be.
Oroborus
*"piece of the divine": If we assume we live in an infinite universe and that deity is infinity, and we work with a billionth of an infinite source, we are working with infinite energy. Only when infinity is divided by infinity do we get 1, a symbol of the whole of the universe without any concept of limited supply. 
**Universal God. The GOD that permeates all things, is indefinable or unspeakable in any other context but by the name GOD, without form but the matrix and neutral intellect of the Universe.
***Carnivorism is not really an option for Homo Sapiens, unless you like living with bricks in your colon.
**** I think people call this sort of morality "Anti-Americanism"
February 7, 2011
2:48 pm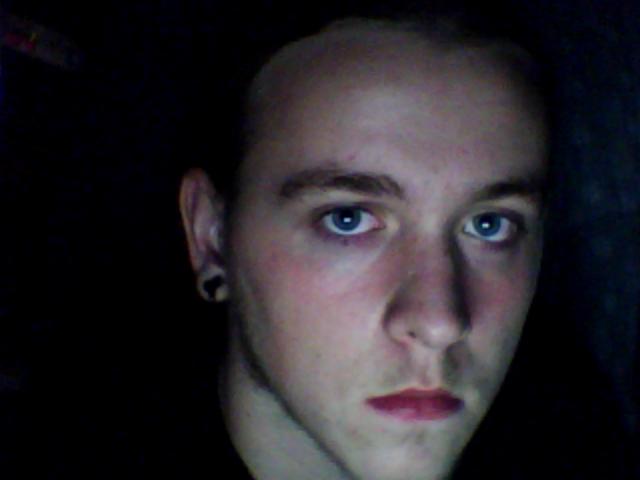 Necro
New Orleans, Louisiana
Forum Posts: 13
Member Since:
February 7, 2011

Offline

Well personally, I believe in all gods and goddesses but it's our choice as humans as to who or what we serve and worship, because not every religion is right for one person. When I think that there couldn't be a higher power, I also think that as complex and vast as the universe is, it couldn't just happen. Something or somethings had to have been there to make it happen. For all we know there could be different gods and goddesses set to different planets. Life on other planets, that's also a given, we have yet to find that too. and I'm willing to bet they don't believe in the christian god. We just don't know whats real. It could all be real. It could all be fake. I'd rather believe in some religion and have a chance of a decent afterlife than not believe in any religion at all and go to some form of hell
The woes and sorrow that this world causes isn't worth the pain of living, of suffering through. The torture, oh the torture, this hell lives within me. The voices of the demons are the forces that torture me.
February 17, 2011
2:23 pm

Dark Matter
London, UK
Forum Posts: 8
Member Since:
February 16, 2011

Offline
I really wish that I was as clear in my belief and understanding of this subject.  I'll try and explain how I see this question.
I classify myself as Pagan.  This is because I believe that there is spirit available for support, help and use that can be given many names.  I do not believe in one almighty omnipotent "God" as monotheistic religions do.  I believe that the spirit is ominpresent and that it can be accessed in various ways.  It is the energy that powers the universe and life on earth.  It deserves respect.  It isn't "good" in that it isn't "bad" either.  The Christian idea that there are two main deities one completely good and one completely bad makes no sense to me.  This spirit just "is".  It is the intention of the person who uses this spirit that can make the result either good or bad.  And yes I believe in the threefold law.  Not karma.  Karma is something that you build up that is supposed to affect you in a future life.  I don't believe that.  The threefold law for me is more immediate.  If I do something that has a negative intention, I expect to see a negative "kick back" relatively quickly in my life.
I believe that the spirit can take the form of many faces, but for me it usually takes the form of a goddess.  The power of the moon is extremely important in my life.
My beliefs are probably not as crystalised as others as I have received no formal training in my path.  I was brought up in a strict "Christian" household, so a lot of my current beliefs have ben a long time in the making.  I can say that I have been a practicing Pagan now for approximately 8 years.  Hope this post has kept on subject as I do have a tendency to ramble. 
There is no coming to consciousness without pain.  - Carl Jung
March 2, 2011
6:33 pm

Jamesryan
Utica, USA
Forum Posts: 227
Member Since:
March 2, 2011

Offline
March 12, 2011
9:00 pm

Dizzy_Essie
Clearlake, CA
Forum Posts: 15
Member Since:
February 24, 2011

Offline
My understanding of a "Higher Power" is what I call the creative force… it can be used to create constructive things or can create destruction. This I believe is true of the universe, the earth, humans, animals… all can create or destroy. It is how we use the power that we do have that makes a difference as I see it.
Forum Timezone:
America/New_York
Most Users Ever Online: 116
Currently Online:
30 Guest(s)
Currently Browsing this Page:
1 Guest(s)
Top Posters:
gbalychik: 8195
vampyremage: 462
Sommersett: 296
SasQuatch9585: 271
Jamesryan: 227
Member Stats:
Guest Posters: 60
Members: 2536
Moderators: 2
Admins: 1
Forum Stats:
Groups: 2
Forums: 6
Topics: 8772
Posts: 12853
Newest Members: JESSE, 1heyman, Michaeldeme, REUNatasha, o_dogg, Dr.Squid
Moderators: Oakbear (886), Richard Ivey (6)
Administrators: Chris Carter (195)