The Journey | General Discussion | Forum
A
A
A


Topic RSS

The Journey

I find myself reflect, more and more, on how my body modification journey has existed and continues to exist paralell with my journey of personal development.  Its hard to say if one is dependent upon the other, if its just chance that they exist together or if there is some more complicated relationship between the two, but I cannot deny their connection within myself.
I think this correlation started with my very first tattoo during my first year of college.  While always an individualist and someone who admired tattoos, I had some fairly serious self esteem issues during high school.  Getting that first tattoo was the first thing I can really think of that I did completely and 100% just for me and it was an incredible self esteem boost.  As I continued to get deeper into body modification, it has only continued to have posative impacts upon my self esteem. 
Recently I have admitted to myself and a few select others that I am genderqueer, agendered in particular and once again I feel as if my modifications have played a role in this.  They have allowed me to affect an appearance that isn't nearly so femine as my body would otherwise be without them, something that makes me incredibly happy.  So again, my journey of personal development has mirrored my continued journey of modifying my body. 
I have many plans for modifying my body in the future.  Its only fairly recently that I've come to the realization that I intend to fully and radically modify my body.  The journey has been slow, starting with a couple tattoos and a few piercings, progressing to larger and more prominent tattoos and most recently subdermal horns.  I'll be getting subdermal ribbing down my arm in a month's time, another step further in that direction.  I feel as if I have become a more complete person because of it.  I feel as if I would never have been able to develop the confidence in myself to be who I truly want to be without having discovered it.
I just thought I'd share my story.  Anyone have any similar experiences?
September 28, 2011
12:09 am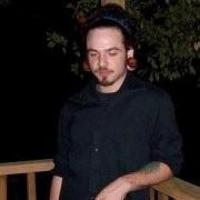 Juise37
Camden County, Georgia
Forum Posts: 15
Member Since:
May 12, 2011

Offline
(for the record, there is alot of paraphrasing and jumps through time)
i share the same sentiment. all as i was growing up, i always knew i was different, out of place in thise world. that i wasn't from the same cookie cutter mold as most of the people around me. not saying that everybody is the same by anymeans, but just that i didn't belong. and i never knew why
growing up, my parents were either military, or police, so by nature they have always been really conservative, and that was always the same mentallity they wanted to me grow up having. to be, what they considered, a normal, functioning member of society.
but since as far as i can remember, i would always draw on my arm during class, until my right arm was completely covered (i'm left handed, lol) and when i would get home, my mom would always scold me for it. i've always wanted tattoos
i always played sports, i was in the school band, trying all that, won trophies, yay. but i never really felt like a accomplished anything in the long run. then when i turned 18, i got my first tattoo, and that was probably the most poud, accomplished moment i ever felt, but i just thought it was because i got a tattoo, and i felt cool. my mom cried when she found out
then i started listening to metal, and at the time, i was looking at an atreyu poster i had, and i saw the vocalist had snakebites, and out of nowhere, i decided to get them. i just knew it was right for me. and then a couple more months down the road, my tongue. and both times, my my cried again, and refused to speak to me for a bit.
then i discovered ear lobe stretching and i ran with it, and after 3 years, my ears are up to 51mm, i've had 15 piercings total, but i'm now back down to 6 piercings, and i have 7 tattoos, and everytime my mom sees something new or finds out, she cries and goes ballistic. (i don't live with my mom btw)
no matter what i do or try to tell her, she just doesn't understand, that the things i do that make me appear different from other people, is what makes me feel more normal. the body modifications i take on, make me feel as though i can relate to other people. when i'm going something to my body, it's to make my physical appearance reflect my heart and my mind. i'm not rebelling out of spite or out of "fuck-it" mentality. i find that alot of things in my life that made me who i am,  weren't even things i've done. the decisions made for me weren't made by me, and now that i'm making decisions based on what i truely want, and truely feel, i've never been happier in my life.
everytime i make a modification, that comes with pain and responsonsibility. that's something i've earned, i worked for. that's a milestone, that is something i've achieved and im proud of
just because we don't look like the normal human, doesn't mean we don't have the same feelings, the same needs, or the same desires, it's just that we took a different road to get there. and i wish the other people we interact with in our daily lives could atleast understand that and respect that, even if they don't agree with it
Juise Ma Fukka
Rise and Rise Again, Until Lambs Become Lions
Forum Timezone:
America/New_York
Most Users Ever Online: 116
Currently Online:
20 Guest(s)
Currently Browsing this Page:
1 Guest(s)
Top Posters:
gbalychik: 8195
vampyremage: 462
Sommersett: 296
SasQuatch9585: 271
Jamesryan: 227
Member Stats:
Guest Posters: 60
Members: 2538
Moderators: 2
Admins: 1
Forum Stats:
Groups: 2
Forums: 6
Topics: 8772
Posts: 12853
Newest Members: SanartU, HanukG, JESSE, 1heyman, Michaeldeme, REUNatasha
Moderators: Oakbear (886), Richard Ivey (6)
Administrators: Chris Carter (195)