tattoo acceptance in the workplace | Page 2 | General Discussion | Forum
A
A
A


Topic RSS

tattoo acceptance in the workplace

January 13, 2013
10:58 am

SasQuatch9585
USA
Forum Posts: 271
Member Since:
July 12, 2011

Offline

Awesome news Chyvonna! Hopefully those other board members will begin to open their minds and see that you and others like you are not always irresponsible slackers. Hopefully they'll remember all the irresponsible slackers they've employed in the past who had no mods at all and realize that the presence or lack of visible modifications is no indication of the quality of an employee, or indeed the value of one's soul.
Sometimes I wonder if I can say anything in less than a hundred words.
January 13, 2013
11:03 pm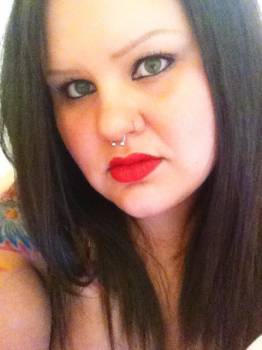 DutchessOfNill
Wenatchee, WA
Forum Posts: 85
Member Since:
August 10, 2011

Offline
August 22, 2013
8:26 pm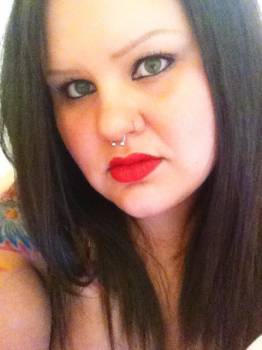 DutchessOfNill
Wenatchee, WA
Forum Posts: 85
Member Since:
August 10, 2011

Offline
I had a good experience today at work and I just wanted to share it….
I have been working pretty diligently on fundraising for the nonprofit I am employed with so that we can raise money for a second homeless shelter. In a month or so we will be having a black tie gala with quite a large number of businesses and community members attending. Our rules and regulations state that employees, when addressing the public, should not wear jewelry outside of the ears and must cover all tattoos. These rules were made by previous board members and were voted on early last year. Knowing that I am to attend this event and represent our housing program, I asked our board members at our fundraising committee meeting today if I should worry about removing my facial jewelry and covering my tattoo's and to my surprise the board president said 'Absolutely not. You be just who you are. It shouldn't matter.' I was very surprised as our last board president was much more strict about these things!
I am feeling very grateful to know that there are workplaces where body modification is accepted and even more grateful to be employed by one of those places.
That's great!
While i appreciate there are differences, Harvey Milk noted that the more people who know they know a gay person, the more likely they are to stand up for gay rights.
Modified people need to get out there and mix in all areas of society, and let people know we are just people, and that we can be hard working, intelligent and compassionate, as you have done Chyvonna. Good work!
"The individual has always had to struggle to keep from being overwhelmed by the tribe. If you try it, you will be lonely often, and sometimes frightened. But no price is too high to pay for the privilege of owning yourself." - Nietzsche
May 4, 2014
6:58 pm
norawrii
Forum Posts: 6
Member Since:
April 7, 2014

Offline
Wow somersett. I'm really sorry you have to go through that. I'm not sure where you live but I do have to say that where I am (Charlotte) my tattoos and piercings are a tad more accepted and they've never asked me (at my job) to cover them. The uncertainty must be awful to deal with when walking in to work. I sympathize and hope for acceptance on your part as well, dear. Laying the blueprint for understanding is all you can do and hope they build an understanding with it. It takes time.
May 5, 2014
3:52 pm

derek.griffy
Florida
Forum Posts: 1
Member Since:
May 5, 2014

Offline
I am in the Army.  I have been in two wars, and many different countries.  I am a Special Forces soldier.  I got my first tattoo when I was 18, and have kept adding more. Before I joined the military I had my family crest tattooed onto my chest, with the top part of the design extending to my neck.  The tattoos I have on my body are extremely important to me.  They help me remember my past, and give me strength though the memories of what I was and what I should be.  Apparently, this is now an issue with the Army.  My tattoos have been documented and will be posted to my personnel file.  I guess we'll see what happens.  I will not fight it if they kick me out.  But, I will look at the situation in shame.  I have multiple combat rotations, no negative counseling statements and all of my evaluations have been well above the standard… even for a Special Forces soldier.  It seems like society takes large steps in the direction of understanding, but every once in a while regresses.
May 5, 2014
7:57 pm

Tweek843
North Myrtle Beach
Forum Posts: 2
Member Since:
May 5, 2014

Offline
Hi all my names Aaron and I new to the forum here so I'm sorry if this topic has been covered already but I was wondering is it legal for a company to require you to remove a piercing that was visible during the interview and training process'?? I've only been working at my job for a week now and have already been offered a management position due to my hard work and knowledge about the position I'm in. I had the center of the red part of my lip pierced as a symbol of my spiritual awakening and I've found that other modified people have been more than kind and understanding about the significance of the piercing. My manager is tattooed but not as much as I am and she has a tongue piercing as well. They have no problem with my tattoos but my stretched ears and lip piercing were an issue. I agreed to clear tunnels in my ears but I really don't want to have to take out or change my significant piercing. Any advise on what I should do would be greatly appreciated. 
Buy the ticket take the ride. - Hunter S Thompson
May 6, 2014
11:56 pm

cweaver5086
Forum Posts: 3
Member Since:
February 18, 2014

Offline

I am very lucky to be heavily modified and work in such an accepting career. I am from southwest Iowa which is highly conservative and I work in healthcare which generally is very negative toward modification. I am a nurse who also travels to other facilities to consult. My boss is such a great woman. She looked at my caring heart and acknowledged that my modifications do not affect my ability to work. I have been working in the same place for ten years and that boss has provided me with so many opportunities.  She recently told me the reason she hired me was because she knew I would bust my butt at work to prove myself. And she says she looks back now and would never change that decision.  She has defended me to many ppl who have judged me on first appearance and has always had my back. I wish everyone could be as lucky as me 
December 3, 2014
9:59 pm

deadlydarling
Minnesota
Forum Posts: 4
Member Since:
December 3, 2014

Offline
If no one has directly said anything to you I wouldn't worry about it. It's not effecting your job, if no customers have complained they probably don't see a need to discuss it with you. Tattoos are becoming more acceptable in the work place by the day. If you are dressing professionally and tastefully they really shouldn't have an issue with it. I'm pretty sure they aren't allowed to straight up fire you for it. They have to give you a heads up. Then if you don't listen a verbal warning. And from there you might have to worry. You've had none of that. So don't worry. Keep rocking that skirt and ink!
The Deadliest Sin is to Have Never Sinned at all.
June 2, 2016
10:16 am

stream26
Forum Posts: 10
Member Since:
June 2, 2016

Offline
I work in the public. I have tattoos My clients love them. Always want to see them and hear the stories behind them. Now I m gong get second tattoo, watercolor http://tattoo-journal.com/have…..ourself/As someone who has multiple tattoos I completely appreciate this. Why do people insist on judging others when they don't even know them? Trust me I'm guilty of it too, I'm not perfect, but seriously stop and think.. what do I really know about this person?
Forum Timezone:
America/New_York
Most Users Ever Online: 116
Currently Online:
20 Guest(s)
Currently Browsing this Page:
1 Guest(s)
Top Posters:
gbalychik: 8195
vampyremage: 462
Sommersett: 296
SasQuatch9585: 271
Jamesryan: 227
Member Stats:
Guest Posters: 60
Members: 2526
Moderators: 2
Admins: 1
Forum Stats:
Groups: 2
Forums: 6
Topics: 8772
Posts: 12853
Newest Members: Odchudzanieokxxx, KaiAria, akshayv, XMikoDikoX, YawarWaqaq, alanm
Moderators: Oakbear (886), Richard Ivey (6)
Administrators: Chris Carter (195)