Serious Insomnia/Sleeping Problems | General Discussion | Forum
A
A
A


Topic RSS

Related Topics

Serious Insomnia/Sleeping Problems

July 30, 2011
7:20 am
lmoseman
Cleveland Heights OH
Forum Posts: 10
Member Since:
July 11, 2011

Offline

Been going on for roughly a month and a half… Recently it's gotten to the point where I will stay up until ten in the morning, wake up at seven in the evening, then finally fall asleep at a decent hour, such as one am….. But here I am – I woke up at five, haven't been able to get back to sleep. 
I've tried tea's, reading, being outside/being active, watching films and regrettfully eating.
I refuse to take any drugs, unless maybe there is an over the counter substitute that one of you may be aware of.
I had hoped that I had finally gotten back to normal, but apparently not. Hope any of you within the community can help me out with this, it's turning my world inside out!!
August 2, 2011
3:08 pm

oroborus
Tampa, FL
Forum Posts: 5
Member Since:
January 7, 2011

Offline
Have you tried using a sleeping ritual, not neccessarily magickal, although that might help too.
Try, shutting down before bed. If you have a set schedule, cut out caffiene, and internet/tv about two hours before sleep. Take a shower, maybe put on PJ's, drink a light tea or snack, and not worry about sleeping. Do this for several days in a row and it may help.
Do you have any l.e.d.s in your room when you are trying to sleep? L.E.D.s can, especially the blue, disrupt the brainwaves associated with sleep. The electronic world is suck for sleep.
Also, is there anything unresolves/worrisome in your life that is preventing you from sleeping?
You could try taking valerian root a few times a day for a few weeks. This may help. Camomile tea is purported to help. A warm glass of milk, and the tryptophan, may also aid in sleep.
If your not going to use a medicine, you are going to have to take care of you and your sleep for a few weeks. ANy life changes, recently, may affect schedule. If you do goto a doctor, ask for a benzodiazapine sleep aid, as these help you fall asleep but leave the brain to follow its normal sleep schedule beyond that point. You and your doctor will ween you off any drug, leaving you with a normal schedule. They can be helpful in resetting your body clock.
Good Luck,
Oroborus.
August 2, 2011
3:12 pm

oroborus
Tampa, FL
Forum Posts: 5
Member Since:
January 7, 2011

Offline
August 3, 2011
10:22 pm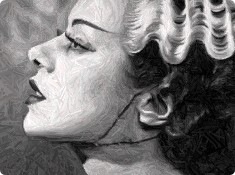 gaugingbeauty
somewhere in middle america
Forum Posts: 29
Member Since:
May 30, 2011

Offline

Hi. I've had parasomnia since my teens, n the only thing on a natural level that I have taken with positive results is melatonin. It is sold in every pharmacy, not too expensive, and is part of your body's natural levels of chemical that incurs sleep. I think it's successful for getting you to sleep, but staying asleep is another issue.
Chamomile tea helps you to relax, valerian (health food stores), even just allowing yourself to let go helps. It's a constant issue for me.
Hope it helps.
August 4, 2011
1:40 am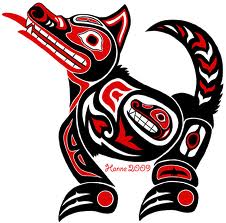 LoBo
Bury St Edmunds, England
Forum Posts: 15
Member Since:
July 14, 2011

Offline
Great tips Oroborus.
Sleep hygine is really important, such as routine, not watching tv before bed, no other activitiy in sleep area. I'm sure google will have more if you use the term sleep hygine….
Aside from that the only herbal which has helped me is valerian. It smells like feet but tastes nice. I have it half an hour before bed or when i have a bout of insomnia in the middle of the night. Chamomille is too mild imho.
"The individual has always had to struggle to keep from being overwhelmed by the tribe. If you try it, you will be lonely often, and sometimes frightened. But no price is too high to pay for the privilege of owning yourself." - Nietzsche
August 6, 2011
4:15 pm
lmoseman
Cleveland Heights OH
Forum Posts: 10
Member Since:
July 11, 2011

Offline

August 27, 2011
11:42 am

Jamesryan
Utica, USA
Forum Posts: 227
Member Since:
March 2, 2011

Offline
August 29, 2011
7:28 am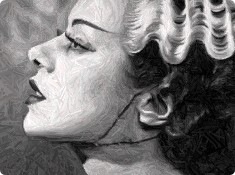 gaugingbeauty
somewhere in middle america
Forum Posts: 29
Member Since:
May 30, 2011

Offline

Recently I've been back to fighting my traditional bouts with sleep, my mind races, and I can't calm down. I tried listening to relaxation recordings on YouTube. Sounds cracked, but it has worked as far as taming down the questing beast. I'm still not getting sleep worth a damn, but the relaxation part really does help. Hope you are getting the sleep I am not.
gb.
October 4, 2011
4:59 am

astral_phoenix
Bel Air, Maryland
Forum Posts: 63
Member Since:
October 3, 2011

Offline

Staying away from the sleep meds is a good choice.
Have you tried a step by step meditation that focuses on each part of your body? It settles you from head to toe with deep inhale on 4 count and the same exhale. It has been known to also release any emotions you may be locking in and not realizing.
Good luck.
"People living deeply have no fear of death." – Anais Nin
Forum Timezone:
America/New_York
Most Users Ever Online: 116
Currently Online:
28 Guest(s)
Currently Browsing this Page:
1 Guest(s)
Top Posters:
gbalychik: 8195
vampyremage: 462
Sommersett: 296
SasQuatch9585: 271
Jamesryan: 227
Member Stats:
Guest Posters: 60
Members: 2536
Moderators: 2
Admins: 1
Forum Stats:
Groups: 2
Forums: 6
Topics: 8772
Posts: 12853
Newest Members: JESSE, 1heyman, Michaeldeme, REUNatasha, o_dogg, Dr.Squid
Moderators: Oakbear (886), Richard Ivey (6)
Administrators: Chris Carter (195)