people who condem you for your choices | General Discussion | Forum
A
A
A


Topic RSS

people who condem you for your choices

March 21, 2011
3:04 pm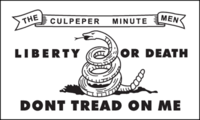 wilddawg1
nc
Forum Posts: 3
Member Since:
March 10, 2011

Offline
it never fails to amaze me that some people will condem you for the choice to have tats or peirceings.  though i know that most people dont see the way we choose to show our relegion as the same as being a baptist or jewish.  i am now finding a battle with my daughters school as they say that kids or teens dont have the right to choose to pierce or have tats or be in this type of church.  i see it a a complete lack of freedom of choice i had my first tats when i was 9 and have continued and am now 51 why cant our kids make their own decisions without harrasment from non belivers in our way of life.
March 21, 2011
5:12 pm

JC Alvarez
Orlando, FL
Forum Posts: 40
Member Since:
March 3, 2011

Offline

Their school has no right to prevent them from doing so.
http://www.boston.com/news/edu….._piercing/
That is a link to a case from a few years ago, actually how I first heard about the CoBM. Use that as part of your argument to the school. Since they are your children and therefore are able to be considered part of your relegion until they are old enough to choose for themselves (18years). I may be wrong, but as I understand they are protected by the constitution to have piercings in school so long as you as their parent consented to them having the piercings in the first place.
As for why we can't make our own decisions without harassment that is a tough question to ask. I was actually harassed more before my mods than I was after. Mostly for being the outsider, the creepy guy that always drew great art but with a "darker side" full of piercings and moditications etc. Once I started to mod myself people actuallly left me alone more than not. What I can offer is that you explain that you are simply representing your lifestyle choices and sense of spirituality. They may choose to go to church and eat the body of their deity, drink of his blood, or do the ritual of what every they relegion they happen to be apart of, yet when quesitoned about their religious ritual they are offended and upset. Explain that its a double standard that they learn to get over or stay silent about. Thats what being American is about, freedom of choice and religion. I'm not even fully American, only been a citizen a few years but as I've come to understand it that is what is important, the freedom to choose your life.
You raise an interesing question regards age and consent when it comes to permenantly altering your body.
9 seems very early for tattooing to my mind, although it seems you are happy about it in your case.
Would i allow my 9 year old to get tattooed? No. If they have capacity to informed consent, they have the maturity to wait and understand why waiting is the right thing to do.
Of course as age increases and permenancy of mods are maybe not so great, there is a question of where the line is.
Is it the school's place to judge this? I don't believe so, but they do also have a duty to try and protect the kids.
We do face condemnation at times, but i think the key is to educate and demonstrate how some of the judgements made about us are totally untrue, and in fact modifcations may reflect attributes to be admired.
"The individual has always had to struggle to keep from being overwhelmed by the tribe. If you try it, you will be lonely often, and sometimes frightened. But no price is too high to pay for the privilege of owning yourself." - Nietzsche
March 26, 2011
1:44 am
London Hernandez
Forum Posts: 19
Member Since:
January 7, 2011

Offline
Every culture has different views in different counties girls become women at 15 years of   age, are expected to have kids, and take care of a husband.Other places kids are             trained to hunt and kill at a young age.Taboo is a perfect word for all of this, no matter  how many there is of us there are some people will never under stand what we do or why we do it       
Forum Timezone:
America/New_York
Most Users Ever Online: 116
Currently Online:
24 Guest(s)
Currently Browsing this Page:
1 Guest(s)
Top Posters:
gbalychik: 8195
vampyremage: 462
Sommersett: 296
SasQuatch9585: 271
Jamesryan: 227
Member Stats:
Guest Posters: 60
Members: 2538
Moderators: 2
Admins: 1
Forum Stats:
Groups: 2
Forums: 6
Topics: 8772
Posts: 12853
Newest Members: SanartU, HanukG, JESSE, 1heyman, Michaeldeme, REUNatasha
Moderators: Oakbear (886), Richard Ivey (6)
Administrators: Chris Carter (195)