Our struggle within a close minded community. | General Discussion | Forum
A
A
A


Topic RSS

Our struggle within a close minded community.

August 17, 2012
7:48 pm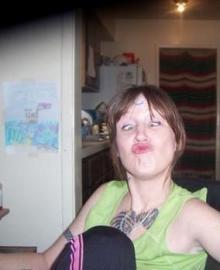 MommaTess
United States
Forum Posts: 6
Member Since:
August 17, 2012

Offline
I just want a place to share an log what has been going on with us within a like-minded community so decided to create this thread. Feel free to share your own struggles.
———————————————————————————————--
 My daughter was sent home her first day for refusing to remove her lip piercings because they were not healed yet. The district seems to discriminate who can and can't have piercings. As I stood in the hallway this morning waiting to talk to a school official I counted 27 students with facial piercings. 7 of those students spoke face to face with a school official and nothing was said about their piercings, yet my daughter sits at home missing out on her education due to a loosely enforced dress-code rule.
I went to the High School with the NC students article in hand and it seemed to do *some* good at the high school itself. However they want a statement of faith and a mission statement from our church. LOL- hmmm I guess I can type one up myself. "My church" is all around us, it is in our spirit, it is part of who we are. It is not an organized place of worship that has guidelines and by-laws.
The Superintendent's office however was a whole other ball game. Dr. Couch the Superintendent was eager to point out that similar cases have been over-turned in the State of New Mexico and schools were allowed to adhere to their no piercing policies. I did ask was this on a state level or did anyone take it to federal court. Naturally she was citing district courts and judgement made by district court judges. I was happy to point out that the story I referred her to went to the Federal level and asked if the district really wanted to take it that, far. I also told her I really hoped it did not come to that but that I am just tenacious enough to take it that far. Suddenly she had another meeting she had to get to and rushed me out of the office.
I created a petition to get the code changed on change.org. Please feel free to visit my FB page 
Tess
 and read about it. I have made all posts concerning this matter public. I am sure only local signatures count, but please feel free to find the petition link and sign. Every signature generates an e-mail to the superintendent and the school board president. The more e-mails the districts officials get inundated with, the more it will show just how many people believe the banning of body modification is archaic and a violation of personal civil rights as well as religious and spiritual rights.
____________________________________________________________
UPDATE:
Yesterday evening we went to a professional piercer to get Skylar's retainers put in. Her lips were not healed enough and even the piercing artist could not get them in and sadly her holes started to close and she could not even get her old jewelry back in. Skylar was extremely upset by this. But not to worry folks, this battle is NOT over by a long shot. She may not have her piercings in right now but American Woman Tattoo and Body Piercing has vowed to fix this and will re-pierce her in two weeks after allowing her time to heal fully and when they pierce them they are going to insert the clear jewelry immediately.
Am I pissed? You bet your sweet fanny I am pissed. If the school would not be so closed minded and controlling all the emotional and physical trauma my daughter has gone through in the past 4 days would have never happened. In two weeks she is going to go through the pain of getting pierced again. Yes this is HER choice but the school has forced her decision by causing the need to get re-pierced in the first place.
Here is a pic of Skylar a couple of days before her jewelry came out.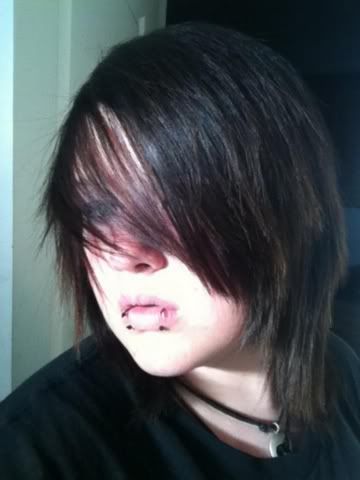 Another Update:
We seem to already be making an impact. The district superintendent had informed the High School that they will start allowing students to wear clear facial jewelry. However at this point they are still making students remove their current jewelry and not allowing them the opportunity to purchase clear jewelry first. Many of you know that facial and other body mods close within a matter of hours even when fully healed. When not healed a new piercing or mod can close within minutes. Lets keep this petition going. I am going to update the letter that goes out to the superintendent to reflect that the schools need to allow time, a grace period so to speak in order to allow students the opportunity to get clear jewelry without the risk of losing their piercing . Again thank you and keep passing this petition on. 
_______________________
As I said before, Skylar's piercings closed when we tried to get the clear jewelry in, so for us, this is not a victory, but it is progress. We will be getting her re-pierced in two weeks with clear jewelry when she has healed. She should not have to go through this and we are hoping to help many other students and parents avoid the same fate that has befallen us.
I will keep you all updated. 
In peace and unity,
Tess 

August 17, 2012
9:34 pm

Sommersett
Forum Posts: 296
Member Since:
May 24, 2012

Offline
I was a professional piercer for about 10 years and I never pierced a minor…. even with parental consent.  I was taught by many before me that it is NOT okay and when put up against any court system in America, you will loose.  I don't know if it is true, and for your sake I hope it is not, but I believe the lips can be considered a "sexual" area and NOT to be pierced on a minor.  I was told the parents and the piercer can be charged with sexual abuse.  This is the opinion of several people who are elders and members of the APP.  I do not know the truth according to the law about this, but this is my personal truth which I was taught and instructed to live by. 
  I am also a Mother and I do not hide my modifications… not to my family, friends, or community. It is a struggle for all of us who come to this site and church.   I commend you for standing up for your child, but how many rights does a minor really have under American law?  I have written before about the differences between "man made laws" and "spiritual laws"…. maybe your ideas are in conflict about this.  I try to pick and choose my battles with my kids and their friends…. I can't die on every hill.  It sounds like you and your family have had to deal with some very unfair treatment.  I read your story on your blog and the animal situation was heart wrenching!!  Lady Justice IS blindfolded, and although the art is still fresh and beautiful, the truth of 'not knowing was hard, knowing was harder' is bitter and challenging to say the least. 
    Have you gotten any mods to symbolize or mark this trying time for you?
Everyone has something to say about the Mona Lisa until you're standing in front of it speechless.
August 17, 2012
10:24 pm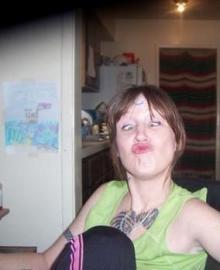 MommaTess
United States
Forum Posts: 6
Member Since:
August 17, 2012

Offline
Thank you for your insight Sommersett. I understand your personal truth and I know that many hold a similar belief. I checked extensively and even spoke with child protective services in the three states we have lived to get an idea of the legalities concerning minor piercing and modifications. While the three states varied in ages, it was allowed even with parental consent, all three states indicated that facial piercing as well as naval are legal on minors with parental consent. However genitalia (clitoral, labia, nipples, scrotal, etc) are not legal even with parental consent until the person is 18 years of age. This is also true of implants. My daughter wanted to get her first piercing when she was 12, of course not only the law but I myself felt this was to young to make that decision. I told her that when she turned 14 if she still had the desire to do so then we would go together and have it done. It was a coming of age ritual for her even more so that she had her first cycle at this age as well.
When we took my daughter to try and get the clear retainers placed. I had my nose re-pierced with a diamond gem (her birthstone).
As far as the past struggles you read about in my blog. I got a tattoo of a tiger on my chest. The tiger is a very powerful aspect in my life. It represents strength, beauty, and is a fierce protector of it's young. I get additional work done around it for each struggle that has had an impact on me. My next modification I plan on getting when this new struggle is behind us is to get gems placed where the tiger's eyes are located. To me this represent the sparkle that I will always have in my eyes regardless of what life or society may throw at me next.

Thanks for sharing Tess, and congratulations on your success in challenging the system.
I wonder if the 'instant removal' policy for other jewellery is based on ignorance or an emotional reaction from being made to change. Either way a gentle reminder that this defies some of the point of changing the policy and could lead to valid complaints might help. A set date after which only clear retainers should be worn would make sense.
As for assault on a minor, i have to say i think the APP used to be a bit more based on rumour and assumption in the 'elder' ranks. Having said that there are ethical and legal questions that piercers and parents need to consider. Tess, it sounds like you've done just that and followed through with you convictions.

"The individual has always had to struggle to keep from being overwhelmed by the tribe. If you try it, you will be lonely often, and sometimes frightened. But no price is too high to pay for the privilege of owning yourself." - Nietzsche
August 20, 2012
5:02 pm
KristenAtkinson0
South Korea
Forum Posts: 225
Member Since:
February 27, 2012

Offline

I'm sorry for your daughter's mod loss! That really sucks.
However, way to challenge the system and make a win! Being able to wear clear jewelry is at least something. I also wasn't allowed facial piercings when I was in school. That was a dress code thing, as well as a family thing. There was no way my mother wanted me to get facial piercings. She has since come around to finding it pretty, since I did it anyway once I got to college.
August 30, 2012
2:27 pm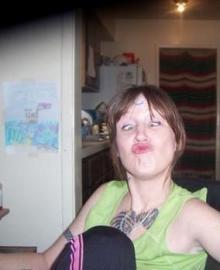 MommaTess
United States
Forum Posts: 6
Member Since:
August 17, 2012

Offline
The local paper interviewed me recently and printed an article today. I am pleased with the article. It is pretty neutral but one line in it I think scored one for our home team, "interviewed the school staff, and they found most teachers interviewed said visible tattoos and nontraditional kinds of jewelry were not a distraction."
If you would like you can read the whole story here: http://www.mvtelegraph.com/201…..ress-code/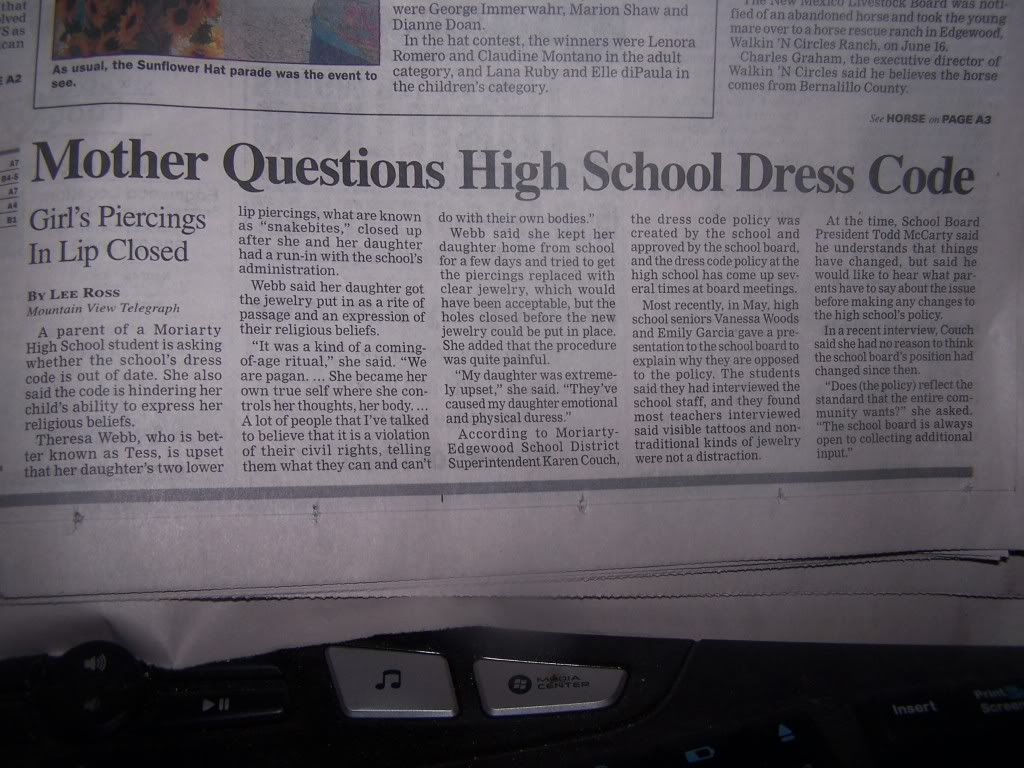 You can also sign my petition here. I know only local signatures really count, but each sign generates and e-mail to the Superintendent and the Board President which shows them how many people really think banning body mods is violates our freedoms of expression and spirituality.

August 30, 2012
8:37 pm

Sommersett
Forum Posts: 296
Member Since:
May 24, 2012

Offline
Congrats Tess!!  I am proud of you, and I bet you are beaming a bit.  What do you think the next step is?  Have you decided on any personal mods?  When I read this post I had a daydream of you getting your face inked where your daughter had her piercings.  I hope this proves to be a new direction for you and yours…. success! 
Everyone has something to say about the Mona Lisa until you're standing in front of it speechless.
Forum Timezone:
America/New_York
Most Users Ever Online: 116
Currently Online:
31 Guest(s)
Currently Browsing this Page:
1 Guest(s)
Top Posters:
gbalychik: 8195
vampyremage: 462
Sommersett: 296
SasQuatch9585: 271
Jamesryan: 227
Member Stats:
Guest Posters: 60
Members: 2539
Moderators: 2
Admins: 1
Forum Stats:
Groups: 2
Forums: 6
Topics: 8772
Posts: 12853
Newest Members: justbetter, SanartU, HanukG, JESSE, 1heyman, Michaeldeme
Moderators: Oakbear (886), Richard Ivey (6)
Administrators: Chris Carter (195)