Idea: Tattoo as a spiritual/therapeutic practice, Tattoo shop as a private office for the facilitation thereof | General Discussion | Forum
A
A
A


Topic RSS

Idea: Tattoo as a spiritual/therapeutic practice, Tattoo shop as a private office for the facilitation thereof

January 19, 2011
8:39 pm

My Little Moloch
New England
Forum Posts: 13
Member Since:
January 13, 2011

Offline
Prepare yourselves, folks, as I am about to ramble for a really long time.
Since I was 18 (actually, exactly on my 18th birthday) I've wanted to tattoo.  The reason why I haven't up until now is because 18 year olds aren't the brightest people in the world, and I was at a distinct disadvantage with moving from state to state for a while, until eventually landing in Massachusetts.
Being that I am now within the age range that one would without a reasonable doubt consider "adult", and I have a family to take care of as well as a lot more worldly and spiritual knowledge under my belt (a.k.a. in my brain. Under a belt is not a place one keeps knowledge generally), I'm far more motivated to make that dream become a reality.  Also, I've finally figured out exactly what it is that I feel called to do, that is different from anything I've seen in my area.
There are a few problems, though.  The fact that I live in Massachusetts seems to be one of them.
First off – my concept.  I envision myself (as the title of the thread suggests) as a therapeutic and spiritual tattoo artist.  What I mean by this is that I would be able to tattoo in a ritual setting, projecting the appropriate energy vibrations into the work as I'm doing it – sort of a meditative tattoo session.  I can use this same basic concept for things like memorial and commemorative tattoos, making the process just as valuable as the ink itself.  I personally believe that if the artist (hopefully myself someday soon) knows, understands, and projects the meaning and purpose of the design while applying it, it can be an incredibly powerful experience.
Now, I know the sort of people who would seek this sort of service out represents a very small portion of the population, so I would of course be more than happy to do standard work as well.
Anyway.  I don't think I've ever encountered someone who does this sort of thing formally (If anyone does, PLEASE let me know), and I definitely don't know how to achieve it in a timely manner in Massachusetts.  Here's why:  Every city and town sets their own body art regulations, which cover not only required health and anatomy certifications but also occasionally  the number of hours (or years) a person has to have been serving an apprenticeship, and some towns even require the artist to have worked professionally for a number of years in another city or state.  It's all incredibly confusing and frustrating, as some of the regulations are written in ways that make it nearly impossible for people to get started.  I've found an alternative, a school I can attend out of state that is well respected, but I understand that going the school route as opposed to the apprenticeship route is frowned upon by a lot of other tattoo artists, let alone the fact that it's nearly impossible to make it mesh most town's regulations.
Regardless of the regulations requiring inordinate amounts of time serving an apprenticeship (a concept that I assure you I wholeheartedly support as a time-tested and respectable method of training,) I personally believe that it is impossible to quantify in a number of hours or years how long it takes for a person to become proficient at an art form – because some never will, no matter how long and hard you work them.  I believe (most humbly) that I am not one of these people, and on the contrary I stand a pretty good chance of taking to it like a duck to water.  If I'm wrong, I will acknowledge this and seek further training and practice, but the fact remains that town law in most places makes this difficult in the first place, and I have a family to feed and a concept and call to service that I need to be doing soon or I'll probably go insane (as is the case with much spiritual work).
I have a few ideas of how to make this work.  Being as this is a specialized service I'm talking about, I could just as well work part of the week in a regular shop and have my own private office set up for appointment based use, but being as there's also regulations on what kind of facilities in which a person can tattoo that will probably bar me from having a private office unless that private, one-person-at-a-time office has a waiting room that will never be used, which seems silly.  the other idea is I could somehow, miraculously find a shop in which to work (or apprentice if need be) that would understand my own personal motivations and allow me occasions to perform private sessions in the shop with no one else in the shop except for myself, the client, maybe one assistant (as sometimes ritual work can get intense and an assistant may be necessary) and whoever else the client might need to have there.  This, also, seems highly unlikely as my plan is pretty wacky by the average person's standards and I don't think there's too many preexisting shops that would go out of their way to afford me time and space for this. Two other possibilities are to go take this course, start my own small shop off the bat (which terrifies me but I know it is possible from doing my research, I'd probably try my best to find a partner to do it with who's more experienced than I) and have regular shop hours and by-appointment hours.  OR, I could put my concept on the back burner, apprentice, work in a regular shop for a while, and break out on my own when the time is right.  Both of these ideas scare me or make me sad and I don't really want to do them but I will if it's the only way.
Or! I could simply move to somewhere in Mass that is close to the border and do all of this in a neighboring state, which is something I haven't researched yet.
I've spent a long time going on about a lot of things and I'm very interested to hear feedback, encouragement, suggestions, corrections to my research, advice, or offers to take me as an apprentice in a state neighboring Massachusetts.
February 1, 2011
3:22 pm
Lauren M.
Vero Beach, Florida
Forum Posts: 12
Member Since:
February 1, 2011

Offline

February 2, 2011
4:21 pm

cortini
I feel much the same way about my own tattooing practice. I hope that you understand when I say that I feel "called" to tattoo people. As a resident of Oregon, the laws regarding tattooing here are insanity sauce, but they mean well. However, I wonder if I can ever make my Tattoo Church a reality…
It seems to me that as a religious practice it would make sense that the regulations apply differently, but I don't know if anyone has ever really looked into it. My main concern is that I would not be able to afford the overhead of a shop in this state if I only accept donations, which is part of what I wish to do.
February 7, 2011
3:01 pm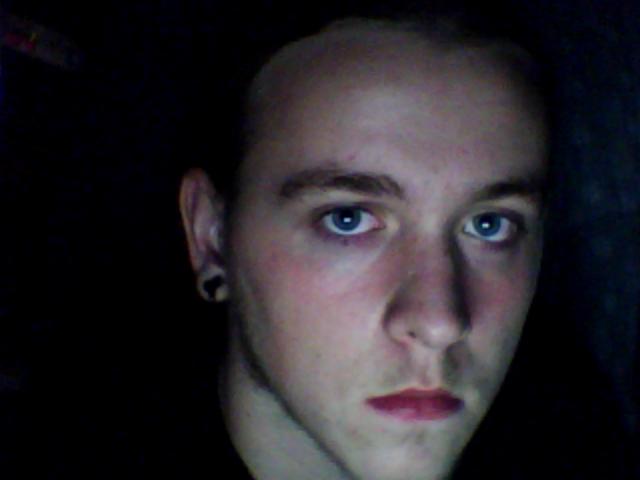 Necro
New Orleans, Louisiana
Forum Posts: 13
Member Since:
February 7, 2011

Offline

good luck with your practice and let me know if youre ever traveling thru louisiana. would love to do a tattoo session
The woes and sorrow that this world causes isn't worth the pain of living, of suffering through. The torture, oh the torture, this hell lives within me. The voices of the demons are the forces that torture me.
February 7, 2011
3:28 pm

Chris Carter
Pennsylvania
Forum Posts: 195
Member Since:
February 3, 2008

Offline
Actually, that might be a great idea. I'm not sure that a single location could support such a specialized business but if you regularly toured I could imagine success; take your spiritual services to the individual. The ritual setting would change but with a little time you would be able to create a special area at each of your locations. However, thinking more on it, I'm not sure if this is feasible considering local laws that you might have to adhere to. Still, maybe it's worth looking into?
Church of Body Modification, President
February 7, 2011
4:23 pm

My Little Moloch
New England
Forum Posts: 13
Member Since:
January 13, 2011

Offline
Hi everyone, thanks for all your well wishes -
Lauren, I'm in the North Quabbin area but I'm in and out of the valley on a regular basis.
Cortini, if distance wasn't such an issue, you sound like exactly the type of person I'd want to collaborate with.
Chris – Traveling is something I've definitely considered but I don't know how to make it work with local regulations either – I've been calling every town in New England requesting copies of their bylaws though and eventually I'll find the right place
March 2, 2011
6:41 pm

Jamesryan
Utica, USA
Forum Posts: 227
Member Since:
March 2, 2011

Offline
March 3, 2011
3:01 pm

Brearune
This sounds wonderful! I don't have anything helpful to tell you, but I'd certainly want to utilize this service if you had a shop somewhat near to the RI border (I live on the RI/Mass border, in Pawtucket/by north Attleboro) and as an aspiring tattoo artist it sounds like something I'd definitely want to persue as a career!
March 4, 2011
9:35 am

Jamesryan
Utica, USA
Forum Posts: 227
Member Since:
March 2, 2011

Offline
March 13, 2011
5:18 am

JC Alvarez
Orlando, FL
Forum Posts: 40
Member Since:
March 3, 2011

Offline

I love the idea! I do recall a form of Japanese or Chinese tattooing that does put meditative ritual into the practice of tattooing as well. If I remember correctly the ritual included the subject (person being tattooed) laying on a low platform or table of sorts, candles surrounding both the artist and subject, a few charms of energy and spirituality upon the tools being used etc. I wish I could remember all the details, but I had seen it in a documentary a few years back.
I also know that some cultures do perform tattoos in a ritual setting as part of a cultural thing, such as the Maori, Simoan, Mohican, among many other native cultures. The artwork always has a great ammount of spiritual and sultural significance as well.
I don't know of any place that still practices that style of tattooing or ritual anymore however, so if you do set up a shop like that I am all for it. I'd even make the trip just to experience it.
Forum Timezone:
America/New_York
Most Users Ever Online: 116
Currently Online:
31 Guest(s)
Currently Browsing this Page:
1 Guest(s)
Top Posters:
gbalychik: 8195
vampyremage: 462
Sommersett: 296
SasQuatch9585: 271
Jamesryan: 227
Member Stats:
Guest Posters: 60
Members: 2539
Moderators: 2
Admins: 1
Forum Stats:
Groups: 2
Forums: 6
Topics: 8772
Posts: 12853
Newest Members: justbetter, SanartU, HanukG, JESSE, 1heyman, Michaeldeme
Moderators: Oakbear (886), Richard Ivey (6)
Administrators: Chris Carter (195)