How do you stay sane? | General Discussion | Forum
A
A
A


Topic RSS

How do you stay sane?

September 17, 2012
12:40 pm

Roeroe92
Oregon
Forum Posts: 24
Member Since:
September 16, 2012

Offline
I know that there are a lot of people that do not understand my spirituality and might even be afraid because I am "different."
Before I found CoBM, I would have to remind myself that not everyone is going to understand, support, or even like me. So I would listen to music that really spoke to me, usually something tribal or I would dance. It helped me connect to myself and not feel as if everyone was against me, per say. 
Now that i'm in nursing school it is really hard for me to even have a life outside of homework, class and clinicals, but I'm so glad I have all of you for "support." Even though we may not talk, just having an outlet to talk, read, and know that others are here helps me get through the day. 
I'd love to hear how you all stay "sane" from day to day.

September 17, 2012
3:11 pm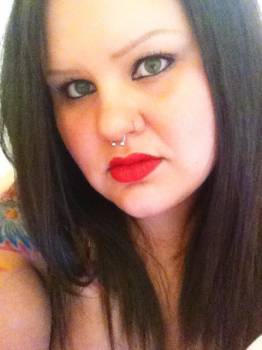 DutchessOfNill
Wenatchee, WA
Forum Posts: 85
Member Since:
August 10, 2011

Offline
September 17, 2012
3:22 pm

Roeroe92
Oregon
Forum Posts: 24
Member Since:
September 16, 2012

Offline
September 17, 2012
5:09 pm

KendrahLi
Los Angeles, CA -818
Forum Posts: 86
Member Since:
September 9, 2012

Offline
Go through the first few blogs while you can, they are disabling it soon and I need to find another place to house my articles. But they are snips from my meditation course for beginners http://kashakutatsu.multiply.com/
Mods and manipulation have been my thread of sanity when all else fails me. Even in trances I can have relapses of whatever I'm working through, whatever technique I use from fasting to blood play tends to help me gain clarity where there is confusion. A good chunk of my ink was done when I was working through something that I couldn't otherwise get through. Given all of them are deeply spiritual and external representations of my internal processes, beliefs or appearance; but have side effect of helping me through things.
-= www.khaotyk-artwerx.com =- Ex Ignorantia Ad Sapientiam; E Luce Ad Tenebras
September 17, 2012
11:59 pm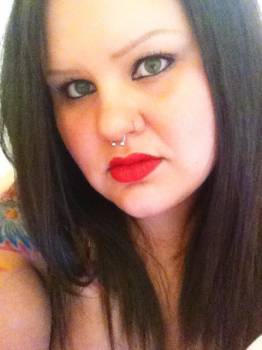 DutchessOfNill
Wenatchee, WA
Forum Posts: 85
Member Since:
August 10, 2011

Offline
September 18, 2012
3:38 am

KendrahLi
Los Angeles, CA -818
Forum Posts: 86
Member Since:
September 9, 2012

Offline
September 25, 2012
4:17 am
KristenAtkinson0
South Korea
Forum Posts: 225
Member Since:
February 27, 2012

Offline

September 25, 2012
9:39 am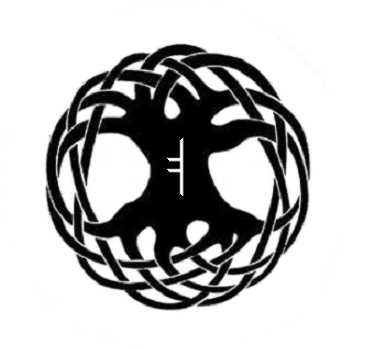 Oakbear
UK
Forum Posts: 886
Member Since:
January 7, 2011

Offline

I reflect a lot, and always try and look at how i feel and what i'm thinking, and why. I find it helps me stay grounded and take perspective on things.
Sometimes that isn't easy, and having emotional support from my wife is a big help in staying sane.
Sometimes i need to not think, and just 'reset'. I find playing music, spending time with my animals, smoking my pipe, gardening, walks in the country and meditation are a big help in this. They help me calm my thoughts when they begin to race away from me.
Sometimes modification can do this, but it tends to be 'bigger' if that makes sense. An event which marks a milestone, almost like a new chapter. I don't often plan for this, but afterwards realise it was something i needed.
"The individual has always had to struggle to keep from being overwhelmed by the tribe. If you try it, you will be lonely often, and sometimes frightened. But no price is too high to pay for the privilege of owning yourself." - Nietzsche
September 25, 2012
10:26 am

Sommersett
Forum Posts: 296
Member Since:
May 24, 2012

Offline
Martial Arts makes me feel better in every way!!
Daily yoga.  Daily nature walks.
I make a beautiful meal for my family every night and we all sit down together.  I do a full center piece with candles lit and the whole 9 yards.  The kids make and collect things to decorate.  We go around the table and say our "yea's and boo's of the day" telling each other what we really liked and disliked about our day.  We are super sweet and cheesy around my house with my husband and I as the ring leaders of the "you're so awesome" fest.  Just goofy!!!

Silence is also important to my mental health.  When I was younger I would do a "silence fast" where you don't talk and try to stay in a quiet place for a certain amount of time.
Writing is also helpful.
Everyone has something to say about the Mona Lisa until you're standing in front of it speechless.
December 20, 2012
2:43 am

link9454
Colorado
Forum Posts: 38
Member Since:
December 20, 2012

Offline
I read philosophy, and live with my head in the clouds as it were. I only come down to set myself on autopilot for things like work. I also target classes in school where I can keep my head in the clouds and continue to do something useful, Philosophy, Ethics, Humanities, Economics, Political Science, etc. All subjects I can daydream about and still get good grades in.
Forward though the dark uncertain, Or back though the thorns with your bare flesh, It is your choice how to live, between the truth and the lie.
December 29, 2012
6:54 am
Terri
Forum Posts: 3
Member Since:
December 29, 2012

Offline
How do I stay sane? Wow, nice question! Its pretty difficult, with all the s#$#$t going on every SINGLE day! But prayer, self belief and love for my family makes me focus on the positive aspects rather than the negative ones.
January 13, 2013
11:50 am

SasQuatch9585
USA
Forum Posts: 271
Member Since:
July 12, 2011

Offline

Who I am is a matter of the free choices I make. It doesn't matter what others think of me, or have done to me, or would like to do to me. That is not makes me who or what I am. Who I am is determined and demonstrated by my own choices.
I've suffered a lot at the hands of others who believe I am evil because of my mods, but I am not evil. I've been accused of every foul act a man is capable of, but I am not guilty of any of it.
Truth is not determined by popular opinion. Truth exists in spite of popular opinion.
This is one key to my sanity.
Emotions are not the direct and unavoidable result of the situation you're in. Emotions are a reflex; a reaction to your understanding of the situation you're in. One can learn to control that reaction.
About ten years ago I began trying to control my anger response. The job I worked at the time required a lot of attention to detail and it was quite a tricky task. As I was only learning the task, mistakes were inevitable and rather frequent. Frustration and anger was the obvious result. However, understanding that I could learn to control these emotions, I did my best to just let go of my frustration before it grew into anger.
Some may say that I was doing more harm than good by holding it all in, but I insist I was not holding it in at all. I was letting it go.
There are some things in this world that you cannot change, no matter how hard you try. Your own imperfect human nature being one of those things. When I made a mistake I would remind myself that being upset over it will not change the fact that I made the mistake, nor will it help me to repair the mistake. And I certainly didn't need the anger to help me learn the lesson and avoid the mistake in the future.
I began to see anger as something that increases the magnitude of a problem. It prevents a person from thinking rationally. It inspires over-reactions, resentment, and hatred. Anger, for me, was the root of much of my insanity.
Finding the root of my anger and letting go of it was a major step in my becoming more sane. Not allowing myself to embrace new anger is a major part of my staying sane.
Sometimes I wonder if I can say anything in less than a hundred words.
Forum Timezone:
America/New_York
Most Users Ever Online: 116
Currently Online:
13 Guest(s)
Currently Browsing this Page:
1 Guest(s)
Top Posters:
gbalychik: 8195
vampyremage: 462
Sommersett: 296
SasQuatch9585: 271
Jamesryan: 227
Member Stats:
Guest Posters: 60
Members: 2537
Moderators: 2
Admins: 1
Forum Stats:
Groups: 2
Forums: 6
Topics: 8772
Posts: 12853
Newest Members: HanukG, JESSE, 1heyman, Michaeldeme, REUNatasha, o_dogg
Moderators: Oakbear (886), Richard Ivey (6)
Administrators: Chris Carter (195)