Going Against Cultural Norm | General Discussion | Forum
A
A
A


Topic RSS

Going Against Cultural Norm

December 8, 2011
9:01 pm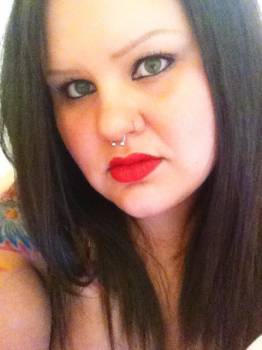 DutchessOfNill
Wenatchee, WA
Forum Posts: 85
Member Since:
August 10, 2011

Offline
The first piercings I ever received were done when I was
only a couple of days old using a needle and thread (as were all of the women
in my family).  I am first generation Hispanic,
and this is not uncommon practice for Hispanic culture and is usually expected and
encouraged when a baby girl is first born. When my daughter was born, I decided not
to pierce her ears as a personal and hygienic decision (needles and thread just
don't do it for me).  I felt that she
should be free to make that choice when/if she felt she wanted to do it.  This was a huge issue with my family (so much
so that my grandmother cried) as they simply could not understand why I wouldn't
do it and that they felt I was influencing my daughter to be masculinized.
My
daughter is now 5 years old and has a new best friend who has her ears
pierced.  As a result, my daughter
has been inquiring about having her ears pierced and of course my family
(especially my father) is ecstatic and is encouraging her to ask me to
take her to have them pierced as they feel it is long overdue and an embarrassment that she doesn't have her ears pierced yet.  I have
explained to her that if she chooses to have it done it will smart a bit and be
sore and that we will have to soak them like she has watched me soak my piercings
everyday and that it is quite a responsibility, but she has yet to be deterred. 
I'm wondering what others may think is an 'acceptable' approach
to educating a young person about piercings and making wise decions about them (as I am not the type of mother to
say 'no' simply to say no)?
Also, I am
wondering if there are any other people who have gone against traditional mod practice for their culture and how it has possibly affected them
and how they handled it?
Personally I think it is a more than acceptable approach.  I have personal issues with the idea of piercing a child who is too young to know what is going on and believe that is something that shouldn't be done unless it is something actively desired by the child.  The idea of doing something permanent to a child without their consent has always bothered me a great deal.
As for the second half of the question, I'm not sure that I'm really in a position to comment sinct I don't really have a culture that has any traditional mod practices that I am aware of.  Unless, of course, you count the idea of being visibibly modified in a culture that doesn't tend to be entirely accepting of the visibly modified and even then, that is my own body and not the body of an offspring.
December 9, 2011
3:08 am

strommer
Portland,OR
Forum Posts: 212
Member Since:
October 3, 2011

Offline

i think you made the right decision waiting and the fact that she's asking about it now you should definitly consider it….much like vampyremage im not from a coulture that incouraged body mods and my youngest memory of mods was asking my mom to get my ears pierced witch she sternly replied "no its for girls" witch led me to wanting them so much that i did it my self im curently at 11 in each ear and have always wondered if my mom had let me would i have just stoped at the 2 or would i still have gone for so many . i think you should take her to a piercing studio and let her talk to the artist and have them explain the pros and cons like infections posible migration as she is young and still growing and see if she is still interested and if so definitly go for it atleast with something like a simple earlobe piercing witch can be removed after time if she grows out of it
Chyvonna i admire your bravery in standing up for what you believe to be right.
Like the others who have commented i come from a generic western culture which has few physical rites of passage, and have bucked the trend by finding my own and wearing them. It has crossed my mind however what i would have done should a modification been the cultrual norm…
"The individual has always had to struggle to keep from being overwhelmed by the tribe. If you try it, you will be lonely often, and sometimes frightened. But no price is too high to pay for the privilege of owning yourself." - Nietzsche
December 9, 2011
9:48 pm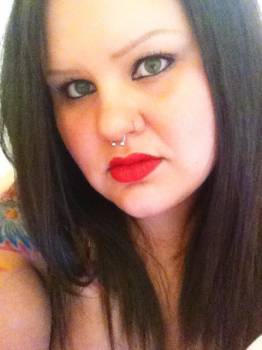 DutchessOfNill
Wenatchee, WA
Forum Posts: 85
Member Since:
August 10, 2011

Offline
Forum Timezone:
America/New_York
Most Users Ever Online: 116
Currently Online:
24 Guest(s)
Currently Browsing this Page:
1 Guest(s)
Top Posters:
gbalychik: 8195
vampyremage: 462
Sommersett: 296
SasQuatch9585: 271
Jamesryan: 227
Member Stats:
Guest Posters: 60
Members: 2538
Moderators: 2
Admins: 1
Forum Stats:
Groups: 2
Forums: 6
Topics: 8772
Posts: 12853
Newest Members: SanartU, HanukG, JESSE, 1heyman, Michaeldeme, REUNatasha
Moderators: Oakbear (886), Richard Ivey (6)
Administrators: Chris Carter (195)