Dress code issue at work. (Hair color) | General Discussion | Forum
A
A
A


Topic RSS

Related Topics

Dress code issue at work. (Hair color)

October 13, 2012
9:50 pm

xalyssamarie
US
Forum Posts: 3
Member Since:
January 7, 2011

Offline
I've been working at the same job for over a year now, my first job and I LOVE it. I've always followed the dress code (covering my tattoos by wearing long sleeves, taking out my piercings and covering them up with bandaids) but I'm getting a little fed up with it. Luckily they can't do anything about my plugs since their dress code said "one piercing per ear", nothing about size.

My hair has been red since I was hired, but I recently dyed it a brighter red and they're giving me issues with it. It's not a "natural color" and they want me to dye it another color. I'm guessing if I don't, they'll fire me for not following the dress code. I mean tattoos and piercings, whatever. But my hair color? Really? They're already taking away part of who I am, I really don't want them to take away everything.
What would you guys do? Should I try and get a letter from CoBM or just let them control me even more? I really don't want to lose my job.
Hi xalyssamarie, sorry you're having a tough time.
I'm not qualified to give legal advice, but here are some thoughts…
So the dress code prohibits vivid hair colours?
There is an argument that as a body modification one could have a spiritual significance in one's hair colour, although that may not be apparent to many as a 'modification' immediately, which might cause an issue.
As with arguing that any modification is an integral religious expression, it is important to note what is significant about that particular modification, and why compromise is unreasonable or impossible whilst expressing that. Hair being a little brighter than normal, when you have managed with it for some time with a less vivid shade, i think would be tough to argue. The obvious compromise is dyed but not quite so vivid a colour, which the employer has been happy to accept it seems.
Not meaning to put a damper on things, or say one can't argue it is necessary to your religious beliefs, but is this really worth risking your job over, when the dress codes have acceptable compromises in many areas? I'm not judging that it should or shouldn't be for you, but that you need to consider that.
As general advice, considering what is a religious expression and why, how you can compromise, and reasonable communication with an employer are all important.
Are they threatening to fire you, have they asked you change your hair, or has a manager had a 'moan' about it or made negative comments?
Any of these are a potential line for dialogue, so i'd recommend talking about, finding out what the problem is and why, and what they want to do about it. Then you can maybe give answers which answer concerns or express your feelings in a way which makes them reconsider. Not necessarily, but without communication you won't know.
"The individual has always had to struggle to keep from being overwhelmed by the tribe. If you try it, you will be lonely often, and sometimes frightened. But no price is too high to pay for the privilege of owning yourself." - Nietzsche
October 14, 2012
5:08 am

KendrahLi
Los Angeles, CA -818
Forum Posts: 86
Member Since:
September 9, 2012

Offline
I would see if you can work something out with them, esp if it's a job you don't want to risk losing. I'm one to chose my battles, I'll compromise in areas that aren't worth the potential repercussions.
You /could/ argue that you're alchemically aligning your hair to suit something you need spiritually in your life, but it's a hail mary that I don't think will do much good.
-= www.khaotyk-artwerx.com =- Ex Ignorantia Ad Sapientiam; E Luce Ad Tenebras
October 14, 2012
10:38 pm
KristenAtkinson0
South Korea
Forum Posts: 225
Member Since:
February 27, 2012

Offline

It's just one of those things where you have to think, Is my hair color really worth losing my job?
I know that we are forced to compromise a lot, especially professionally. However, if I have a job I love, and they ask me to do something like change my hair back, I'd try working it out with them. If it comes to an ultimatum, I'll usually compromise. It sucks, but sometimes it's the only thing you can do.
November 18, 2012
3:26 pm

Mufasa
Forum Posts: 16
Member Since:
September 17, 2012

Offline

Always ask for a compromise, or suggest one to them, this will be key in cooperation with your employer.
Check the dye box, I'm pretty sure most of them say exact hair color can't be guaranteed but it should be a close shade to your choice.
I'm definitely with most of the other people here, to choose my battles, I personally would not fight over my hair color; but my hair color has nothing to do with my beliefs, my piercings on the other hand were a different story, I fought for, and received accommodations for them.
I think Oakbear brings up some really good points to consider, I wish you well in your pursuit and I hope all goes your way.

September 23, 2016
7:06 am

stream26
Forum Posts: 10
Member Since:
June 2, 2016

Offline

So the dress code prohibits vivid hair colours?
There is an argument that as a body modification one could have a spiritual significance in one's hair colour, although that may not be apparent to many as a 'modification' immediately, which might cause an issue.
I have dark red hairhttp://hairstylezz.com/best-bu…..r-ideas/8/thats it nothing else and its been this way for years and now all of a sudden they want me to change it i cant understand why a customer would find red hair offensive i dress in the uniform they give me so whats the issue i dont have studs allover my face or a blue spikey punk style hair its DARK RED they really are the most pathetic annoying place to work for but i have to work there to provide for my little boy i will speak to the union see what they say first before doing anything but i hate the fact i have to change who i am for them for two nights a week, the red hair is me its who i am what im comfortable with everyone at work have said its discrimination.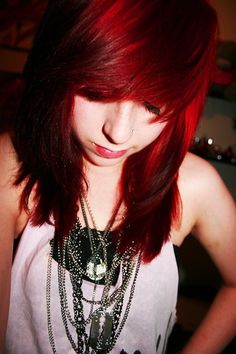 February 13, 2017
6:13 am

topazann
Forum Posts: 8
Member Since:
July 3, 2016

Offline
I think it depends on the circumstances. No one should be telling you how to look, but if it's deemed inappropriate by customers/clients then it could affect business so I can see why they would ask you to change e.g. if your hair is blue like that from newaylook.com and you're a funeral director then I'd ask you to tone it down, or if you work with food, it might give the impression that hygiene procedures aren't being followed (like not being allowed to wear nail varnish when working with food).
Some companys have a strict hair and appearance code. The company I worked at changed their policies and to me it sounded really silly. But you have to remember your part of the company and they have to look and appear professional.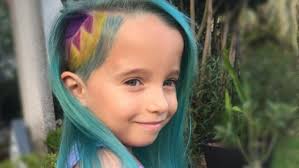 Forum Timezone:
America/New_York
Most Users Ever Online: 116
Currently Online:
21 Guest(s)
Currently Browsing this Page:
1 Guest(s)
Top Posters:
gbalychik: 8195
vampyremage: 462
Sommersett: 296
SasQuatch9585: 271
Jamesryan: 227
Member Stats:
Guest Posters: 60
Members: 2539
Moderators: 2
Admins: 1
Forum Stats:
Groups: 2
Forums: 6
Topics: 8772
Posts: 12853
Newest Members: justbetter, SanartU, HanukG, JESSE, 1heyman, Michaeldeme
Moderators: Oakbear (886), Richard Ivey (6)
Administrators: Chris Carter (195)