A connection between you and your body modifications | General Discussion | Forum
A
A
A


Topic RSS

A connection between you and your body modifications

November 10, 2011
8:45 pm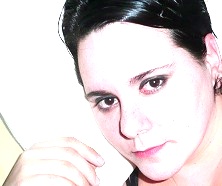 Lillianna
Portsmouth, NH
Forum Posts: 6
Member Since:
November 10, 2011

Offline

I touched on this in a post about what mod's people are planning next but thought I'd post it here.
I was wondering if any of you have felt a connection between you and your body modifications before you even got them done?
You get the idea, are inspired, however it happens you know what modification you want, need, desire next bu there is something more. As you do your research and think about your mod, imagine it being done and when it is finally finished and the time gets closer to actually having it done…you feel like this mod is already a part of you. It's like it is meant to be or should have been already. It's hard to explain to others who simply don't understand why you'd do this sort of thing to your body but you know it is the right decision for you.
I feel like this with every body modification I have had. It makes for an amazing experience when it comes time to actually go through with it. When it's being done and then when you finally see it on you…It's like "Hello there, where have you been all my life?" What I love is the feeling of being even more connected to myself and for me, closer to God.
Anyone share any similar experiences?
I feel similar, in that i think my mental rehearsal and desire for a specific change develop a sense of meaning and ownership as i go through the process of readying myself.
It important for me as it bring my body in sharper focus, allows for the joining of my physicality to mind and spirit, even prior to any change.
The mod itself is a culmination of this i think, but that relationship continues to develop.
"The individual has always had to struggle to keep from being overwhelmed by the tribe. If you try it, you will be lonely often, and sometimes frightened. But no price is too high to pay for the privilege of owning yourself." - Nietzsche
November 11, 2011
8:48 am

astral_phoenix
Bel Air, Maryland
Forum Posts: 63
Member Since:
October 3, 2011

Offline

I have a similiar connection with my body mods. When I meditate I often see myself already modified, and for months sometimes weeks I get an energy sensation in the spot where that mod will be.
As I get the mod done I meditate through it, or am talking to my artist about it. What it means to me, and the like. After the piece is done I feel like a piece of my puzzle has been put where it belongs.
"People living deeply have no fear of death." – Anais Nin
I feel this to a greater or lesser extent depending on the mod in question, although I think it is always there a little bit.  My tattoos, as much as I love them, rarely give me this feeling to a great degree.  I think I look at my tattoos in a different manner than I look at some other mods and that's the reason why.  For me, my tattoos are where the art comes in.  While the images still strongly represent me, they are unable to create the illusion of being natural so I don't get that feeling quite so strongly with them.
I have gotten that sort of feeling the strongest when it comes to subdermal implants, especially my subdermal horns.  There's just something about a modification that, while unnatural in the sense that humans do not have spines or horns, because they are completely under the skin they reate that illusion of being entirely natural.  I absolutely love that illusion.  I've got much the same feeling for my impending tongue split as well.
November 11, 2011
4:10 pm

astral_phoenix
Bel Air, Maryland
Forum Posts: 63
Member Since:
October 3, 2011

Offline

I think that's a wonderful way of putting thing Phoenix.  In a way, my tattoos project their own energy in showing images that resonate strongly with me.  But my more physical modifications are shaping my body into the way I feel it is meant to be.  I can't say that one is more important than the other, but they both fulfill different roles and they both have different feelings associated with them.
November 13, 2011
6:33 pm

Brandybryan97
Akron, Ohio
Forum Posts: 11
Member Since:
October 30, 2011

Offline

I completely agree. I couldn't imagine taking my piercings out. They are a part of me and always will be. When I got my lip ierced it symbolized me being able to take back control of my body. I chose my lip because to me, it was my way of reminding myself that I can speak out. After I was sexually assaulted I didn't tell anyone, and getting my lip pierced reminded me that I have the power and the right to my own body.
December 12, 2011
2:25 pm

Shawnstill
Springfield Mo
Forum Posts: 4
Member Since:
December 12, 2011

Offline

I dont have a piercing and only one one tat. My mods that bring me pece are my suspentions. Body suspentions are by far the most beautiful feeling of calm and closeness to my inner self that I could ever dream of. So yes I agree, to think and plan whats comming next is a way to become closer to my higher power.
December 18, 2011
12:01 pm

Ascetic Athlete
Forum Posts: 71
Member Since:
October 2, 2011

Offline

I definitely feel that there is a connection between myself and my mods. Over thanksgiving break I stretched my ears up from 3/4in to 7/8in and had a blowout. My lobes went back down a 2g within a week. As dumb as it may sounds, I was legitamely bummed out hardcore. It just felt so wrong not being able to put my finger through my lobe (this has become a way to calm myself down when stressed out, I basically just play with my tunnels). Luckily I am back up to 3/4in now and everything is back to normal. 
My tongue ring (14g), prince albert (0g), and two of my tattoos I feel are heavily related to my sexuality and sexual energy. I've had my PA out before during sex and it definitely felt wrong, like I was "off my game".
"Body modifications say a lot about ourselves, it says even more about those who surround us"
Forum Timezone:
America/New_York
Most Users Ever Online: 116
Currently Online:
31 Guest(s)
Currently Browsing this Page:
1 Guest(s)
Top Posters:
gbalychik: 8195
vampyremage: 462
Sommersett: 296
SasQuatch9585: 271
Jamesryan: 227
Member Stats:
Guest Posters: 60
Members: 2536
Moderators: 2
Admins: 1
Forum Stats:
Groups: 2
Forums: 6
Topics: 8772
Posts: 12853
Newest Members: JESSE, 1heyman, Michaeldeme, REUNatasha, o_dogg, Dr.Squid
Moderators: Oakbear (886), Richard Ivey (6)
Administrators: Chris Carter (195)