Tattooed Myself | Experiences | Forum
A
A
A


Topic RSS

Related Topics

Tattooed Myself

I just finished my second tattoo ever. I chose to put the church bars in red on the inside of my ankle. I've got to say, it wasn't the most painful tattoo ever. I found it really easy to ignore the pain by just concentrating on the actual tattoo. I've done one other tattoo previously on myself on my thigh. It was a bit more painful but like I said just concentrating on the tattoo was enough to block out the pain. If any tattoo apprentice out there is holding out on tattooing yourself for fear of pain: just do it! That's all you gotta keep telling yourself. It was a very fun experience though too. I'm glad I did my first tattoo on myself because I didn't have anxiety about doing the tattoo that I would probably have with working on someone else.
February 4, 2011
5:39 pm

Chris Carter
Pennsylvania
Forum Posts: 195
Member Since:
February 3, 2008

Offline
Can you give some more detail about the experience? Was there a specific reason you decided on red ink? I'm not an artist so I'm not sure what would be crossing my mind during the self-tattoo. What was on your mind more, the meaning behind the tattoo or focusing on doing a good job?
Church of Body Modification, President
March 2, 2011
7:11 pm

Jamesryan
Utica, USA
Forum Posts: 227
Member Since:
March 2, 2011

Offline
I've done a couple of tattoos on myself as well. One small heart between my thumb and my index finger and the word "LOVE" in block letters on my forearm. While the latter did not turn out as I planned, the experience was profound.
As you stated, Arun, I could block out all the pain by simply concentrating on the work itself.
My mind was mostly set on the meanings of the tattoos rather than doing a good job. I'm going to have someone go back over my forearm and fix up my mistakes when I have the money.
James R. Somers ModernPrimitivism.com
March 10, 2011
4:16 pm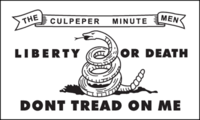 wilddawg1
nc
Forum Posts: 3
Member Since:
March 10, 2011

Offline
i have added my third tat back in nov. a cross on the right insde forearm piercing the skin daughters and wifes name.   i see so many on here choose peirceing but i am into actually showing my lord how i fel with graphics tried to make it my avitar but said it was to large have to shrink the photo.   the one up is one of my others.
Forum Timezone:
America/New_York
Most Users Ever Online: 116
Currently Online:
22 Guest(s)
Currently Browsing this Page:
1 Guest(s)
Top Posters:
gbalychik: 8195
vampyremage: 462
Sommersett: 296
SasQuatch9585: 271
Jamesryan: 227
Member Stats:
Guest Posters: 60
Members: 2538
Moderators: 2
Admins: 1
Forum Stats:
Groups: 2
Forums: 6
Topics: 8772
Posts: 12853
Newest Members: SanartU, HanukG, JESSE, 1heyman, Michaeldeme, REUNatasha
Moderators: Oakbear (886), Richard Ivey (6)
Administrators: Chris Carter (195)