negative/positive/neutral experiences | Experiences | Forum
A
A
A


Topic RSS

negative/positive/neutral experiences

June 26, 2013
3:24 am

madeofpaper
Forum Posts: 11
Member Since:
July 7, 2011

Offline
Here's a place to share any negative, positive, or neutral experiences you've all had from people seeing your mods.
For me, i have some experiences for all three.
Negative: Once, when I was at work, a man approached the register, and when he looked at my face he noticeably recoiled and said, "scary."
Neutral: When people are honestly curious and ask questions. Like, "how much did that hurt?" Or when viewing microdermals, "how does that work?" And then explaining the details to people.
Positive: General comments such as, "i love your piercings" or my personal favorite, "i really enjoy your art."
Feel free to share your own personal experiences!
June 26, 2013
8:12 am

Sommersett
Forum Posts: 296
Member Since:
May 24, 2012

Offline
Negative: My Grandmother has been offering to pay for plastic surgery to have my lobes 'fixed' as she puts it, and my facial scars 'touched up.' She has offered for years!! Recently she told me I could also get some filler or botox if I want. I feel like she doesn't like to look at me or something.
Neither: Does that go all the way through?
Positive: That jewelry is beautiful!
Everyone has something to say about the Mona Lisa until you're standing in front of it speechless.
June 26, 2013
7:38 pm

joshie_
Ulludulla, Australia
Forum Posts: 39
Member Since:
March 25, 2013

Offline
Negative: my mother states that she is going to disown me once i get my tongue split.
Neutral: When older customers come into work, begin their shopping experience by giving me filthy looks, but by the time the finish talking to me they realise I'm a friendly person with much to offer and they ask me all sorts of questions.
Positive: Compliments, obviously!

June 26, 2013
11:27 pm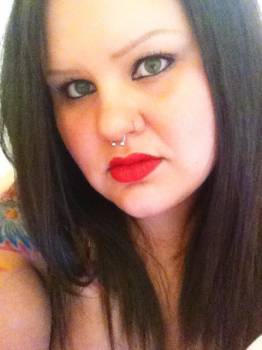 DutchessOfNill
Wenatchee, WA
Forum Posts: 85
Member Since:
August 10, 2011

Offline
Negative: When people make statements such as 'I didn't think you had so many tattoos (also insert piercings). You don't seem like the type'. I get this a lot. I don't always wear my facial jewelry and usually keep fairly well covered up because I have a tendency to be cold natured, so when people DO see my mods they often make comments like this. Also, I really don't understand what 'type' of people get mods. I was sort of under the impression that ALL types of people do it.
Neutral: Questions such as: 'Did that hurt?', 'Who does your ink?'
Positive: My favorite is when people DON'T acknowledge my mods and instead look at ME. Not my tattoos, not my jewelery, just directly in the eye like they would anyone else.
Negative, for me is those close to me finding it hard. My Mum really struggles even talking about it. We have discussed it and she knows it makes me happy, but still feels sad because it feels that i hurt myself or make my life harder. Her being sad because of who i am makes me feel sad, even though it's because she loves me so much.
Neutral, i suppose is the opinions of people day to day. Whether they like it or not, the questions etc. I don't really mind this, it's human nature, and compliments are nice, but mostly i'd rather people ignored it if i'm honest! It can however lead to the positive, which is…
Positive is when someone is changed positively by meeting me. They ask a question or make a judgement, and my response allows them to reconsider their perspective. The 'I thought people with tattoos were aggressive, but you are lovely' type scenarios. The 'I'd never have the courage to do that, even though i always wanted to, but having talked to you i might just do it' conversations. The 'I had never considered piercings to be spiritual, but i see they can be' discussions. Those situations make all the dirty looks and silly questions worth it

"The individual has always had to struggle to keep from being overwhelmed by the tribe. If you try it, you will be lonely often, and sometimes frightened. But no price is too high to pay for the privilege of owning yourself." - Nietzsche
July 23, 2013
6:47 pm

seamonkey7
Baton Rouge, LA
Forum Posts: 4
Member Since:
July 22, 2013

Offline
I don't know if this is positive or negative and to be honest, it still flabbergast me, but I have a treble clef and bass clef intertwined on my ankle.
I was outside smoking at work and someone approached me and told me they loved my tattoo and they played the piano as a child, then proceeded to ask me if it was the note J Major.
I take a composition class every week and presented the J Major scale I wrote to my teacher
Forum Timezone:
America/New_York
Most Users Ever Online: 116
Currently Online:
30 Guest(s)
Currently Browsing this Page:
1 Guest(s)
Top Posters:
gbalychik: 8195
vampyremage: 462
Sommersett: 296
SasQuatch9585: 271
Jamesryan: 227
Member Stats:
Guest Posters: 60
Members: 2536
Moderators: 2
Admins: 1
Forum Stats:
Groups: 2
Forums: 6
Topics: 8772
Posts: 12853
Newest Members: JESSE, 1heyman, Michaeldeme, REUNatasha, o_dogg, Dr.Squid
Moderators: Oakbear (886), Richard Ivey (6)
Administrators: Chris Carter (195)