Finding Others | Experiences | Forum
A
A
A


Topic RSS

Finding Others

June 18, 2012
1:11 am

lucastm
Boone, NC
Forum Posts: 13
Member Since:
June 6, 2012

Offline
I'm a modified early twenties chick and I find it hard to meet new people who are accepting of me.  Like, plenty of people are fine with me having them and think it's interesting even, but no one wants to get involved.  And don't you dare mention this church, they practically run the other way screaming.  I was wondering if anyone else has had similar experiences.  Some of you all are married and have (i'm sure, adorable and loving and accepting) little families, so I was wondering – how did you find each other?
PS- there seems to be such a big societal push on men to stay un-mod-ed and get 'clean-cut' jobs.  I have trouble even spotting mod-ed men – and I'm on a college campus! Thoughts?
June 18, 2012
2:11 am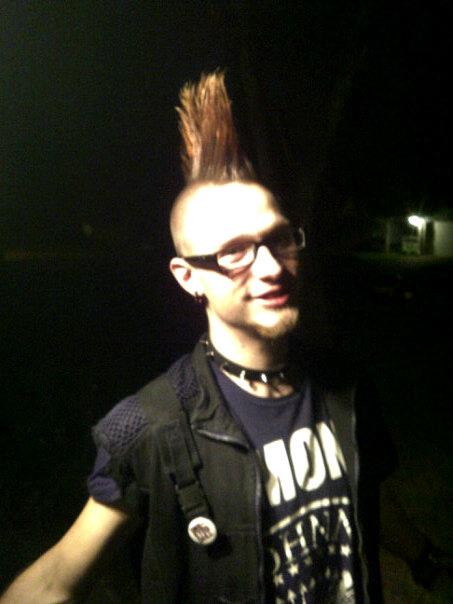 PaulDoll
Forum Posts: 16
Member Since:
May 29, 2012

Offline
the only person in my immediate family that likes my mods is my sister. my mother hates me for them and my dad doesnt really talk to me because of them. all my friends love my mods. in fact it was my best lesbian friend that directed me to find this church. i met her through a guy that i consider my brother. i all of us get along because we are like minded. like minded people tend to be drawn together usually over time and without even trying to find each other. also it helps not to try so hard to look for people. just let things happen and you will find exactly what you are looking for.
in terms of jobs and being un-modded, i have not heard much on that topic. i had no idea that it was being pushed. im studying to be a chef and no one really cares if a chef is modded. which probably why i have not heard much on this subject. i do, however, find it silly to push someone to be clean when its their choice anyway.
June 18, 2012
8:37 am

Sommersett
Forum Posts: 296
Member Since:
May 24, 2012

Offline
Hi lucastm.  My heart goes out to you.  Being modified is a path of individuality for sure.  My husband and I met in Philadelphia because we lived in the same neighborhood.  I was 30.  I have dated men and women and most of them just want a freaky cute sex toy. (right?) However, I do have some suggestions for you.  PaulDoll is right about things happening for you in good time.  Keep yourself surrounded by people, places and things that resonate with your best self.  Try to go to art shows as much as possible… museums, parks, little cafes with stuff on the walls.  I try to stay out of bars and go into coffee places.  Go to open mic nights where people are encouraged to express themselves.  Many things are free to women or free before a certain hour.  Maybe try to brush up on some current events so you will have something light and interesting to talk about.  Maybe you get deep too fast?  I was in college in the mid-late 90's and I also traveled through Europe SOLO…. all by my sweet self.  Here is the pearl of wisdom lucastm…. keep a deck of playing cards on you and ask people to play.  I have made MANY friendships over a deck of cards and a game of crazy 8's.  I can teach people to play crazy 8's in several languages… or with no words at all.  JUST TRY IT.  I bet you are beautiful and people are intimidated by you, so ask people to interact over a silly game… my guess is you'll be smiling for many reasons before you know it.  (wink-wink)
Everyone has something to say about the Mona Lisa until you're standing in front of it speechless.
Lucastm,
I looked at your profile to see what town you're in, then did a little research on Boone, NC.  Looks like you're in a small town surrounded by a bunch of other small towns.  With a population under 15,000 you're not likely to find many modified people.
The best advise I could give you is to focus on your education for now.  Don't get too caught up in a relationship yet.  Get your degree and make your way to a big city.  There you will likely find a larger sub-culture thriving in the coffee houses Sommersett mentioned.
In the mean time, unless you're within reasonable driving distance of a major city with such a sub-culture, stick to the books, and don't invest your heart in someone unless you find that they truly accept you for who you are.  Keep the sex casual, or avoid it all together.  Either way, you're better off than trying to love someone who doesn't love you in return.
And if you're feeling lonely, just keep hope for the future.  You'll find someone when they come into your life, and no sooner.
Sometimes I wonder if I can say anything in less than a hundred words.
While I do not have a partner currently, I do have a fairly decent sized circle of modded friends.  I didn't go looking for them specifically, but I think there are a few reasons why I eventually came across them.  First, I live in a big city and, as has been mentioned by a previous poster, this increases the chances of coming across modded individuals a fair bit.  Second, and kind of related to the first, my mods are rather visible and I often get attention and questions because of them.  You are not the only one in search of a modded partner and sometimes simply being out in an area where modded individuals frequent and being visible about it can be enough to meet another modded individual.  Third, I engage in a couple of hobbies that tend to attract modded individuals.  The first is the fact that I am an avid metal head and go t a lot of shows.  Tattoos are extremely common in that subculture, although other types of mods are less so.  My second mod-friendly hobby is LARPing, which is one that actually surprised me a bit.  I'm not sure if that one is just my specific group of if its common among LARPers in general, but I have gotten a ton of positive feedback from my LARP friends.
June 18, 2012
1:05 pm

Kevin_cook
Colorado
Forum Posts: 51
Member Since:
May 5, 2012

Offline

When i was younger i wanted people to understand. The people i knew didn't, or i was never brave enough to broach it, and i kept it to myself. Over time i felt i wanted to be myself, and learned to accept who i am. I stopped waiting for people to understand or accept me, and did what made me happy and fulfilled.
Some people don't understand and have fallen away from my life, but fortunately not too many. Others don't understand, but love me anyway and accept me for who i am. I've found a few, modded or not, who do get it. Maybe they were always there. but i assumed those without mods were different to me. Not everyone runs screaming, and some of them feel the same, but aren't brave enough to show it.
Much of the advice above this post simply says live your life and enjoy it. If we manage that i think we can't be going too far wrong.
"The individual has always had to struggle to keep from being overwhelmed by the tribe. If you try it, you will be lonely often, and sometimes frightened. But no price is too high to pay for the privilege of owning yourself." - Nietzsche
June 18, 2012
10:39 pm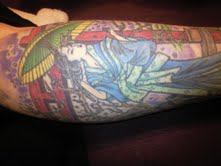 Amber Betts
Murphysboro, Illinois
Forum Posts: 17
Member Since:
May 6, 2012

Offline

I met my husband at age 17.  Neither of us had any mods at the time.  We married when I was 18, and as we grew up together (because that's what you do when you marry so young) we both became interested in various forms of modification.
We are both now nearing 40 (omfg,40!) and I am more modified than he is, but we both keep our mods pretty private, most are covered by clothing.
We live in rural Southern Illinois, in a town of 10,000 people.  I've found that if I form relationships with people that I am compatable with and only clue them into the mods later, they are usually accepting, and often curious.
Remember, be who you are, but keep in mind that your mods aren't all that you are!

June 19, 2012
6:51 am

lucastm
Boone, NC
Forum Posts: 13
Member Since:
June 6, 2012

Offline
July 11, 2012
4:53 pm

ColaChampagne
Forum Posts: 40
Member Since:
July 7, 2012

Offline
I've been alone most of my life (most of my childhood, not my fault), and I'm alone now. I have no one around me who understands or thinks the same way I do in regards to body modification, I have no idea where to meet people, or even where to go (even though I do plan on attending the Boston tattoo convention this August, if I can still afford it). I really honestly not sure if I even know how to build a connection with people as the only people I can really have deep conversation about body modification are on this forum, and I'm pretty sure most of you guys don't live in Massachusetts.
So I guess my point is, I understand where you are coming from I guess. lol.
We are all born a blank canvas, physically and mentally, It is up to us to decorate our mind and body.
June 17, 2013
6:24 pm

Bianca
Columbus,OH
Forum Posts: 2
Member Since:
June 15, 2013

Offline
I found my husband when I was 20. We worked at the same place. He was very accepting of my tattoos and piercings even though he is muslim. He doesn't mind if I get more.
I don't understand it until this day – why he does not mind as if he can't see them. He's conservative too. I believe people are created for each other. You will find your other half.
Forum Timezone:
America/New_York
Most Users Ever Online: 116
Currently Online:
20 Guest(s)
Currently Browsing this Page:
1 Guest(s)
Top Posters:
gbalychik: 8195
vampyremage: 462
Sommersett: 296
SasQuatch9585: 271
Jamesryan: 227
Member Stats:
Guest Posters: 60
Members: 2537
Moderators: 2
Admins: 1
Forum Stats:
Groups: 2
Forums: 6
Topics: 8772
Posts: 12853
Newest Members: HanukG, JESSE, 1heyman, Michaeldeme, REUNatasha, o_dogg
Moderators: Oakbear (886), Richard Ivey (6)
Administrators: Chris Carter (195)