Georgia | Connect | Forum
A
A
A

Topic RSS

Georgia

January 16, 2011
9:44 pm
Gillian
Rochester, NY and Savannah, GA
Forum Posts: 9
Member Since:
January 8, 2011

Offline

May 12, 2011
3:32 pm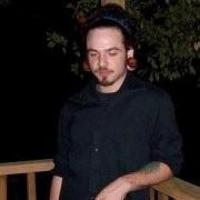 Juise37
Camden County, Georgia
Forum Posts: 15
Member Since:
May 12, 2011

Offline
May 7, 2012
4:27 am

acabamento
404
Forum Posts: 6
Member Since:
January 7, 2011

Offline
May 24, 2012
8:51 pm

Sommersett
Forum Posts: 296
Member Since:
May 24, 2012

Offline
September 17, 2012
10:22 pm

Mufasa
Forum Posts: 16
Member Since:
September 17, 2012

Offline

September 18, 2012
9:40 am

Sommersett
Forum Posts: 296
Member Since:
May 24, 2012

Offline
April 16, 2013
9:52 pm
finnschult
United States
Forum Posts: 2
Member Since:
April 16, 2013

Offline

April 19, 2013
9:53 am

Sommersett
Forum Posts: 296
Member Since:
May 24, 2012

Offline
Hi Finnschult! I am super close to Atlanta, so let me know if you are in town for a show or something. Welcome to the forum. I pierced at Piercing Experience (piercing.org) for years and I'm happy to hear about mods coming out of a beautiful coastal town like Savannah.
Everyone has something to say about the Mona Lisa until you're standing in front of it speechless.
July 2, 2013
11:53 pm
winterArose
Atlanta, GA
Forum Posts: 2
Member Since:
July 1, 2013

Offline
July 6, 2013
7:59 am

Sommersett
Forum Posts: 296
Member Since:
May 24, 2012

Offline
Hi Skybeyond. I'm glad to hear you went to Piercing Experience, however I am no longer piercing there. The ownership has changed, Brian Skellie is no longer living in Atlanta, and I working towards something different in my life.
Glad to connect with you here or at a show or something.
Everyone has something to say about the Mona Lisa until you're standing in front of it speechless.
August 28, 2014
7:52 pm

nemissary
Forum Posts: 27
Member Since:
August 28, 2014

Offline
I know this topic for Ga. is old, but my wife and I are in Southeast Georgia near Savannah.  We have always been very private about our beliefs etc. but have recently changed our viewpoint on this. 
Sidenote: Planet3 in Savannah is a great piercing studio and there are several great tattoo shops: Anonymous and Butcher in Savannah and Ivory Tower in Statesboro.  There are many more, but I can personally vouch for these being very clean and professional.
September 21, 2014
9:55 am

Sommersett
Forum Posts: 296
Member Since:
May 24, 2012

Offline
September 22, 2014
6:38 pm

nemissary
Forum Posts: 27
Member Since:
August 28, 2014

Offline
The main factor on going public with many of our beliefs and/or actions is my retirement from a career that forced me to look a certain way and did not allow ANY visible tattoos and piercings and my wife taking over as a Director in her career, so she can just tell most people to deal with it if they don't like tattoos and piercings.  I had been hiding my tattoos and piercings and then even removed my piercings that were hidden for so long that I had forgotten how much I loved them and how much it all meant to me.  
However, our 16 year old daughter came to me and said she wanted facial piercings, body piercings and surface bars , tongue piercings etc. and also wanted to start designing a tattoo for when she could get one.  I was supportive of her 100% and she couldn't believe it. (She knew I had tattoos but I never even went shirtless around her so she didn't know the extent and didn't know about the piercings).  So, as we took her on multiple occasions for piercings, it rekindled my interest and my wife started also working on a full sleeve tattoo from a 100% bare arm.  Guess I owe my oldest daughter for waking me back up and getting back into the body mod world even if it was started on just a more superficial level.
In addition, I have always erred on the side of privacy when many subjects came up: sex, piercings, tattoos etc. and so on. So many people have known me for 20+ years and had no idea of these things in my life.  Then one day my wife just started setting people on fire with her comments and embarrassing grown men when they were sitting around being crude and thinking they were embarrassing the females around them.  She made them all shut up with the truths she told and made them feel like little boys for trying to sport their tiny 20 dollar tattoos like they made them tough or something.  I was there and was very surprised at her openly saying so many things and not even flinching, I laughed so hard and of course the guys couldn't even get mean if they wanted too because then I would of stepped in.  Anyway, she made them all feel impotent and pathetic and outed us at the same time as being VERY active and adventurous in our physical relationship, including body modification.  So, after that she has been too bold and outspoken for us to ever be "private" again lol.  It is funny to see her out "crude" some crude country boy idiots and watch them turn red and get embarrassed when she says things and then also sports more ink etc. than all of them together.
Silly little story, but it was a turning point for us in a small-ish town in the South.  We had both been members of CoBM for several months at that point but just hadn't used the forums yet.  Of course not a single Christian around here believes the CoBM even exists.  We are in a super conservative "Bible-belt" town with churches on every corner.  The churches are even still 99% segregated here.  There are "white churches", "black churches", "Mexican services" and a "Korean church".  With so much division even among the ranks of Christians here, there is no room for them to accept any alternate belief systems or allow anyone to mix a belief system with theirs.  Most people around here think it is Satanic to get piercings or Tattoos and that if you get them you are either mentally ill, evil, self loathing and lost or all the above.
I have moved on with visible modifications and so has my wife and oldest daughter.  We are in constant planning and budgeting for further tattoos and piercings as we get ideas, make decisions and heal.
Forum Timezone:
America/New_York
Most Users Ever Online: 116
Currently Online:
25 Guest(s)
Currently Browsing this Page:
1 Guest(s)
Top Posters:
gbalychik: 8195
vampyremage: 462
Sommersett: 296
SasQuatch9585: 271
Jamesryan: 227
Member Stats:
Guest Posters: 60
Members: 2537
Moderators: 2
Admins: 1
Forum Stats:
Groups: 2
Forums: 6
Topics: 8772
Posts: 12853
Newest Members: HanukG, JESSE, 1heyman, Michaeldeme, REUNatasha, o_dogg
Moderators: Oakbear (886), Richard Ivey (6)
Administrators: Chris Carter (195)