Ryan Emans - Initiate Minister | Church News | Forum
A
A
A


Topic RSS

Related Topics

Ryan Emans - Initiate Minister

Read the original blog post

January 28, 2012
11:33 am

Chris Carter
Pennsylvania
Forum Posts: 195
Member Since:
February 3, 2008

Offline
January 18, 2012
With pleasure and excitement, the CoBM would like to announce that Ryan Emans has been accepted as an Initiate Minister for the Church of Body Modification. Ryan first submitted his Minister Application on August 18, 2011 and, though he is in the UK, made himself available for several discussions regarding the position. Ryan is very active on the CoBM forums, giving excellent and appropriate advice. He also helps people on a daily basis through his job as a Registered Mental Health Nurse.
To learn more about Ryan, please read his bio as well as his full Minister Application. You may also email Ryan at ryanemans@uscobm.com. Ryan has a positive voice and a gentle nature to him, making him very easy to speak with.
We are proud to have Ryan join the CoBM as an Initiate Minister and know he will be an asset to the Church and to the modified community.
Church of Body Modification, President
January 28, 2012
11:50 am

Chris Carter
Pennsylvania
Forum Posts: 195
Member Since:
February 3, 2008

Offline
January 28, 2012
3:12 pm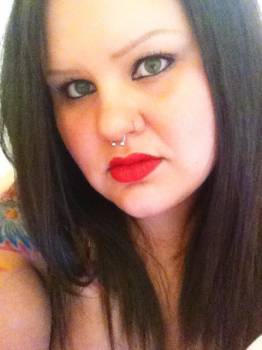 DutchessOfNill
Wenatchee, WA
Forum Posts: 85
Member Since:
August 10, 2011

Offline
Thanks everyone!



I'm over the moon to be accepted, and hope i can live up to the high standard the COBM is setting!
I look forward to using this opportunity to grow with the Church, as well as offer what help i can to others.
"The individual has always had to struggle to keep from being overwhelmed by the tribe. If you try it, you will be lonely often, and sometimes frightened. But no price is too high to pay for the privilege of owning yourself." - Nietzsche
January 29, 2012
12:35 am

strommer
Portland,OR
Forum Posts: 212
Member Since:
October 3, 2011

Offline

January 29, 2012
3:30 pm

Breanne Redin
Bath, Maine
Forum Posts: 37
Member Since:
March 3, 2011

Offline
February 7, 2012
6:42 pm
lmoseman
Cleveland Heights OH
Forum Posts: 10
Member Since:
July 11, 2011

Offline

February 11, 2012
7:38 am
jwestpsk
Arkansas
Forum Posts: 22
Member Since:
July 11, 2011

Offline

Forum Timezone:
America/New_York
Most Users Ever Online: 116
Currently Online:
22 Guest(s)
Currently Browsing this Page:
2 Guest(s)
Top Posters:
gbalychik: 8195
vampyremage: 462
Sommersett: 296
SasQuatch9585: 271
Jamesryan: 227
Member Stats:
Guest Posters: 60
Members: 2527
Moderators: 2
Admins: 1
Forum Stats:
Groups: 2
Forums: 6
Topics: 8772
Posts: 12853
Newest Members: pogo, Odchudzanieokxxx, KaiAria, akshayv, XMikoDikoX, YawarWaqaq
Moderators: Oakbear (886), Richard Ivey (6)
Administrators: Chris Carter (195)