Promoting the CoBM to the modified community | Church News | Forum
A
A
A


Topic RSS

Promoting the CoBM to the modified community

September 28, 2014
6:45 am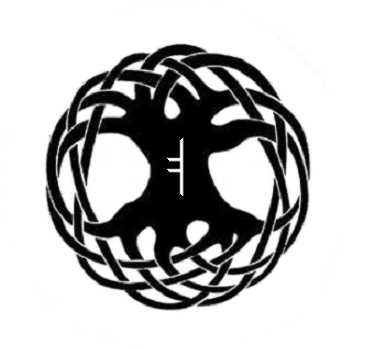 Oakbear
UK
Forum Posts: 886
Member Since:
January 7, 2011

Offline

Hello all!
As a church we don't really promote ourselves, being very wary of being like other religious groups who try to preach and convert people to their viewpoint, and wanting people to find their own path in their own time.
However i personally feel that their is a balance between preaching and giving information so people can have an awareness of who we are and what we do. It has always been a bit of a bugbear of mine that many in the modified community know little about us, or misunderstand who we are.
So how do you think we could better find the balance between giving info and being available, and being intrusive?
How could we better promote ourselves? (Given limited man hours from a small group of volunteers, and equally limited budget!).
"The individual has always had to struggle to keep from being overwhelmed by the tribe. If you try it, you will be lonely often, and sometimes frightened. But no price is too high to pay for the privilege of owning yourself." - Nietzsche
September 28, 2014
10:29 pm

nemissary
Forum Posts: 27
Member Since:
August 28, 2014

Offline
I have been trying to think of ideas along these lines also.  It is very hard to come up with ideas to get word out there without people thinking we are pushing our word. :/
I have mentioned the CoBM to 4 different groups in my local area and here were the results:
1: Piercers and heavily modified friends and staff at a nearby piercing shop. They already had knowledge of the CoBM and were thinking of places to get the 3 bars tattooed on themselves, but had not had any involvement besides just knowledge and approval of the idea of the CoBM.  I haven't stated much about CoBM except that I was a member and we have yet to sit around and discuss any ideas about it.  I think these men and women would get involved if I bring up the topic casually.  They are already living "The modified life".
2. An established tattoo artist in his shop while he was working on my back.  He isn't the kind of guy to really care either way and just kinda has a negative vibe with any "organized" type of group as far as I can tell.  Once again I just mentioned the CoBM casually and this time didn't even state that my wife and I are members.
3. A few long term friends and acquaintances in a local gamer hangout.  They just kind of looked at me weird when I stated my wife and I were members of the CoBM and I could see a lot of judging going on.  These are the same folks that have known me for 20 years but didn't have direct knowledge of the extent of my tattoos and piercings since they were not visible.  They also are mostly "Southern Baptist-Christian".
4. The Principle at the local High School. I casually mentioned our membership when she started to speak up about my oldest daughters piercings and she quickly shut up about that topic.  She had previously been the only one at the school to constantly bother my daughter about a septum piercing.  I went on to add that my wife and I also had many piercings and we strongly believed in the spiritual significance of each of our piercings.
So, that is the reaction locally so far.  I know in more metropolitan areas it may be easier, but I've stated before, there are so many very close minded people down here that alternate ideas etc. are hard to even talk about. Some people around here think it's ok to publicly and loudly bash people for their sexuality, race, and just about anything "different" from them.  Although that is only a small number of people, there is a large majority that silently approves of it.  There are not any local areas to really get the idea out there.  
Maybe flyers???  Some nicely designed flyers with the website and some of the ideas of CoBM may work if discreetly placed around?
Online community:
1. Maybe if we have a weekly or bi-weekly topic or class for discussion?  Make sure each of them has just a tidbit of the spiritual nature or the history of the spiritual nature of modifications and rituals, but not so much as to sound like we are trying to make people be spiritual with it, but just that it exists and is welcome. ??
2. How about some stickied topics or a separate forum for healing, preparation, planning, etc. of various piercings, tattoos, suspensions and rituals and anything else we connect with and may also have a statement on the history and spiritual side of it.  We could also place our own experiences and such there to open up more discussions.  I know many sites have these healing FAQs and such, but it can't hurt to also have them as a reference.  We could also link to articles like the Piercing Bible and such.. maybe.. I'm not sure on the process for that.
3. I'm not sure, but I thought I saw some signature banners somewhere?  Has someone made some nice ones that we can use on other Body Mod sites?  That would be great to have a nice banner that links to the CoBM on all of our posts on any of the other sites.
Sorry if I have typed way too much and didn't help a lot, but I will try to brainstorm with my wife for more ideas.
October 14, 2014
6:11 am

KendrahLi
Los Angeles, CA -818
Forum Posts: 86
Member Since:
September 9, 2012

Offline
I had the chance to plug the church to a lady who does spiritual tattooing here in Southern California during the Pagan Pride event. She has a private studio where she'll do a shamanic ritual to set intention for the ink then keeps ritual space open during the ink session. She teaches other tattooists how to do the spiritual tattooing in lectures. After I attended her workshop I asked her if she belonged (she did not), then I said it would be a wonderful community for her to get involved with <go into a speal about modalities and potential interest in her lectures>. I hope she joined or joins soon. 
I was thinking about it. Other spiritual organizations have informational booths there. I plan on vendoring at PPDLA one year when I get enough art built up. I could either have another from here join me and share a booth, or just have some brochures printed for the site. Something to plug the organization. I don't feel my fb plugs to my friends help much, I think they don't believe it's a legit spiritual church.  
-= www.khaotyk-artwerx.com =- Ex Ignorantia Ad Sapientiam; E Luce Ad Tenebras
October 17, 2014
10:03 pm

nemissary
Forum Posts: 27
Member Since:
August 28, 2014

Offline
That is great KendrahLi.  I'm envious of areas that have large Body Mod communities.  Brochures could be a great way to get info out there without sounding "preachy".  I have the same issue with friends etc. that just don't think there can be anything spiritual about Body Mods and that CoBM isn't even a "real" thing.  So many people cannot open their minds to other/new ideas. Good luck with the Booth! 
Forum Timezone:
America/New_York
Most Users Ever Online: 116
Currently Online:
20 Guest(s)
Currently Browsing this Page:
1 Guest(s)
Top Posters:
gbalychik: 8195
vampyremage: 462
Sommersett: 296
SasQuatch9585: 271
Jamesryan: 227
Member Stats:
Guest Posters: 60
Members: 2527
Moderators: 2
Admins: 1
Forum Stats:
Groups: 2
Forums: 6
Topics: 8772
Posts: 12853
Newest Members: pogo, Odchudzanieokxxx, KaiAria, akshayv, XMikoDikoX, YawarWaqaq
Moderators: Oakbear (886), Richard Ivey (6)
Administrators: Chris Carter (195)