Minister Ryan Emans | Church News | Forum
A
A
A


Topic RSS

Related Topics

Minister Ryan Emans

Read the original blog post

March 12, 2013
11:04 am

Chris Carter
Pennsylvania
Forum Posts: 195
Member Since:
February 3, 2008

Offline
Congratulations to Ryan Emans, the CoBM's newest Minister. Ryan became an Initiate Minister with the Church of Body Modification back in January of 2012 and since then has exemplified the CoBM's Code of Ethics. In the past year, Ryan has been very active within the CoBM by regularly posting on the forum and providing assistance to members, responding to interview requests, and ministering to others whenever needed. With his thoughtful advice and empathetic nature, Ryan is a wonderful person and exceptional minister.
To learn more about Ryan, please read his online bio as well as his original Minister Application.
Church of Body Modification, President
March 12, 2013
2:27 pm

Sommersett
Forum Posts: 296
Member Since:
May 24, 2012

Offline
March 16, 2013
2:10 pm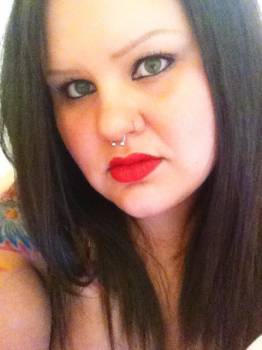 DutchessOfNill
Wenatchee, WA
Forum Posts: 85
Member Since:
August 10, 2011

Offline
March 18, 2013
9:25 am
KristenAtkinson0
South Korea
Forum Posts: 225
Member Since:
February 27, 2012

Offline

March 19, 2013
5:56 pm

Derita (:
North Carolina
Forum Posts: 22
Member Since:
March 4, 2013

Offline

March 24, 2013
9:53 am

KendrahLi
Los Angeles, CA -818
Forum Posts: 86
Member Since:
September 9, 2012

Offline
In case I never said it before, thank you Oakbear for being a catalyst of discussion and for being a voice of reason when things get heated. And while I'm on the subject, thanks to everyone who contributes to this forum, whether it's a regular poster or a new member, or an old member who hasn't been around for any of a million reasons. Thank you all for sharing your experiences and opinions.
This group has been what I hoped it would be and more. Far more than just anther internet group, there is an honest community of spirituality here. We each see spirituality from our own perspective, but we each express our perceptions honestly and openly and hopefully without malice or judgement. (not something I've always been good at, I humbly admit, but something I always strive for)
No one's perspective is complete. No one sees everything. No one knows what is in another mind at all times. Every story is unique, but deeply intertwined with the stories of others. It is our willingness to share our experiences in the hopes of helping each other which allows us a window to understand more about the human experience and to achieve at least one goal that all good people share. To be something good for others.
If I understand you better, I understand me better. This community has been a significant contributor to my sanity, and my spiritual balance. As such, I want to be a contributor in return, and my posts have (almost) always been an effort to that end. "Gratitude" is, at best, 2nd place to the word I'm really looking for to express my thanks to this community for it's impact on my life and mind.
Sometimes I wonder if I can say anything in less than a hundred words.
Thank you everyone, and SasQuatch for the wise words. This forum, and this Church, may be small, but it can make a difference.
"The individual has always had to struggle to keep from being overwhelmed by the tribe. If you try it, you will be lonely often, and sometimes frightened. But no price is too high to pay for the privilege of owning yourself." - Nietzsche
Forum Timezone:
America/New_York
Most Users Ever Online: 116
Currently Online:
19 Guest(s)
Currently Browsing this Page:
1 Guest(s)
Top Posters:
gbalychik: 8195
vampyremage: 462
Sommersett: 296
SasQuatch9585: 271
Jamesryan: 227
Member Stats:
Guest Posters: 60
Members: 2527
Moderators: 2
Admins: 1
Forum Stats:
Groups: 2
Forums: 6
Topics: 8772
Posts: 12853
Newest Members: pogo, Odchudzanieokxxx, KaiAria, akshayv, XMikoDikoX, YawarWaqaq
Moderators: Oakbear (886), Richard Ivey (6)
Administrators: Chris Carter (195)